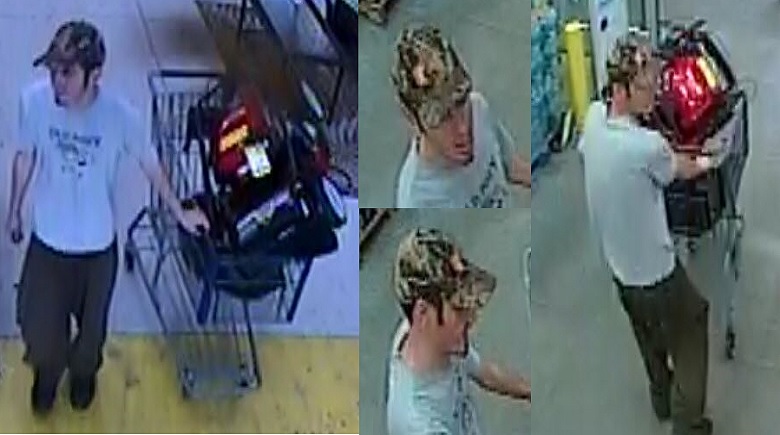 On February 16, 2017 an unidentified white male entered Lowes, located at 23227 HWY 27 in Lake Wales. The suspect selected a Troy Built self-propelled lawn mower, placed it in a shopping cart, and attempted to return the item for a refund. When the clerk would not complete the exchange the suspect took the lawn mower out of the store and loaded it into his vehicle without paying for it.
The suspect then came back into Lowe's, selected a pressure cleaner, and left without paying for it. The suspect was seen leaving the parking lot in a dark colored SUV or pickup. The total value of the stolen property is $420.98.
The attached photos are of the suspect with the lawn mower which was stolen.
Anyone who has information about this theft or is able to identify the suspect is asked to contact Detective Jonathan Fletcher at (863) 678-4223 extension 264 or Heartland Crime Stoppers at
(800) 226-8477.