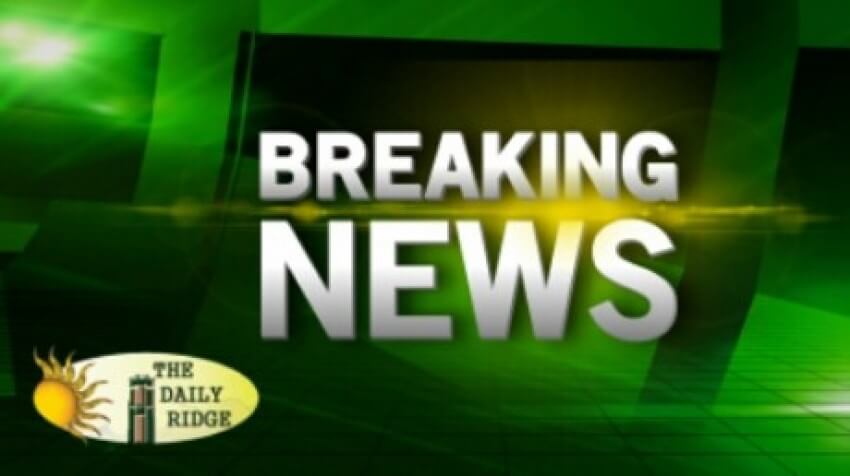 Lake Wales, Florida – On April 13, 2017 at approximately 5:15 p.m., Chaise Sharowski Brown of Lake Wales allegedly decided his fiancé, Courtney VanDiver, had been visiting a neighbor for too long.  Brown walked over to 305 East Osceola Avenue to get VanDiver wearing a tactical Level IIIA bulletproof vest loaded with magazines containing ammunition for the AR 15 rifle he was carrying, say Lake Wales Police.

According to reports a child was outside who recognized Brown as he was walking up through the alley to the residence and went inside the residence to get VanDiver.  When she came outside, Brown allegedly grabbed her by the hair and told her get home.  Stephanie Clark, who VanDiver had been visiting, walked outside to see what was going on.  A witness reports Brown pointed his rifle at Clark. VanDiver then entered her vehicle to drive home and Brown began to walk that way.  A neighbor was outside in her yard and saw Brown load a magazine into his rifle.  As he was walking home, he pointed the rifle at the neighbor.  She took cover behind a house while calling 911.  As Brown continued to walk down the alley toward home, another neighbor was driving down the alley.
Brown pointed his rifle at her as she drove by and kept it pointed at her as she passed him.
At 5:20p.m., Polk County Sheriff Deputy Tindell and Lake Wales Police Detective Metz were the first to arrive on scene as Brown walked into a residence.  Lake Wales Police Officers and Polk County Sheriff's Office Deputies surrounded this residence.  Shortly thereafter officers began to give commands for Brown to come out with his hands up.  Brown opened the front door briefly but would not comply with orders.  He then closed the door.  Officers learned VanDiver was possibly inside of the residence with Brown, but no one was able to see her inside as the windows were covered.  Brown showed himself in a window twice after this during the standoff.  The second time officers saw a pistol in his hand.  This standoff continued for 55 minutes until Brown was convinced to surrender.  Brown came out of the residence with his hands up at 6:15p.m., and officers and deputies took him into custody without a single round exchanged.
VanDiver had been inside, but felt she could not leave for fear of what Brown would do to her.  VanDiver was unharmed and now safe.
Officers, deputies and residents were relieved at the peaceful outcome because they realize how bad this day could have truly ended!
Brown is being charged with Dangerous Display of a Firearm, Domestic Violence Battery, Domestic Violence Aggravated Assault, Domestic Violence False Imprisonment, three counts of Aggravated Assault with a Firearm, Wearing a Bulletproof Vest While Committing Certain Crimes, and Resisting Arrest without Violence.  Chaise will be transported to the Polk County Jail.