Rattlesnake Slithers By Firefighters Working Brush Fire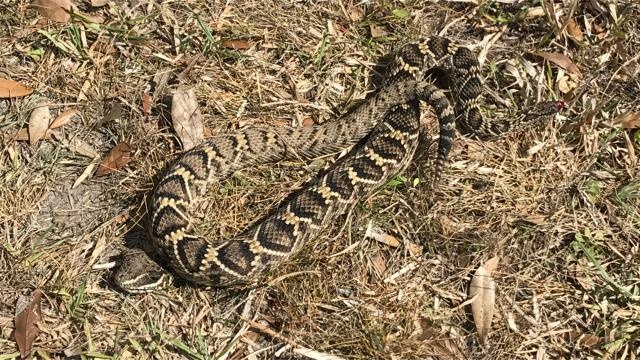 Bartow, Fla. (March 29, 2017) — As Polk County Fire Rescue and Florida Forest Service firefighters were extinguishing a brush fire just before 3 p.m. in the Indian Lake Estates area Wednesday afternoon, a rattlesnake slithered by.
"This shows some of the other dangers our firefighters face," said Battalion Chief Chris Hancock. "We always have to stay alert."
"I'm thankful no one was injured and I'm thankful the wind was blowing in the opposite direction of a nearby home." The two acre brush fire was in a wooded area off Azalea Drive. The Florida Forest Service used a tractor to create a fire line to contain the fire. By 4 p.m. the fire was extinguished.