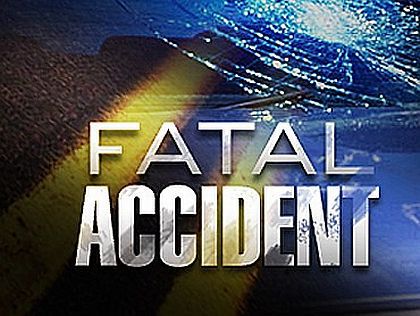 The Polk County Sheriff's Office Traffic Unit is investigating a traffic crash that resulted in one fatality of a 23-year-old Lakeland woman and occurred last evening in north Lakeland. Preliminary information so far is as follows:
Around 9:15 p.m. last evening, Monday, March 27, 2017,  a 1999 silver Ford F-250 pickup truck was heading east bound on Deeson Rd near Christine Rd in Lakeland when according to the driver, another pick-up truck in front of it began braking. Trying to avoid a collision, the driver of the Ford F-250 took evasive action by trying to steer around the other truck. The F-250 left the roadway on the north side of Deeson Road, and struck a drainage culvert causing it to flip end over end one time. The truck struck a chain link fence as it flipped, coming to final rest on its wheels facing west.
The occupants of the F-250 and their injuries are:
Driver- 16-year-old Haley Carnley of Lakeland; minor injuries
Passenger- 23-year-old Rachel Nicole Tew of Lakeland; deceased
Neither occupant appears to have been seat belted. Impairment does not appear to be a factor in the crash. The investigation is ongoing.
Deputies are trying to locate the driver of an early 2000's silver pick-up truck as a witness to this investigation. This is the truck that was ahead of the F-250 on Deeson Road at the time of the crash. If anyone has information about this crash, they are urged to contact the PCSO Traffic Unit at 863-298-6200.