CANDIDATE QUESTIONS: Jacob Clifton Seeks Lake Wales Commission Seat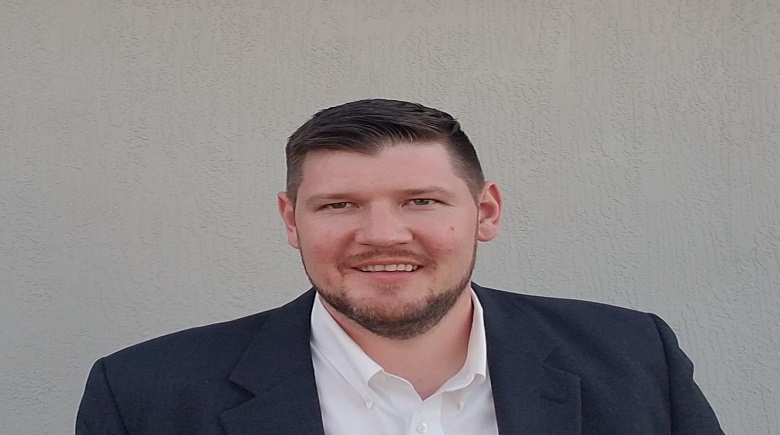 Jacob Clifton  is a candidate for Lake Wales Commission, Seat 2, in the April 4 citywide election. The DailyRidge.com asked him to tell us a little bit about himself and answer a few questions.
PERSONAL:   I am 31 years old and have lived in Lake Wales for just over five years with my wife, Deanna, and our son Benjamin (16 months). A recent graduate of Polk State here in Lake Wales, where I volunteered with Phi Theta Kappa. I am currently attending University of Florida and serve as a member of the Golden Key International Honor Society. Outside of academics I devote time serving our community as HOA President for the last three terms.
Learn more about me and my candidacy on Facebook at Jacob Clifton for Lake Wales City Commission.
WHAT IS YOUR OCCUPATION? I am Director of Operations for SLA Management, which is a food service management company that provides services to private, charter and public k-12 schools; including Lake Wales Charter Schools.
WHY ARE YOU RUNNING FOR COMMISSIONER? The answer is two-fold. My desire to serve the community and the belief that my experience and skills will be of value to the community.
I moved to Lake Wales with my wife, Deanna, five years ago. It was a transitional time for us. I decided to leave work as a Chef and return to school at Polk State. During the past five years we have fallen in love with Lake Wales. I received my degree from Polk State here in town, I begin working for my current employer at Janie Howard Elementary, my wife began working for the charter schools. We purchased our first house and had our first child. It is because of these special moments that I feel compelled to serve Lake Wales.
WHAT EXPERIENCES OR STRENGTHS QUALIFY YOU FOR THIS POSITION?
The experience and skills that I will bring to the City Commission are a combination of both my professional and volunteer experience. At work, I am responsible for managing budgets over 10 million dollars annually as well as leading a team of over 450 individuals across 5 states. This requires great communication and leadership skills as well as a working knowledge of finance. In addition to my professional experience, I have also been elected to our HOA's Board of Directors four years in a row. Once as Treasurer and the last three times as president. During this time we have been able to balance our budget, reduce mandatory spending and increase expenditures on community improvements.
WHAT ARE THE THREE MOST IMPORTANT ISSUES FACING YOUR COMMUNITY? Our infrastructure, balance sheet and community relations. We have roads, sewers and sidewalks that are in disrepair, negatively impacting our ability to attract new residents and new businesses. We need to increase our reserves in preparation for the next economic downturn and improve relations among city officials and residents. There is no reason that we cannot work through any issue together.
WHAT WILL YOU DO WHEN IN OFFICE TO HELP MAKE YOUR COMMUNITY A BETTER PLACE TO LIVE AND WORK? Connection, consensus and prioritization. I will connect with our residents to hear their concerns as well as work with the rest of the commission to improve transparency and communication with the city. No one group should ever feel unheard or underrepresented.
There must be consensus among residents, commissioners and city employees. This requires communication as well as a willingness to listen to opposing ideas and go into any venture with an open mind. I believe my experience will improve our ability to gain consensus among residents and city officials.
We have a budget. As commissioners, we have the fiduciary responsibility to the residents of Lake Wales. In order to continue improving our community we have to prioritized those efforts to prevent from continuing to increase our city's debt that currently sits close to 40 million.