Here is a new Dish for you to try out for a new recipe dinner party!!!  It was a big hit with our friends.  It is very creamy and tasty.  Not spicy at all unless you want it to be.    Give it a try.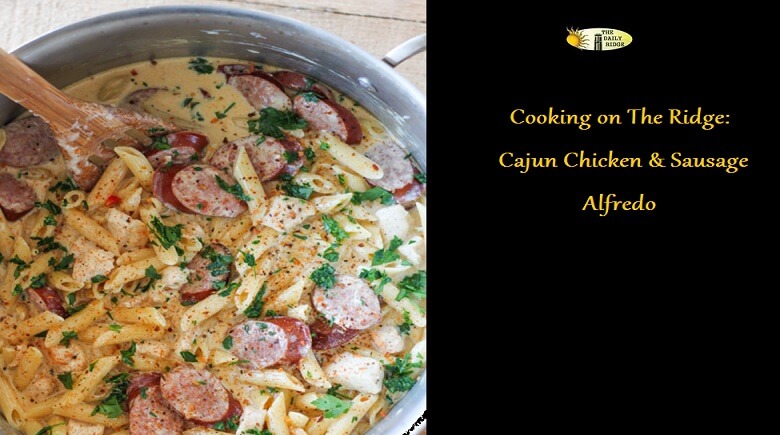 Ingredients:
4 Tablespoons of Extra Virgin Olive Oil
1 pound of Chicken, cut into bite size pieces
1/2 tsp of salt
Freshly Gound Pepper to taste
14 oz Smoked Sausage, Sliced
4 cloves of Minced Garlic
1 quart of low sodium chicken broth
2 1/2 cups of heavy cream
1 pound dried penne pasta
1 1/2 Tablespoons of Cajun Seasoning
4 oz of shredded parmesan cheese
1 cup of italian leaf parsley, minced.
Directions:
 Start with large covered cooking pot.
season chicken with salt & pepper and brown in olive oil over medium heat.
add sausage and continue cooking until lightly browned.
stir in garlic and cook for about two minutes.
Add chicken broth, heavy cream, dried pasta and cajun seasoning to the pot.
stir together and bring to a simmer over medium heat.
reduce heat to low and let cook covered for 15 to 20 minutes or until pasta is tender.
Remove pot from heat and stir in parmesan cheese.
stir in chopped parsley and sprinke with additonal cajun seasoning to taste.