Polk County Sheriff Grady Judd was surprised when he was presented with a plaque of appreciation while speaking at Lake Wales High School last week.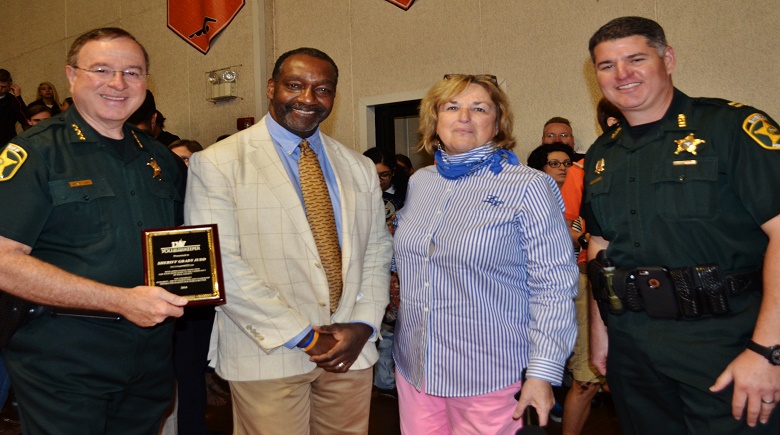 The plaque was presented by LWHS principal Donna Dunson after the conclusion of an address to the students in the gymnasium at the school.
Sheriff Judd, who rarely speaks at high schools, spoke about character and accomplishment and never taking taking no for an answer while trying to achieve ones goals.
Grady Judd is considered one of the toughest sheriffs in the country and is known, among other things, as a leader in the prosecution of crimes against children.