Cirque Italia was the talk of the town after performing for local audiences in Lake Wales this past week.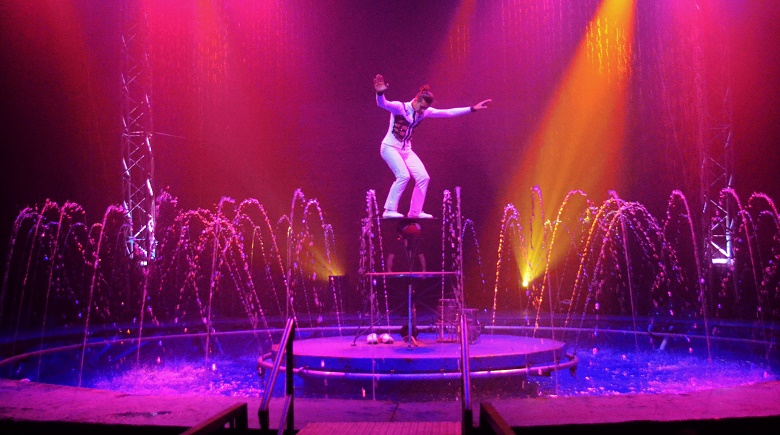 The traveling "water circus" was filled with stunning performances and daring stunts that seemed to defy gravity and drew gasps from the crowd.

Acts are performed on a stage which holds 35,000 gallons of water and it is the 1st official traveling water circus in US.

All acts are animal free productions which supports performers from all over the world.


Cirque Italia is an Italian entertainment company that brings a performance of European style.
It is described as a "vivid, dramatic, and moving experience under a customized traveling tent."
Cirque Italia brings the appreciation of production and circus arts together to create a night to be remembered.