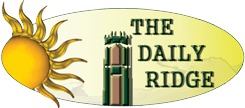 Press Release State Attorney's Office
–
Trevontae Shuler walked up to Pizzano's Pizza with a red hoodie tied tightly around his face and a gun in his hand.
About 5:15 p.m. on April 15, 2016, Shuler entered the Lake Wales store and pointed the weapon at the 16-year-old cashier, demanding she give him
all the money from the register. Once he had the cash in hand, 21-year-old
Shuler fled from the Lake Wales store,
avoiding arrest.
Five days later, police spotted Shuler –
who was wearing a hoodie tied around
his face – at a RaceTrac. Shuler fled
from officers again but was apprehended by a K9 after ignoring requests to stand down.
A jury deliberated for less than five minutes Thursday morning before finding Shuler guilty of robbery with a firearm.
Shuler was released from prison for grand theft of a firearm, trafficking in stolen property and
attempted burglary of a dwelling just five months prior to committing the Pizzano's robbery. He faces life in prison and will be sentenced for robbery with a firearm on January 26.
Law enforcement found that the firearm Shuler used to rob Pizzano's had been taken from a
friend he was living with. They recovered the gun in a shed on another person's property.
The defense attorney argued that because there was no evidence of fingerprints on the gun, anyone could have taken it. But when law enforcement checked the serial number on the firearm Schuler used and the one that had been taken from his friend, they matched.
Assistant State Attorney Jaenea Gorman also reminded the defense that Shuler told law
enforcement he took the gun from his friend.
"Why do we need fingerprints or DNA to prove it? He told you where he got it," Gorman said. "We don't
need anything else."
In closing statements on Thursday, she told jurors Shuler's actions leading up to the incident proved that his sole intention upon entering Pizzano's was to rob it, to which he later confessed.
But the defense claimed Shuler's confession was forced and that he had been falsely accused.
"These aren't statements from somebody who is falsely confessing. These are statements from somebody who was actually there," Gorman said, urging the jury to think back to Shuler's taped confession that was played in court.
She reminded them that Shuler remembered exactly what he told the Pizzano's cashier when he pointed the gun at her. He even repeated it to the detective: "Give me all of the cash out of the register."
"Nobody prompted him to say that (in the confession)," Gorman said. "The detective wasn't suggesting the answers. He was asking, and the defendant answered."
The defense continued attempting to convince jurors that Shuler's confession was unreliable, but Gorman – once again – proved his claims were incorrect.
"The truth is that he robbed (the cashier). The truth is that he pointed a gun at her and took
money from her. The truth is that he is guilty of these events because he told you he was."
Editors note: Sentencing information was not availble at the time of this post. We will update when we have it available.