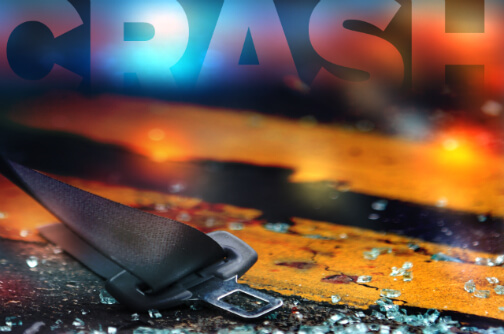 Bradley Junction, Florida – At approximately 9:51 am, a single vehicle crash occurred on Highway 37 in the area of Oak Terrace in Bradley.
28-year-old Tynefhia Dixon was driving a red, 2000 Jeep south on 37. 27-year-old Vincent Shakes was in the front passenger seat. Two year-old Jayln Shakes was in the backseat but not in a child passenger seat.
The family lives on Little Orange Road in Bradley and Tynefhia and Vincent had been up all night with Jayln. Vincent had fallen asleep during the drive.
Tynefhia told deputies she too drifted off and when she did, the Jeep drifted off the road. Tynefhia awoke and overcorrected causing the Jeep to cross over the northbound lanes and hit a berm on the shoulder, which in turn caused the Jeep to roll over.
Tynefhia was transported to Lakeland Regional Health with minor injuries and is expected to be released today.
Vincent suffered only minor bruising. Jaylen was transported to Tampa General for precautionary measures and is listed in stable condition with a good prognosis.
The investigation is ongoing. Charges are pending.