"Clean It Up to Green It Up" Program heads to the Unincorporated Lake Hamilton, Dundee and Waverly Communities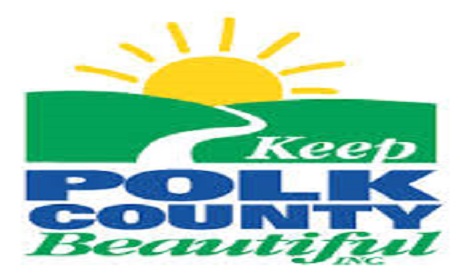 January 2017
– Keep Polk County Beautiful, Inc. in partnership with Polk County Board of County Commissioners is happy to bring their "Clean It Up to Green It Up" Program to the unincorporated Lake Hamilton, Dundee and Waverly Communities on Saturday, January 14, 2017.
Residents are strongly encouraged to take advantage of this program that will consist of a large scale trash pickup throughout these selected communities (clean sweep).
This program will provide disposal of items that are
NOT
generally collected with their residential garbage such as household construction debris (shingles, drywall, etc.) on
THIS DAY ONLY
.
Absolutely
NO
tires or hazardous waste will be collected.
All households are asked to participate by placing these items by the curb
no later than 8am
for this one day event.
Residents in City Limits of Lake Hamilton and Dundee may dispose of their trash (as listed above) at the vacant lot just North of the Lake Hamilton Park, from 8am-12 noon.
Keep Polk County Beautiful, Inc. will host a FREE Tire Recycling event from 8 a.m. to 12 noon.  This event will take place at
the vacant lot just North of the Lake Hamilton Park on N. 2nd Street
.
Please abide by the Waste Hauler Permit Laws, and do
NOT
haul more than
24
tires at any time. This limit will be enforced.
Agricultural and Grove owners will be allowed to dispose of tires that have been illegally dumped on their property. Please contact KPCB for limitations.
Absolutely NO TIRE BUSINESSES or AUTOMOTIVE BUSINESSES of ANY kind will be permitted.
 Call Keep Polk County Beautiful, (863) 875-8911, for more information.
Trash and tire collection services are provided by Republic Services.
For additional information on the "Clean It Up to Green It Up" program, Tire Recycling or to find out when/if this program is scheduled to come to your community, contact Keep Polk County Beautiful, Inc. at (863) 875-8911 or email
[email protected]
.
It is a violation of Florida Administrative Code Rules to transport more than 24 Waste Tires over public highways without a permit.  Violation of this rule would constitute a 1st degree criminal misdemeanor and be punishable by a fine of not more than $10,000 and/or by 6 months in jail for further information please regarding the handling of waste tires please visit the DEP website
http://www.dep.state.fl.us/
.