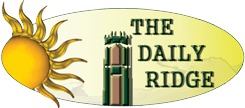 On October 27, 2016 an armed robbery and homicide occurred at the QP gas station located at 704 N Scenic Highway in Lake Wales. During this incident one of the store owners, Mohammed Alam, was shot and killed by two male suspects.
During the following two months Detectives from the Lake Wales Police Department have been investigating this case and following up on leads. As a result of their investigation Detectives were able to obtain information that has led to the arrest of a Lake Wales man for the murder.
On December 24, 2016 Julian William Bird 03-17-90, of 2206 Karen Street, Lake Wales was charged with murder in the first degree, armed robbery, possession of a firearm by a convicted felon and tampering with evidence. Bird is currently incarcerated in the Polk County Jail on unrelated charges.
This case remains open as Detectives work to secure charges against the second suspect in this case, who has not yet been identified.
Sergeant Shawn Smith notified the wife of Mohammed, Arzina Hafsa, of Bird's arrest. Through joyful sobs Arzina thanked Sergeant Smith over and over for the detective's hard work and the arrest. The Lake Wales Police Department was happy to make this arrest and be able to deliver this news to the family before Christmas.
If you have information regarding this please contact Detective Aubrey Davis at the Lake Wales Police Department at 863-678-4223 Ext. 276. You can also remain anonymous by calling Heartland Crime Stoppers at 1-800-226-TIPS (8477).