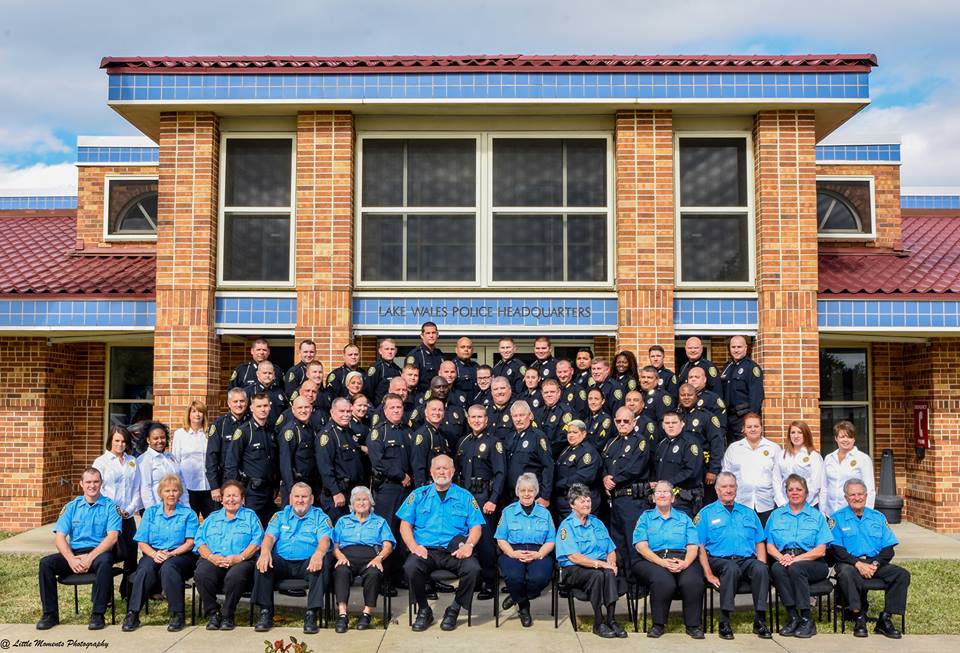 Lake Wales, Florida – The Lake Wales Police Department will host a Citizen's Police Academy February 27th through April 17th, 2017.
The Citizen's Police Academy is designed to provide the citizens of Lake Wales a greater understanding of what the police department does on a daily basis. Participants will learn about the vital roles and responsibilities of the police department and how they can work together to help maintain a safe community.
This program benefits the community and the police department by providing citizens a better understanding of police operations, how policies are developed, the decision making process, and what an officer experiences on a day-to-day basis.
The Lake Wales Police Department believes community involvement is crucial in our effort to reduce crime and maintain a high quality of life in Lake Wales. We welcome the opportunity to meet and partner with community members. Due to the involvement of outside agencies and organizations, a minimum of 10 committed participants is required for the Academy to commence.
The schedule for the Citizen's Academy and VOICE classes is as follows:
February 27, March 6, March 13, March 21, March 27, and April 3 from 6:00pm – 9:00pm at the Lake Wales Police Department. Anyone who completes the Citizen's Academy and is interested becoming a member of our VOICE program, a volunteer component of the police department, will be required to attend additional classes on April 8 and April 15 from 8:00am – 4:00PM and on April 17 from 6:00pm – 8:00pm.
Applications for the Citizen's Police Academy are available at the Lake Wales Police Department. For more information please contact Judi Gladue, Executive Assistant to the Chief of Police at (863) 678-4223 extension 260.