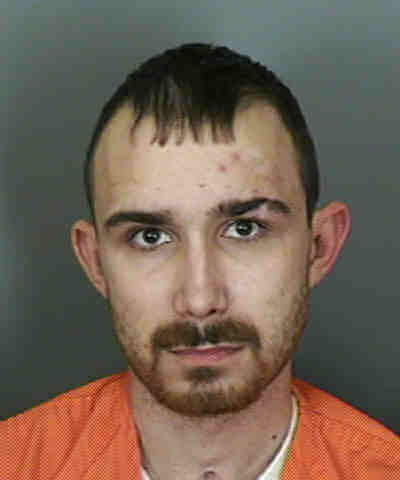 Lakeland, Florida – On 12/06/2016 deputies from the Polk County Sheriff's Office served an arrest warrant on Hunter Wayne Sexton 23, of Lakeland, for DUI Manslaughter, Vehicular Homicide & DUI Damage To Person charges. The arrest stems from an accident in November 2015.
According to a September 30th 2016 complaint affidavit the actions of Sexton on November 21, 2015 resulted in the death of Larry Bruce Cole of Arcadia, Florida. According to reports Sexton was allegedly behind the wheel of a gold colored Ford F-250 Super Duty pickup truck which allegedly crossed from the westbound lanes of US 92 into the eastbound lanes and struck a Volvo semi tractor-trailer. The impact of the crash severed the seat belt holding Cole and he was ejected from the cab and ended up under the trailer. A passenger in the Ford was also ejected. Sexton was entrapped in the vehicle. Deputies reported at the time they could smell alcohol on Sexton's person.
Cole, Johnson & Sexton were all transported to Lakeland Regional Health Medical Center in critical condition. Sexton allegedly had a blood alcohol level of .209gm/dL.
Cole ended up dying on June 6, 2016 at Olive Branch Methodist Hospital in Olive Branch Mississippi as a result of acute respiratory failure secondary to Pneumonia, secondary to recent motor vehicle collision.
Sexton was issued a $20,500 bond after his first appearance hearing on the 3 charges.