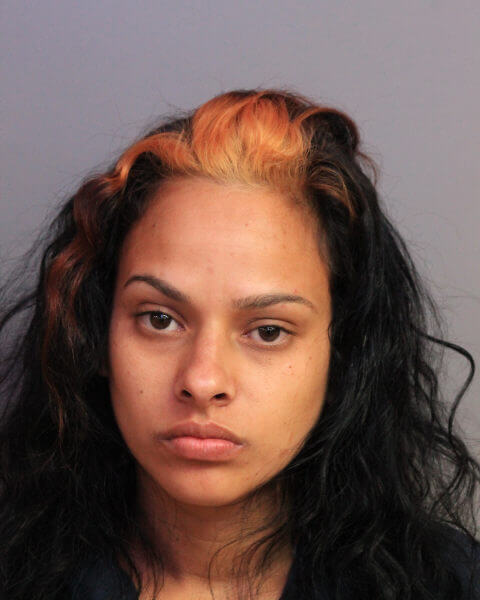 Haines City, Florida – On December 2, 2016 the Polk County Sheriff's Office arrested and charged Valerie Mercado-Rodriguez with Attempted 2nd Degree Murder. The charges stem from an alleged stabbing incident on November 21, 2016.
According to arrest report the victim, Gregorio Mendez-Diaz, offered to give Rodriguez and a male subject a ride home from Memo's Tequila Bar. Diaz however was took drunk to drive so he allowed Rodriguez to drive. Rodriguez allegedly became upset with Diaz after he started to argue with her about certain turns Rodriguez was making. Rodriguez allegedly began striking Diaz with what he thought was just a fist. Rodriguez allegedly struck him about the face and chest. He then found that he was bleeding.  He thought it was related to being struck.
The trio arrived at a white mobile home near Powerline Road in Davenport. Rodriguez and the male passenger went into the trailer and then came back out with other people. She allegedly began striking Diaz again and he covered his face with his arms. Rodriguez reportedly threw Diaz keys, but he was able to grab them and get in his car and get away.
Diaz was headed to his home in Haines City when he noticed his shirt soaking with blood and he had difficulty breathing. When he arrived home he made contact with his son saying he could not breath and he was dying. He some noticed a hole in his chest. Emergency medical crews arrived and transported Diaz to Heart of Florida Hospital and the transferred to Lakeland Regional Medical Center by helicopter.  He underwent surgery and was placed in critical but stable condition at the time.
Deputies were able to speak with the victim and he picked the Rodriguez out of a photo lineup. Deputies saw the multiple wounds to Diaz's arms which was consistent with defensive posture. Deputies felt that there was enough probably cause existed to make an arrest.
Deputies tried to locate the suspect, but were not able to at the time.  A warrant for her arrest was issued and executed on December 2, 2016.