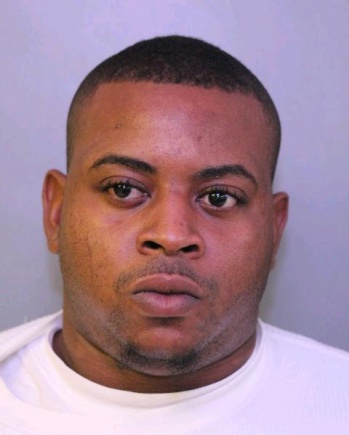 Frostproof, Florida – On Wednesday, 11/09/2016, Polk County Sheriff's Office deputies arrest Travis McGriff, DOB 04/03/1992, and charged him with attempted murder after a stabbing on King Blvd. in Frostproof. McGriff is accused of unlawfully and intentionally stabbing the victim with a pair of scissors six times with the intent to
murder him. The victim has been identified as Antoine Cobb of Frostproof.
On 11/08/2016 the suspect and victim were both pulling onto King Blvd. and there vehicles came in contact with each other at a low rate of speed, according to reports. The victim exited his vehicle. The suspect drove
down Garvey Lane and turned around. The suspect allegedly drove toward the victim at a high rate of speed. The victim alleges that he ran out of the suspect's way.
The suspect then alleged turned North onto King Blvd and went toward the victim's brother's house on Garrison Road. The victim followed the suspect toward his brother's house. The suspect stopped his car and exited the car with a pair of scissors and a straight razor. The suspect and victim exchanged words and the suspect sliced the victim on the left hip area with the scissors or razor. The suspect stab the victim five more times. The suspect allegedly told the victim he was trying to kill him and would stab him in the liver.
The suspect was charged with Attempted Murder and Aggravated Assault with a Deadly Weapon without the intent to kill. A recorded statement was completed with the victim and suspect. Post Miranda the suspect allegedly admitted that he stabbed the victim, however he denied driving toward them in his vehicle.