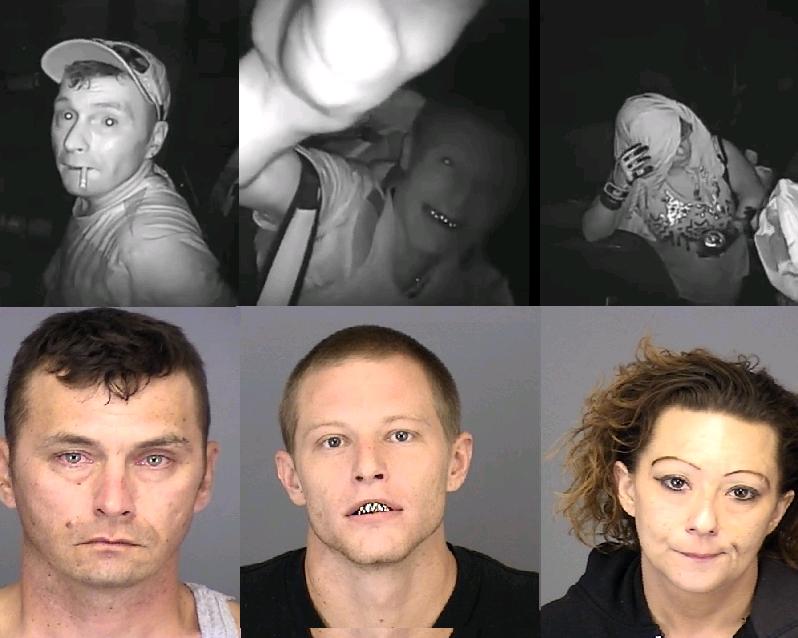 Lake Wales, Florida – Sometime between 11:45 pm, and 5:15 am, October 12-13, 2016, two white males and a white female removed a school bus that was parked on a vacant lot behind the Fat Boys BBQ restaurant on Highway 630 in Lake Wales.
The Polk County School Board bus driver discovered the bus missing when she went to the lot to start her pick up route. It was learned the bus had been driven to Avon Park in Highlands County.
Polk County deputies contacted the Highlands County Sheriff's Office for assistance and HCSO located the bus and secured it for return. The bus was later returned to Polk County.
During a search of the bus, onboard video was downloaded and images of the suspects were viewed. Detectives were able to identify all three suspects.
Working with Highlands County Sheriff's Office, 33-year-old Jayson Kalinowski, Lake June Road, Lake Placid, and 31-year-old David Keen, Starfish Avenue, Sebring, have been arrested and are currently in the Highland's County Jail. Keen is charged with with Grand Theft Motor Vehicle, Burglary of a Conveyance, and Petit Theft. Kalinowski is charged with Grand Theft Motor Vehicle and Burglary of a Conveyance.
The third suspect, 36-year-old Kim Loeb of Sebring, is wanted in connection to this case and faces charges of Grand Theft Motor Vehicle and Burglary of a Conveyance.
Anyone with information in Loeb's whereabouts is urged to contact the Polk County Sheriff's Office at 863.298.6200.
ANYONE WITH INFORMATION WHO WANTS TO REMAIN ANONYMOUS AND BE ELIGIBLE FOR A CASH REWARD IS ASKED TO CALL HEARTLAND CRIME STOPPERS AT 1-800-226-TIPS or LOG ONTO www.P3tips.com to submit your tip via the web. For a secure and password protected mobile app for your smart device, go to the app store and download the free "P3tips" mobile app. No caller ID, no recorded lines, no tracking cookies, no saved IP addresses. ANONYMITY IS GUARANTEED!