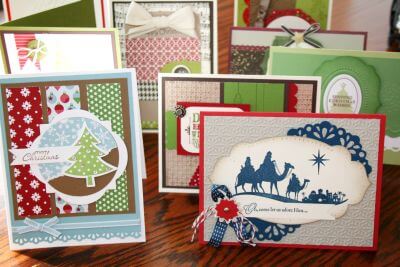 Holiday Greeting Card Class at the Lake Wales Public Library
Who doesn't appreciate receiving a beautiful greeting card? We've expressed sentiments of love, caring, friendship, celebration and sympathy through greeting cards for over a century.
The Lake Wales Public Library will host a workshop that will take the gift of a greeting card to another level. Crafting Holiday Greeting Cards will be led by husband and wife, Lynn and Marjola Burdeshaw, 2 p.m., Thursday, October 27.
During the class participants will create three cards that can be taken home.
There is a $10 supply fee for each student. This class is for teens through adults and is limited to 12 students. Registration is required to reserve a seat. You may register at the Lake Wales Public Library.
For details call 678-4004 or email [email protected]