Auburndale Hires Panama City Assistant City Manager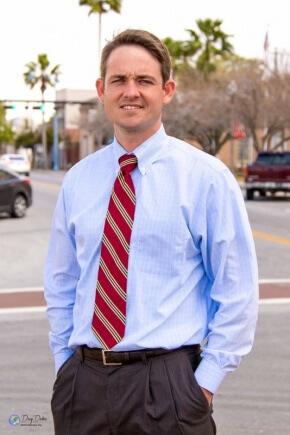 AUBURNDALE- City Manager Bobby Green is pleased to announce that Panama City Assistant City Manager Jeff Tillman will become the new assistant city manager in Auburndale.
The position became vacant after Shawn Sherrouse became the assistant city manager in Lakeland.
"After receiving over thirty applications and inquiries for the position, and interviewing five very qualified candidates, Jeff Tillman's dedication to the public sector and strong career development makes him most qualified to serve as the next Auburndale Assistant City Manager," said Green.
Tillman said he appreciates the opportunity to return home.
"I look forward to serving the community where I grew up," he said. "I really wanted to move back because of the team that Auburndale has and the residents who make it a special place."
While attending Auburndale High School, Tillman was employed by the City working summers and after school.  During this time Tillman began showing an interest in municipal management.
His interest in local government earned him the Ridge League of Cities Scholarship in 2003.
Following his graduation from Florida State University in December 2007, Tillman worked an eight-month post graduate internship with the Auburndale City Manager's Office. In October 2009, Tillman was hired by the City of Lake Alfred as their Parks and Recreation Superintendent. Tillman supervised Lake Alfred's Parks and Recreation staff, with responsibilities including overseeing the city's parks, youth recreation programs and community events.  He also planned several successful community-wide festivals and parades.  During his employment with Lake Alfred, Tillman obtained his Master of Public Administration Degree from the University of South Florida in 2013.
In 2014 Tillman served as a Management Analyst with the City of Kissimmee. Since April 2015 Tillman has served as the Assistant City Manager for the City of Panama City, Florida, working with City Manager Jeff Brown, also a former Auburndale Assistant City Manager.
Tillman is married with a German short-haired pointer. He enjoys fishing and hiking.
Tillman will be paid $80,664 annually.