Gary Carroll was Sentenced Yesterday to 25 Years in Prison for the Hit & Run of Lake Wales Native Eric Pope, who was residing in Lakeland at the time.
20 Years for Leaving the Scene and 5 years for Tampering with Evidence.
Previous Release:
From The State Attorney's Office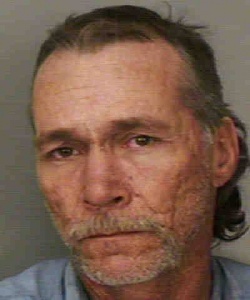 Gary Carroll said there were a number of reasons he didn't stop after striking and killing someone with his vehicle on the way home from a party.
In addition to claiming he hit an animal, to which there was no physical evidence, Carroll left the scene and removed the evidence of the crash from his vehicle.
After three hours of deliberation, the jury found Carroll guilty of leaving the scene of a crash involving death and destroying, tampering with physical evidence.
The 32-year-old victim was riding his bicycle on Reynolds Road about 1:20 a.m. on Feb. 22, 2014, when he was struck by Carroll's vehicle and was thrown from his bicycle. He was pronounced dead at the scene.
Carroll testified Friday, claiming he was blinded by a light and swerved as a deer jumped into his path, causing him to hit it. As a result, he said, the hood of his truck was damaged, and the headlights were busted.
Carroll, 48, whose testimony changed based on what questions were asked, said he hit the deer on Thursday, Feb. 20, 2014, but he didn't replace his hood and headlights for three days.
"If those headlights were knocked out by a deer on Thursday, wouldn't he have fixed them right away?" Assistant State Attorney J.C. Hill asked the jury in closing statements on Friday.
"The deer didn't happen. That's why," she said. "There was no damage. There was no deer."
A Polk County Sheriff's Office detective testified that law enforcement never found a deer and that the damage on Carroll's truck was not consistent with hitting a deer.
Carroll eventually placed himself at the scene of the accident but defended himself saying he didn't realize what he hit because the tint on his truck windows and the height of his vehicle skewed his perception.
Hill refuted Carroll's claims by reminding the jury that the only tint on Carroll's windshield was at the very top. She also showed them photos of the truck that indicated the victim's head and shoulders would have been above the level of the hood.
As she picked up a paper bag containing evidence, Hill told the jury the victim would've been highly visible because he was wearing a reflective safety vest.
But the main reason Carroll said he didn't stop was because he "didn't think it was that significant."
"He should have known, based on the fact that it was a big truck versus a bicycle, that there would be a significant injury or a death," Hill said.
"There are innocent accidents that happen all the time, but you have to stop," she said.
Carroll will be sentenced by Judge Sharon Franklin on Sept. 30.
The victim in this case was Eric Pope. He was the father of a beautiful little girl. Pope was wearing a reflective vest, was riding his bicycle, with lights on it, north on the east edge of Reynolds Road near Lisa Lane when he was struck from behind by Carroll. Pope was carried on the vehicle or thrown approximately 100 feet, and then landed in a ditch. "He was coming home from work. He was wearing a reflective vest and he had lights on his bicycle. This guy hits him in the middle of the night and leaves him dead on the side of the road. It infuriates us," said Sheriff Grady Judd shortly after Carroll's arrest. Carroll has a long history of arrests including shining a laser at the PCSO helicopter.