Three-Ingredient Baked Chicken Breasts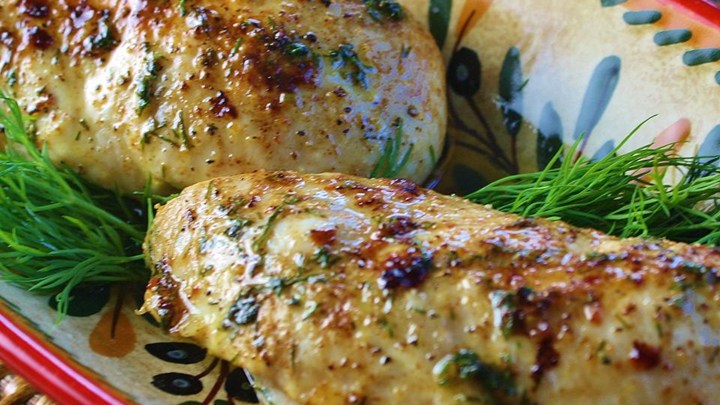 Directions
Prep 10 m

Cook 30 m

Ready In 40 m
Preheat oven to 350 degrees F (175 degrees C). Lightly butter a baking dish.

Stir 1/4 cup melted butter and salt together in a bowl.

Arrange chicken in the baking dish. Brush butter mixture onto the chicken until thoroughly coated, pouring any extra over the chicken.

Bake in the preheated oven until no longer pink in the center and the juices run clear, about 30 to 45 minutes. An instant-read thermometer inserted into the center should read at least 165 degrees F (74 degrees C).
Get the fresh ingredients for your side dishes to go with this delicious chicken from Sweet Ella's Produce!!!