Theatre Winter Haven located in the Chain of Lakes Complex at 210 Cypress Gardens Blvd, SW – Winter Haven, FL. announces the opening of DISNEY'S BEAUTY AND THE BEAST.
This show runs September 15 – October 16, 2016 (Thursdays through Sundays).  Reservations can be made by calling 863-294-SHOW (7469), visiting the Box Office or by going on-line to www.TheatreWinterHaven.com.
Ticket prices are $24 for adults and $19 for students.
Disney's Beauty and the Beast is the classic story of Belle, a young woman in a provincial town, and the Beast, who is really a young prince trapped in a spell placed by an enchantress.
If the Beast can learn to love and be loved, the curse will end and he will be transformed to his former self.  But time is running out.  If the Beast does not learn his lesson soon, he and his household will be doomed for all eternity.
The cast of characters is as follows:
Belle – Bayley True
Beast – Matt Stevens
Gaston – Blake  Richardson
Maurice – Brian Chambers
Mrs. Potts – Lucy Carney
Cogsworth – Jeremy Chase
Lumiere – Esteban Vilchez
Babette – Brittany Gartrell
Wardrobe – Keisha Gill
Chip – Casey Gist
Villager/Rug – Eva Martin
LaFou – Chris Eubanks
D'Arque – Vincent Miller
Silly Girls/Ensemble – Brooke Allen, Tiana Maslanka, Monica Molina
Prince – T.J. Moore
Ensemble:  Matt Benton, Alexandra Blydenburgh, Grace Brixa, Chris Cox, Matthew Craig, Carlos Diaz, Nicole Frier, Scott Hendrix, Jeremy Henry, Kaylan Johnson, Jordan Kirkland, Drew Koon, Miranda Lowder, Meredith Meeks, Mark Miller, Jennifer Robinson, Shannon Schreier, Samantha Sokolski, Daniel Warren
DISNEY'S BEAUTY AND THE BEAST is directed by Katrina Ploof, Music Director is Philip E. King, Choreographer is Bruce Wise and Charlene Getz will be the Stage Manager with Alicia Keilty as Assistant Stage Manager. The Set Designer is Nicholas D. Judy, Lighting Designer Bob Robbins, Costume Designer Camille McClellan and Production Manager Thom Altman.  The Technical Director is Derek Wyatt.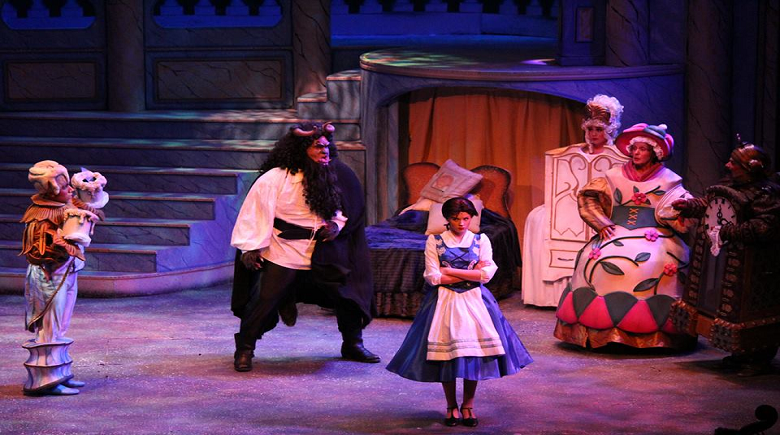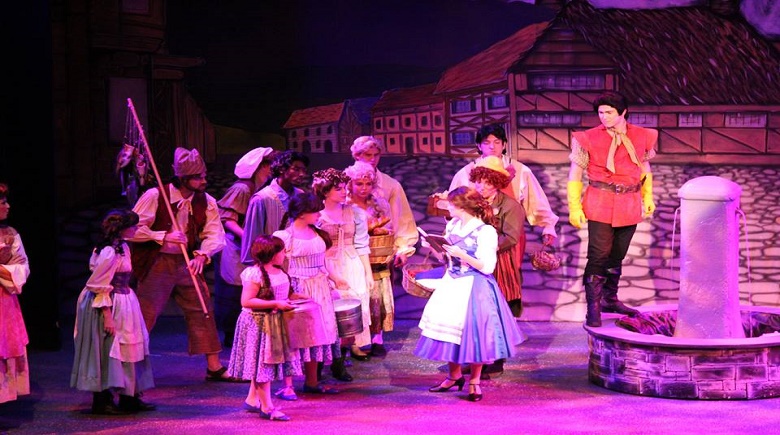 This show is Co-Produced by Hill Nissan, Eye Express, Dr. and Mrs. George Butz, Jr, Fischer, Schemmer, Silbiger, Moraczewski, MD PA, Ophthalmology Associates and The Center for Retina and Macular Disease.