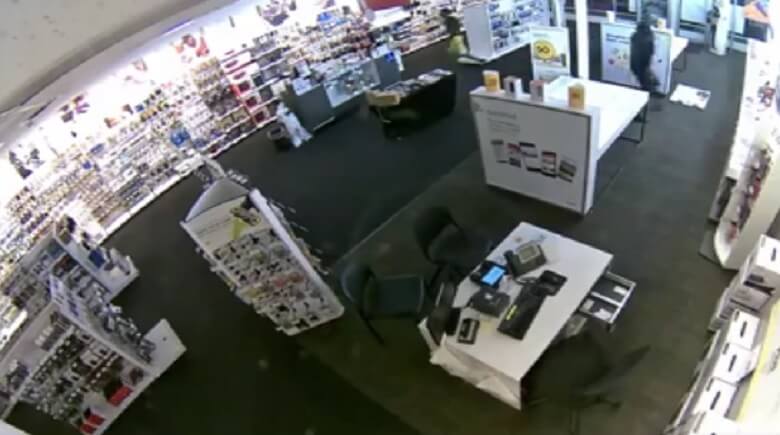 On 9-2-16 at approximately 4:20 a.m., three unknown black males busted the front glass out of the Radio Shack store located at 1528 3rd St. SW in Winter Haven.
Upon entering the store, one male ran to the back office area and the other two started grabbing items, including display phones, from the showroom shelves.
The three were in the store less than two minutes and fled out of the broken area of the door they entered through.
All three appear to be in their late teens or early twenties. Two had their heads covered, but the third did not.
As you review the video, please notice the distinctive clothing. This could be a good way to identify the suspects.
Anyone with information on the identities of either of these three is asked to all Heartland Crime Stoppers at 1-800-226-TIPS (8477). Callers can remain anonymous and could be eligible for a CASH reward.