​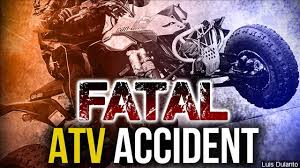 Lake Wales, Florida -Polk County Sheriff's Office Traffic Homicide deputies responded to the River Ranch Hunt Club located off of County Road 630 in Lake Wales, after a 5:43 pm, call about an ATV crash on Saturday, August 27, 2016.
Through the investigation, deputies learned 38-year-old William Patrick Anderson of Sebastian Florida, was driving a white, 2015 Honda TRX 500 with a group of friends in a remote area of the property.
As the group of friends were westbound on a dirt road near the south edge of the property, the group drove up to a mud hole. Several members of the group were attempting to skirt the north edge when Anderson entered the center of the mud hole. As he was exiting, witnesses said he appeared to accelerate and "fish tail."
The ATV flipped over trapping Anderson underneath. The group immediately stopped and turned the ATV over, and found Anderson unresponsive. They called 911 and attempted CPR. Anderson died at the scene.
Evidence located at the scene is consistent with the statements given by the victim's friends. The group told deputies they had been consuming alcohol since mid-day. The victim was not wearing a helmet nor any other safety equipment.
There was no evidence to indicate any other vehicles or persons had been involved in the crash.