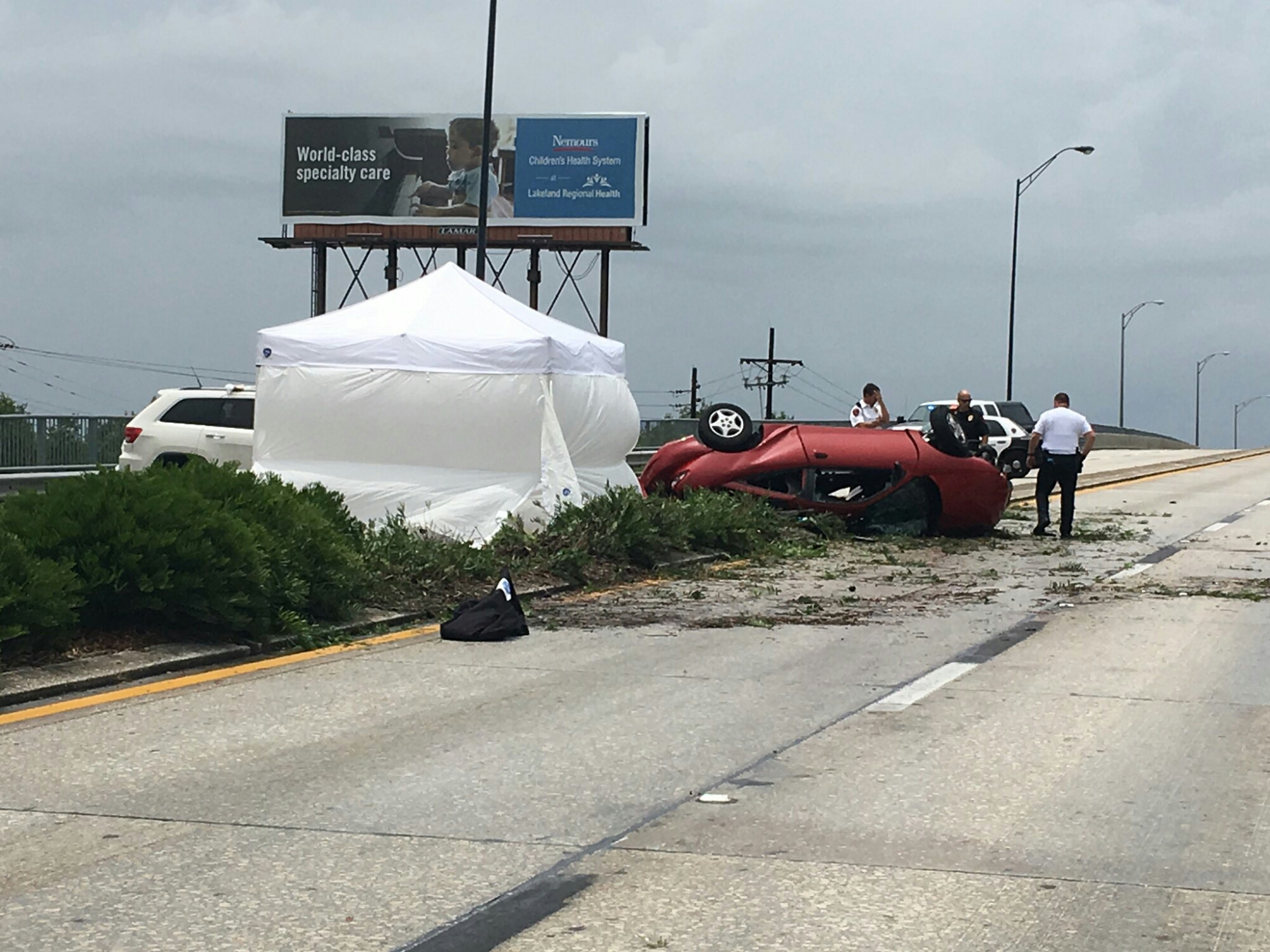 Lakeland, Florida – According to the Lakeland Police Department 2 People were killed in a two vehicle accident on Memorial Blvd. In Lakeland Sunday. The accident occurred at the intersection of Memorial Blvd. & N. Lincoln Ave. shortly after 12pm.
Lakeland Police Department spokesman, Sgt. Gary Gross, has identified the victims as 20 year old Alexas A. Moore of Bartow & 86 year old Blannie Denmark of Lakeland.
The exact cause of the accident is unknown, but heavy rainy conditions could have been a factor. Preliminary investigation revealed that it appears Moore lost control of her red Cavalier and after going through a concrete raised median her vehicle struck a white Jeep Cherokee. According to published reports a witness said a grey car may have pulled out in front of Moore.
The white Jeep Cherokee was driven by Charles Harrelson 68, of Lakeland. Denmark was a passenger in the white Jeep Cherokee. Harrelsons wife Rita was in the front passenger seat of the Cherokee. Both of the Harrelsons were transported for medical attention.
A passenger in Moore's vehicle Armani Evans was also transported for medical attention.
This accident is still under investigation.