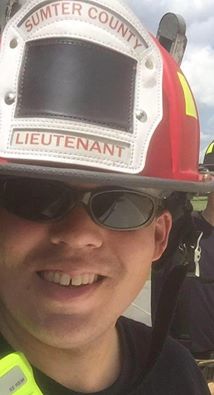 Lakeland,  Florida – Polk County Sheriff's Office Homicide detectives are currently conducting a shooting death investigation at 202 Alderman Road in northwest Lakeland.
At approximately 6:06 pm, on Wednesday, August 03, 2016, the PCSO received a call in reference to a person being shot.  When deputies arrived, they found a deceased male in a car outside of the residence. One person is in custody and is currently being interviewed by detectives.
Preliminary details are as follows:   An adult female, along with the decedent who was her current boyfriend, traveled to her ex-boyfriend's residence to deliver medicine to her and her ex-boyfriend's infant child.
Upon arriving at the residence, the female exited the vehicle and approached the front door of the home.  The suspect (ex-boyfriend) exited the home with a firearm.  The female retreated as the suspect ran toward the vehicle – the female's current boyfriend was, Clifford Cofer Jr.,  seated in the front passenger seat and was shot multiple times during the incident.
The suspect then retreated back inside the residence where he barricaded himself until PCSO deputies arrived.  Deputy Bates was able to successfully convince the suspect to exit the residence and was taken into custody safely.
Clifford Cofer Jr. was a Lt. with the Sumter County Fireman who grew up in Frostproof, Florida. Cofer's father Clifford Cofer Sr. is a Polk County Fire Rescue Lt.
"Our fire sisters and brothers are hurting tonight please keep us in your prayers." said one Polk County fireman. 
The murder suspect has been reported as Caleb McKinney of Lakeland. Mckinney had been in a long term relationship with the ex-girlfriend. McKinney admitted to the shooting. He was described to have been overcome by "rage".
We will update this article as soon as more information is available.
** Editors Note: We earlier inacuartely reported that Caleb McKinney was baker-acted after the shooting. McKinney had been baker-acted last month.