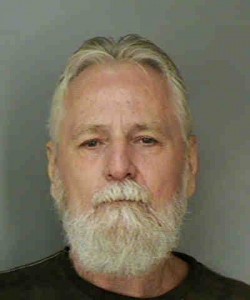 Bartow, Florida — In June a Polk County Jury found William Gainey, 62 of Lake Wales, guilty of two counts of DUI Manslaughter in the death of Christopher Ivey, 38, and his son, Jayden, 4. On Friday, July 22, Judge J. Dale Durrance sentenced Gainey to two 15 year sentences to run consecutively. Gainey offed his condolences to the family, but insists that it was an accident.
Around 10:30 p.m. on May 29, 2015, a 2010 Ford Focus being driven by 38-year-old Christopher Ivey of Lake Wales was sitting at the stoplight in the eastbound lane of Cypress Gardens Blvd at Lake Ruby Drive in Winter Haven. For unknown reasons, a 2014 Chevrolet Silverado heading eastbound on Cypress Gardens Blvd being driven by William Gainey (61 yrs. old at the time) of Silver Spur Loop in Lake Wales failed to stop at the light and slammed into the back of the Focus.
The Focus was propelled approximately 150 feet and into a ditch. The truck flipped onto its roof and traveled approximately 150 feet. Witnesses and bystanders stopped to assist, but Ivey and his 4-year-old son, Jayden Ivey, the only other occupant of his car, were declared deceased on-scene. Their airbags deployed and they were properly restrained – Ivey was wearing his seatbelt and Jayden was in a car seat.
At the time of the crash Gainey was found to have had alcohol, Oxycodone and Xanax in his system. Prosecutors advised that Gainey was going 80 mph when he struck the rear of Ivey's vehicle with no evasive action being made.