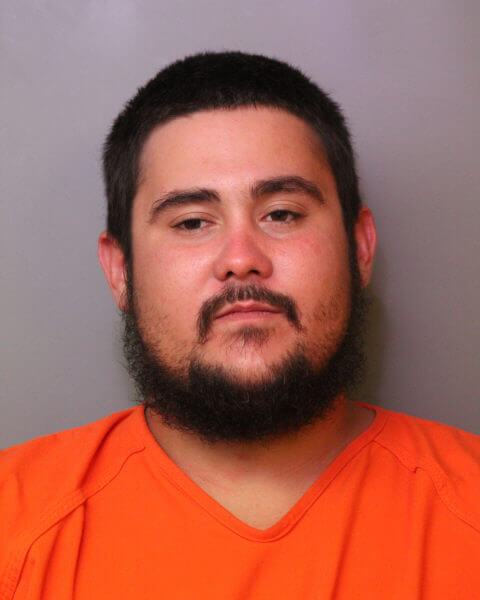 Lakeland, Floriada – According to reports from the Polk County Sheriff's Office they received a call regarding an armed disturbance at a residence on Glen Meadow Drive, Lakeland around 11pm on July 8, 2016.
Allegedly Dillon Smith, DOB: 03/04/1992 went to the residence of an estranged girlfriend on Glen Meadow Drive. The couple had recently separated, three months prior, after being together for  7 years and having two children. According to reports, Smith forced his way into the residence, breaking a screen door, and attacked a male guest/victim of his former girlfriends. Smith allegedly battered the victim about the face and head. Smith then supposedly left the residence went to the victims truck and took out an axe from the bed. He then proceed to use the axe to cause damage to the victims truck.
The arrest affidavit states that Smith then went back towards the residence with axe in hand yelling at the occupants. At that time Smith did not make any threats to harm the former girlfriend or the victim. At this time the former girlfriend advised Smith that the law enforcement had been called and were on their way. Smith left the residence prior to deputies arriving.
On July 11, 2016 Smith was arrested by warrant and taken to Polk County Jail.