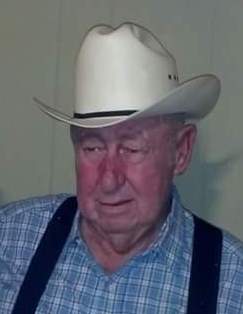 C. Lewis Stokes, 71, of Bainbridge, GA, formally of Lake Wales, FL, passed away Saturday, July 2, 2016
The funeral service will be held at 2:00 p.m. on Tuesday, July 5, 2016 at Morningside Baptist Church with Mr. Rex L."Buck" Powell and Rev. Jimmy Dean officiating. The men of Morningside Baptist Church will serve as honorary pallbearers.
The family will receive friends immediately following the service at Morningside Baptist Church. Online visitors may sign the guest register at www.iveyfuneral.com.
Clinton Lewis Stokes was born December 10, 1944 in Lake Wales, FL the son of Clinton Willard Stokes and Doris Jean Massey Stokes. Lewis was a retired cattle rancher, a Free and Accepted Mason and a member of Golfview Baptist Church in Lake Wales, FL. After moving to Bainbridge Mr. Stokes attended Morningside Baptist Church. Many people said that Lewis was just an old cowboy , but that only scratched the surface of who he really was. Mr. Stokes was a devoted family man and spending time with them was the highlight of his day. Lewis was a master horse trainer, both working horses and race horses. He loved college football, especially the Florida Gators and could often be found watching old western movies on television.
Survivors include his wife of 44 years, Glenda Stokes of Bainbridge, GA; his children Karla Dean and her husband Chad, Kevin Manley and his wife Laura, Karin Jo Lambeth and her husband Billy all of Bainbridge, GA; his mother Doris Griffin of Winter Haven, FL; his siblings Joe Stokes of Lake Wales, FL, Dennis Stokes of Chipley, FL, Linda Hare of Lake Wales, FL, and Sherry Kitner of Sanford, FL; his grandchildren Justin, Jessica, Jacob, Travis, Bailey, Sydney, Presley, Lexie, Bowen, Colton, Cati Jo, Carlyann, Carrilynn, Cassilee, Jennifer and Cailyn; his great grand children Aubrey and Hadley.
Lewis was preceded in death by his father Clinton Willard Stokes.