Polk City Man Charged With Second Degree Murder for Shooting His Wife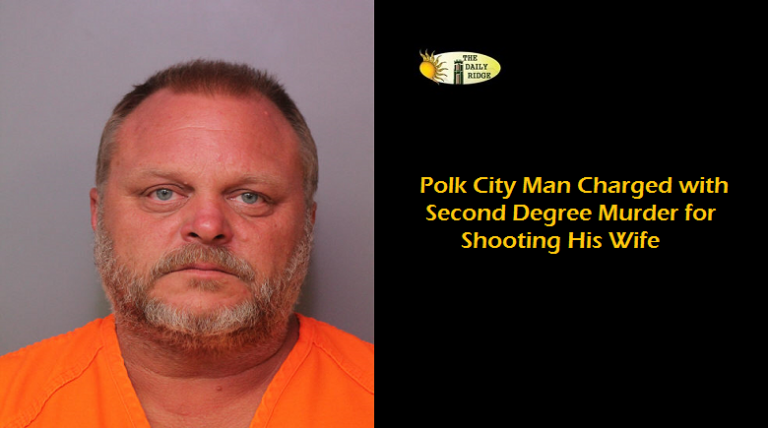 PRELIMINARY INFORMATION SO FAR IS AS FOLLOWS:
On Wednesday night, June 22, 2016, 37-year-old Lisa Zuraff was fatally shot in the chest
by her husband, 50-year-old Loren Zuraff, 
at the home they shared, located at 5339 Grimes Road in Polk City.
According to Loren's statement, he and his wife argued, which escalated to the shooting. Loren was arrested early this morning (June 23, 2016) and charged with Second Degree Murder. The investigation is ongoing.
Around 8:50 p.m. on Wednesday night, PCSO Deputies responded to 5339 Grimes Road in Polk City to a report of shots fired. The caller, identified as Loren Zuraff, stated he and his wife argued, struggled over a gun, and she was shot. He identified his wife as Lisa Zuraff. Deputies arrived on scene and found Lisa sitting slumped over on the steps leading to the above-ground pool from the deck. PCSO Deputies removed Lisa from the pool and began life-saving measures. Polk County Fire Rescue responded to the scene and pronounced Lisa deceased.
Loren Zuraff advised that earlier that day he had an argument with his wife, mowed the yard, and came back to the pool. He said he got into the pool and she pulled the gun. He said they fought over the gun and then "she got shot." Loren stated he then grabbed her and put her on the ladder after she was shot. Loren would not check for a pulse and stated she wasn't moving.
A black semi-automatic handgun was observed submerged in the pool near the steps where Lisa was found. Additionally, three casings, two projectiles, and a black cell phone were also located submerged within the pool.
An autopsy is tentatively scheduled for today (June 23, 2016). At this time Loren is being charged with Second Degree Murder. The case will be reviewed upon completion of the autopsy, and additional charges may be pending.
Neither of the Zuraffs have a criminal history. The investigation is ongoing.