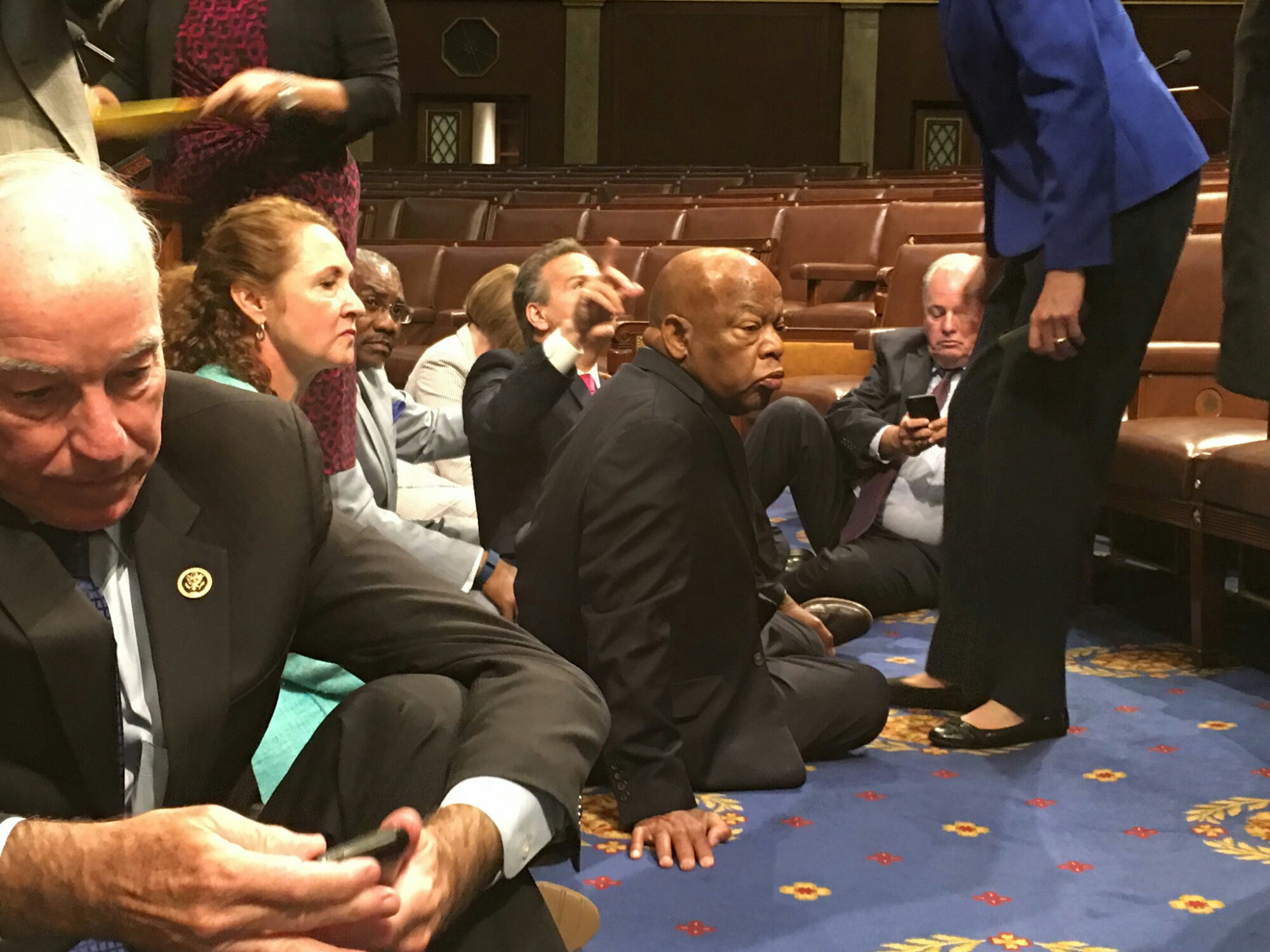 House Democrats led by Civil Rights veteran Rep. John Lewis, D-Georgia, are in the midst of a sit-in on the chamber floor to try and force a vote on gun control.
"Now is the time for us to find a way to dramatize it, to make it real," Lewis said. "We have to occupy the floor of the House until there is action."
Then Lewis and roughly 40 House Democrats sat. They stood briefly to say the Pledge of Allegiance as a couple dozen visitors in the gallery looked on.
"No bill, no break" the House Democrats chanted loudly as they returned to sitting on the floor.
Rep. James Clyburn of South Carolina led the gathering of Democrats in a prayer on the House floor and visitors in the gallery stood for the prayer.
The protest is not being televised because the House has not formally gaveled into session.
So members took to social media to lodge their protests using the hashtag #NoBillNoBreak and #goodtrouble.
Four gun policy measures failed to pass the 60-vote threshold to move forward in the Senate on Monday in a dramatic showdown over gun policy. The votes came in the wake of the deadly shooting spree in a gay nightclub in Orlando — the nation's worst mass shooting in modern history — and a subsequent 15-hour filibuster by Senate Democrats who demanded action on gun control.