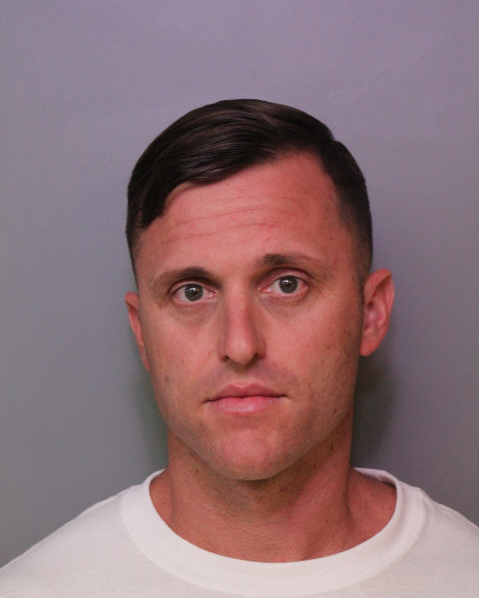 Winter Haven , Florida – 36-year-old Micah Crane, an Auburndale Youth Soccer Coach, arrested, charged with trafficking and cultivating cannabis
Working on an anonymous tip, deputies investigated the home located at 124 Elliot Lane, Winter Haven, Florida as a possible marijuana grow house. Deputies obtained a search warrant and discovered a professional grow house operation. Deputies located an illegal power tap circumventing the electric meter, 33.2 pounds of processed marijuana, 319 marijuana plants, and over 100 zip lock packages of cannabis located inside two separate freezers inside the residence. Also located inside the residence were air conditioners, grow lights, electrical ballasts, and numerous other equipment and fixtures related to the cultivation of cannabis. The value of the stolen electricity is estimated at $4,600+ over a 90 day period.
Deputies also located paperwork with 36-year-old Micah Crane's name listed including utility bills, a cable bill, tax information, and prescription medication. Neighbors positively identified Crane as frequently entering the residence. Crane was contacted by deputies-he initially said he would meet detectives, but then stopped answering phone calls. A warrant for his arrest was issued and he turned himself in on Monday. Detectives do not believe Crane was living at the Elliot Lane address.
He has been charged with possession of a structure to traffic drugs, cultivation of cannabis, grant theft of a utility, possession of drug paraphernalia, and trafficking in Cannabis. He is being held at the Polk County jail on $151,000.00 bond.
Micah Crane is a volunteer soccer coach for the Auburndale Youth Soccer Club, also known as the "Auburndale Scream" Youth Soccer Club.
Detectives are asking the public for any information they have about Micah Crane's activities related to the growing and trafficking marijuana. Detectives would like to know other addresses where Crane has been seen or where he may live. Please call 863-298-6200 or send detailed information to [email protected] Anyone with information and who wants to remain anonymous and be eligible for a cash reward is asked to call 1-800-226-TIPS or log onto www.heartlandcrimestoppers.com. ANONYMITY IS GUARANTEED! iPhone and Droid users can download a free tip submit app to anonymously report crime. To install these free apps, please visit www.tipsoft.com.