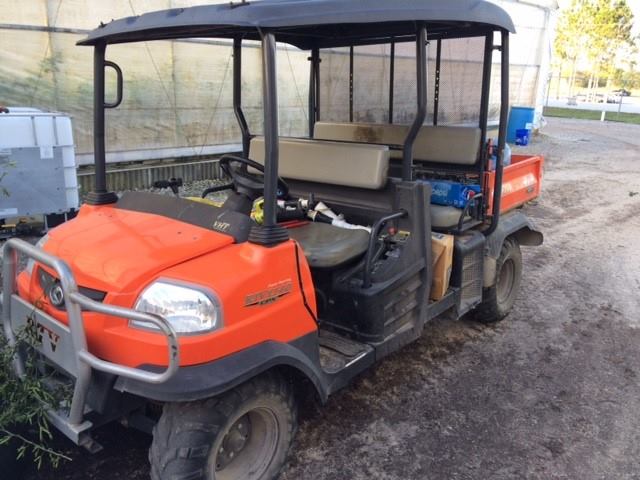 Polk County Sheriff's detectives are currently investigating the theft of two Kubota RTV 6-seat off-road vehicles from Southern Citrus Nurseries located at 5600 Lake Trask Road in Dundee.
The RTVs were taken between June 19th and 20th, 2016. One RTV was recovered in the area of CF Kinney Rd, but the other RTV remains at large. The photo seen here is the actual RTV stolen. Value of the stolen RTV is $18,000.00.
Anyone with information regarding these thefts is encouraged to contact Detective Jay Scarborough at 863-298-6200.
ANYONE WITH INFORMATION WHO WANTS TO REMAIN ANONYMOUS AND BE ELIGIBLE FOR A CASH REWARD IS ASKED TO CALL 1-800-226-TIPS or LOG ONTO www.heartlandcrimestoppers.com. ANONYMITY IS GUARANTEED! iPhone and Droid users can download a free tip submit app to anonymously report crime. To install these free apps, please visit www.tipsoft.com.