Reel In A Great Time at the Crooked Bass Grill & Tavern
By Robert Blanchard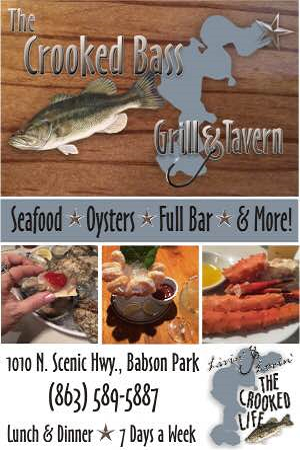 Last week I was driving down US 27 South in Lake Wales, when I couldn't help but notice the giant billboard introducing the Crooked Bass Grill & Tavern, the newest addition to the town of Babson Park.  Although it was off the beaten path, I decided to give it a try.
Nestled in a quiet blend of farmland and residential areas just south of the entrance to Webber International University, the Crooked Bass Grill & Tavern is a dedicated full service restaurant & lounge that is open seven days a week and is the newest venture of husband and wife entrepreneurs Tim and Tammy Bracewell.
"I love serving people" says Tammy, "I've been in hospitality for years and my husband loves to cook".
"My first job 35 years ago was with a company that supplied the McAllisters Grocery that was originally in this building…..I guess it was meant to be."
Patrons arriving to the Babson Park restaurant are treated to a nautical feast of the senses from the moment they walked in the door. Outboard motors, cowlings and fishing  elements adorn the walls above tables and booths which have been neatly accessorized with tackle boxes to hold condiments.
The menu was clear and easy to read and my server was at the ready as soon as I was seated. There was plenty to choose from including Burgers and Clubs on the menu but what caught my eye were their daily specials.
There was homemade spaghetti and meatballs with tossed salad and garlic bread on the specials board but since it was Tuesday,  I opted to try their Tuesday Pick 2 (or Pick 3) seafood special; your choice of Shrimp, Scallops, Oysters, Clam Strips or Flounder with your choice of two sides and a salad for $16.00 (Pick 2) or $19.00 (Pick 3).
They even have Gator Bites once in a while!!!
The specials do change so call ahead for current specials and prices.
Just when I thought it couldn't get any better; I ventured into the game room which was alive with the sound of good times and laughter.  Two new pool tables; electronic dart boards and video games entertained customers as they socialized among themselves.
For those that enjoy a little nightlife with their meal; the Crooked Bass Grill & Tavern has live entertainment throughout the week featuring local artists and bands. Karaoke is also featured on occasion.  All in all, this hot spot has all the makings of a successful family-style restaurant. Their motto says it all- "In the Heart of Babson Park—where you'll land fresh food and catch friendly faces!"
Landlubbers and seafaring alike, take note of this hideaway as it is a hidden gem among gems!!!. The Crooked Bass Grill & Tavern could be the new home of the best surf & turf menu on the Lake Wales Ridge.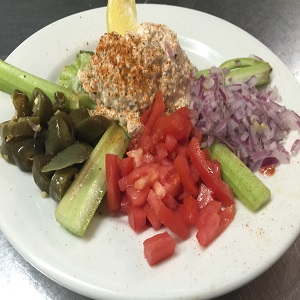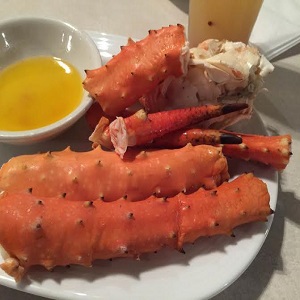 Located at 1010 N Scenic Hwy Babson Park, FL 33827  – ½ block from entrance to Webber International University.
Open 7 days a week / Mon- Fri M-F.. 11am – 10pm /  Serving Breakfast Sat-Sun 8am
Call (863) 589-5887 for more information………Happy Dining!!!