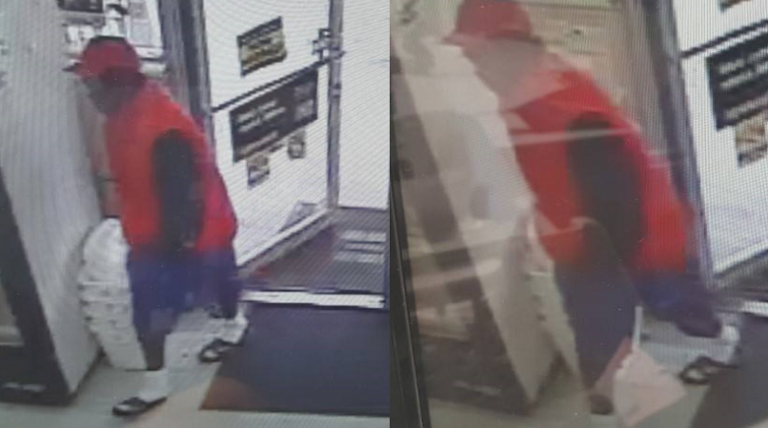 This is messed up! This guy stole a donation jar, not once, but twice! And he was wearing the same clothes, so hopefully someone recognizes him:
Around 2:45 p.m. on March 18, 2016, the unknown suspect seen here went into the Dollar General store, located at 2832 Recker Hwy, and took a donation jar off the counter. It contained $12.00. Around 8:45 p.m. on March 21, 2016, the same suspect entered the same store, dressed in the same clothing, and took $3.00 out of the jar, knocking the jar onto the ground and alerting the employees. The employees contacted PCSO, and the first theft was detected after reviewing the video surveillance images.
The donation jar is for the Dollar General Literacy Program, which "believes learning to read and receiving your high school diploma or equivalent is an investment that opens doorways for personal, professional and economic growth" and "is committed to helping individuals earn their high school degree or GED." \
Click here for more information about this worthy cause: http://www2.dollargeneral.com/dgliteracy/Pages/index.aspx.
The suspect is seen wearing a red hunting style vest, blue or purple shorts, and black slides on his feet. He fled the scene on foot.
If anyone has information about this theft they are urged to contact Detetive Kier at 863-297-1100.
ANYONE WITH INFORMATION WHO WANTS TO REMAIN ANONYMOUS AND BE ELIGIBLE FOR A CASH REWARD IS ASKED TO CALL 1-800-226-TIPS or LOG ONTO www.heartlandcrimestoppers.com. ANONYMITY IS GUARANTEED! iPhone and Droid users can download a free tip submit app to anonymously report crime. To install these free apps, please visit www.tipsoft.com.