Eagle Lake Great American Cleanup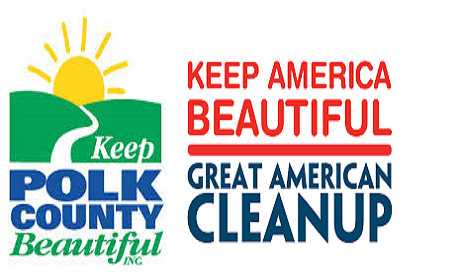 Keep Polk County Beautiful, Inc. in partnership with the City of Eagle Lake, invites you to participate in this year's Great American Cleanup Event on Saturday, April 16, 2016 from 8 am-noon at the Keep Polk County Beautiful, Inc. office – (the log cabin) 45 4th Street, Eagle Lake.
The Great American Cleanup is a nationwide cleanup initiative led by Keep America Beautiful.

 

This cleanup event has taken place across the country for the past 30 years.

 

Last year, thousands of volunteers throughout Polk County joined in the cleanup effort.
This cleanup is a community wide effort.

 

Residents who have personal garbage and large items that need to be disposed of should contact their local waste hauler to schedule arrangements for pick up.
Volunteers are provided with garbage bags, gloves and safety vests.

 

Those who pre-register may also qualify to receive a free T-Shirt and ticket to Bok Tower Gardens.
For more information on the event or to pre-register to volunteer, contact Keep Polk County Beautiful, Inc. at (863) 875-8911.