19-year-old Tricail Mack, who has a Polk County warrant for his arrest for Armed Robbery and Attempted Murder, was arrested in Seminole County.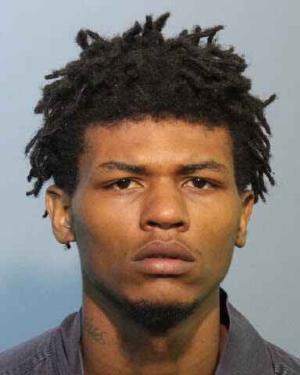 Preliminary information is as follows:
On Friday, April 1, 2016, the PCSO Robbery Unit requested assistance from the Florida Regional Fugitive Task Force to locate Mack. Members from both entities responded to the Longwood area of Orlando, where they believed Mack was hiding. Detectives spotted Mack walking, at which time he fled on foot into a neighborhood. The Seminole County Sheriff's Office, Longwood P.D., and Lake Mary P.D., responded to assist, setting up a perimeter. Mack was subsequently apprehended hiding in a shed on Hillcrest Drive. He was booked into the Seminole County Jail, and will later be transferred to Polk.
Mack's Polk County charges are related to an incident that occurred on February 17, 2016. Mack and accomplice met with the two victims at the Chevron station located at 3235 Dundee Road in Winter Haven, to purchase a half-pound of marijuana. During the transaction, Mack robbed and shot one of the victims in the leg, then fled the scene. He was positively identified and PCSO detectives obtained a warrant for his arrest.
Mack's Seminole County mugshot is attached. He has an extensive criminal history.