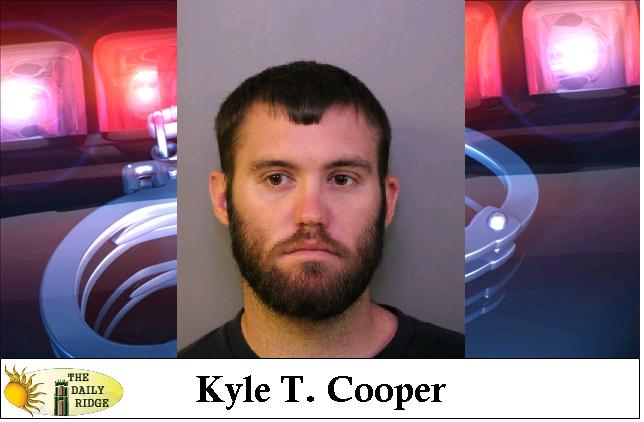 Lakeland, Florida – On August 16, 2015, at 1:40pm, the Lakeland Police Department responded to a traffic crash at Harden Blvd and Beaker Blvd. James R. Birkhold, the driver of the 2014 Lexus ES 350 was eastbound on Beaker Blvd. Birkhold traveled into the intersection of Harden Blvd to make a left turn and was hit by a vehicle.
That vehicle, a 2009 Chevrolet Silverado pickup truck was driven by Kyle T Cooper, 24 years old. Cooper was traveling south on Harden Blvd in the left hand lane and hit Birkhold in the left side. Cooper was redirected off the roadway and into a ditch as a result of the collision. Cooper had his seat belt on and he is from Mulberry, Florida.
James Birkhold, 66 years old, was later pronounced deceased at the Lakeland Regional Health Medical Centerl. He was wearing a seat belt. Next-of-kin has been notified. Don Lindleg, 66 years old was a passenger in the vehicle. Lindleg is from Blythewood, South Carolina.
Morgan Thomas, 20 years old was a passenger in Coopers vehicle and was transported to Lakeland Regional Medical Health Center.
The traffic investigation was turned over to a Traffic Homicide Investigator. During the course of the investigation several witnesses came forward saying the black pickup driven by Kyle Cooper was driving recklessly, according to Coopers arrest affidavit. "A witnessed stated that he was cut off by the black pick-up and he observed the black pick-up truck weaving in and out of traffic", according the the affidavit. Another witness, an off-duty, Polk County Sheriff's Officer advised if he was on duty he would have pulled the pick-up over, since it was driving so erratic while changing lanes and passing cars. According to another witness the pick-up would speed up and slowdown almost colliding with other cars. Another witness advised that a black pick-up took off from a red light at a high rate of speed. This prompted investigators to pull red camera video footage which supported the witnesses statement according to the affidavit.
Investigators requested to download the Crash Data Retrieval System in Coopers truck (otherwise known as the vehicles "black box", but he declined. A search warrant was obtained and the data was downloaded. The downloaded data allegedly showed the Cooper was traveling at a speed of 70 mph 2.5 seconds before the crash and 52 mph with a half second of the crash that killed Mr. Birkhold.
A reconstruction, according to the arrest affidavit, showed that if the pick-up was driving at the normal rate of 45 miles an hour posted speed the accident would not have occurred. Kyle Cooper has was arrested and charged with vehicle homicide and is currently out on bail.