Suspect Arrested For An Affray Dies at Hospital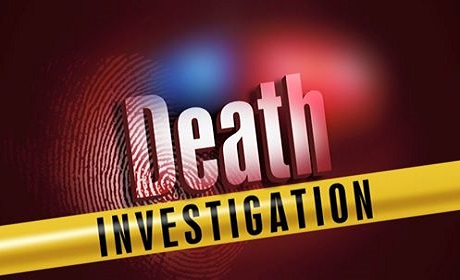 Polk County Sheriff's Office Homicide detectives are currently conducting a death investigation of a suspect who died at Bartow Regional Medical Center after being arrested for an Affray.  Deceased is 59-year-old Porfirio Hernandez-Grimaldo, DOB 09/15/1956, 601 Alberta Street, Auburndale. 
After receiving multiple calls reporting fights occurring at the "Florida Orange Center," a local bar, located 1325 Combee Road, deputies were patrolling the area during the late evening hours of Saturday, March 12, 2016.  While patrolling, deputies observed two men fighting outside the establishment in the parking lot at approximately 1:52 am, on today's date, Sunday, March 13, 2016. 
Deputies separated the two men, one of which was Hernandez-Grimaldo, and the other was 36-year-old Vigil Basilio, DOB 10/02/79, 24 Ave B, Auburndale.  During the arrest, Basilio told deputies he and Hernandez-Grimaldo were friends and he referred to Hernandez-Grimaldo by the nick-name "Pacas."  At the time of the arrest, Hernandez-Grimaldo was very intoxicated.
No protective action was used during the incident and both men were arrested and charged with Affray and handcuffed.  Since both men were compliant and had calmed down from the earlier incident, they were both placed into the backseat of Deputy Andrew Goodlet's marked PCSO patrol car at 3:19 am, and transported to the Central Booking facility in Bartow. 
(Please note, due to the time change to Daylight Savings during the incident, the actual time from the initial call until the suspects were transported was 25 minutes.)
While traveling south on US Highway 98 in Bartow as they neared the Bartow Ford car dealership, Basilio complained that Hernandez-Grimaldo was leaning on him.  Deputy Goodlet observed Hernandez-Grimaldo leaning on Basilio but did not observe any signs of distress, instead Hernandez-Grimaldo appeared to have fallen asleep due to his intoxication.  Deputy Goodlet advised Basilio they would be arriving at the jail soon.
Deputy Goodlet arrived at the PCSO Central Booking facility at 3:36 am and drove inside the secured sally-port area. When Deputy Goodlet opened the back door to escort the two suspects inside, he found Hernandez-Grimaldo leaning over onto Basilio's lap. 
At that time, Deputy Goodlet removed Basilio from the backseat and ensured Basilio was moved inside the booking area for processing.  Deputy Goodlet then turned his attention to Hernandez-Grimaldo and attempted to wake Hernandez-Grimaldo.  It was during attempts to wake him that Deputy Goodlet noticed Hernandez-Grimaldo stopped breathing.  Deputy Goodlet and PCSO detention staff, along with on-duty jail medical staff in the booking facility began life-saving measures.
Polk County Fire Rescue personnel responded at 3:53 am and transported Hernandez-Grimaldo to Bartow Regional Medical Center.  They arrived at BRMC at 4:15 am, and Hernandez-Gramaldo was pronounced deceased at 4:26 am.  Hospital staff found no obvious injuries on Hernandez-Gramaldo.  Cause and manner of death are pending the results of an autopsy.
Basilio has no previous arrest history.  Hernandez-Grimaldo has two previous DUI arrests, one in 1997 and a second arrest in 1999.
This is an ongoing death investigation. It is standard PCSO policy for mandated, independent investigations to be conducted when an inmate dies. The PCSO Administrative Investigations Section is conducting an internal review. The PCSO Bureau of Criminal Investigations is conducting the death investigation. The Polk County Medical Examiner will conduct the autopsy to determine the manner and cause of death. PCSO has notified the State Attorney's Office about this investigation and will provide all investigative findings for a separate investigation conducted by the SAO.