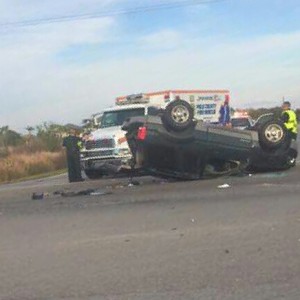 Lakeland, Florida – Around 4:10 p.m. on Saturday, March 5, 2016, a green Ford Explorer being driven by 17-year-old Houston Parker of Bordeaux Blvd in Lakeland was heading eastbound on Ewell Road approaching County Line Road in Lakeland, when it was struck by a white and purple Kawasaki motorcycle being driven by 22-year-old Michael Bitto of Heartland Blvd in Mulberry, that was heading northbound on County Line Road approaching Ewell Road.
According to witnesses and evidence at the scene, the Explorer had a green light on Ewell Road and the Kawasaki had a red light on County Line Road; the Kawasaki was traveling at a high rate of speed and impacted the SUV on the passenger side rear, propelling the motorcyclist through the rear window. He was declared deceased on-scene. He was wearing a helmet.
No impairment or traffic infractions on the part of the SUV driver are suspected. The investigation is ongoing. No charges are pending.