Leo's Live Receives AED from Culpepper Cardiac Foundation
by James Coulter
As the owner of The Caribbean Bay in Winter Haven, Nancy Cooley knows how busy an establishment like hers can be, especially during live musical performances. Most anything can happen, which is why business owners like herself need to be prepared for anything. For that reason, she donated an automated external defibrillator (AED) to the establishment of a close friend and fellow business owner.
Nancy has been close, long-time friends with Leo Goncalves, owner of Leo's Live in Lakeland. She knows his establishment can be just as hectic as her own and that an emergency can easily arise. So, as she received an AED to install at her establishment, she donated an AED to Leo to install at his own.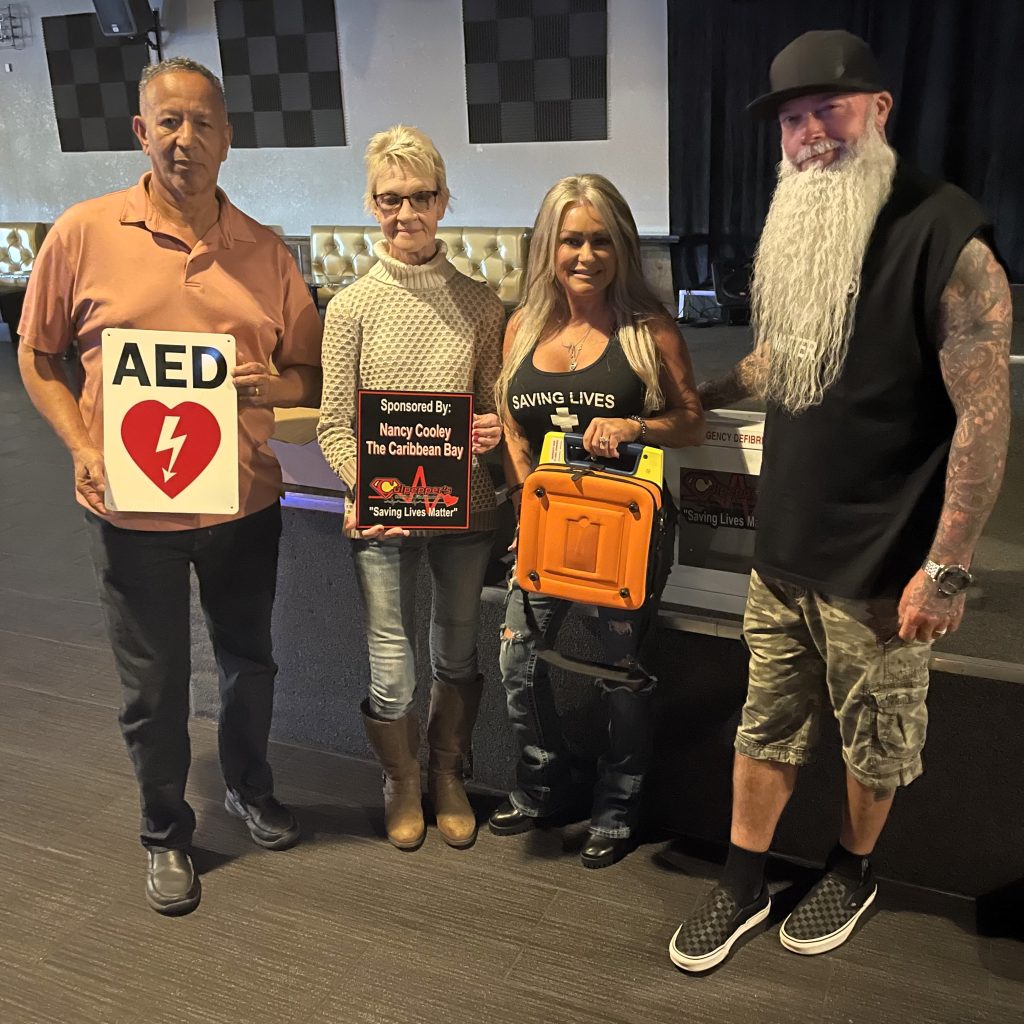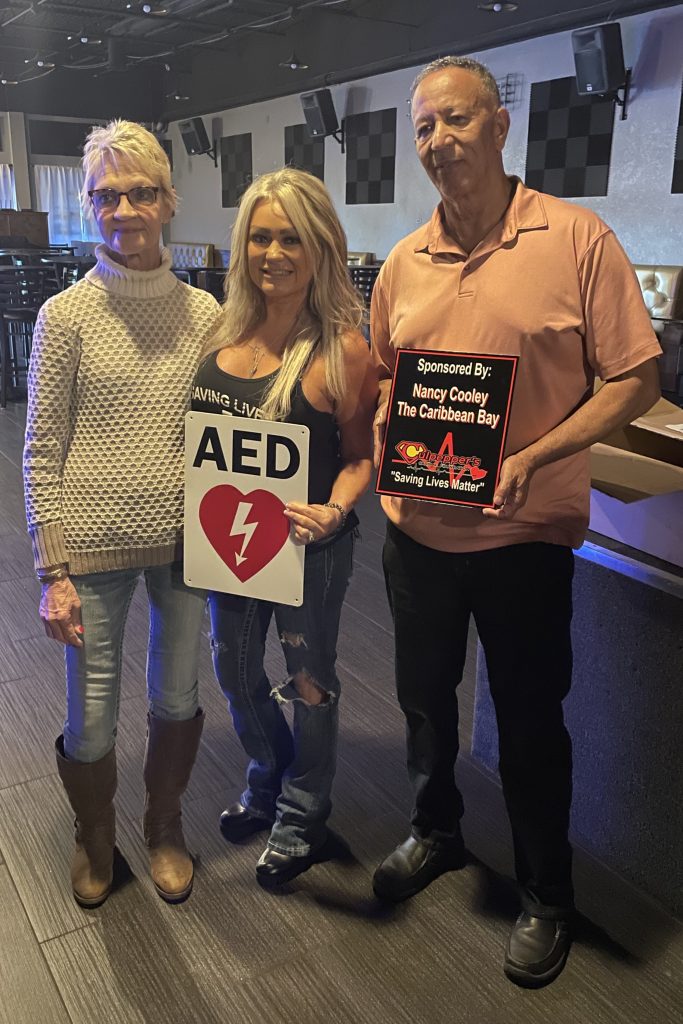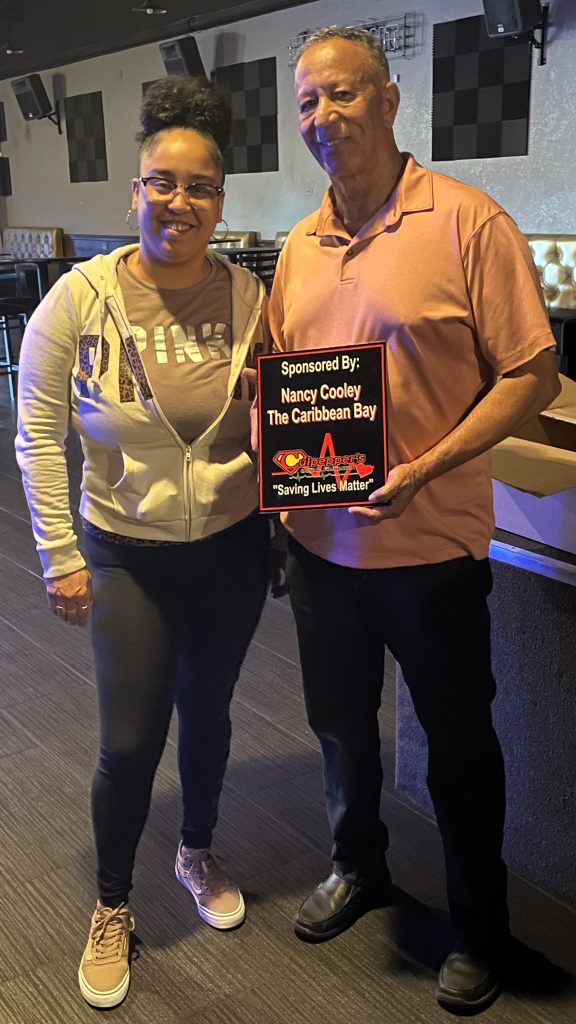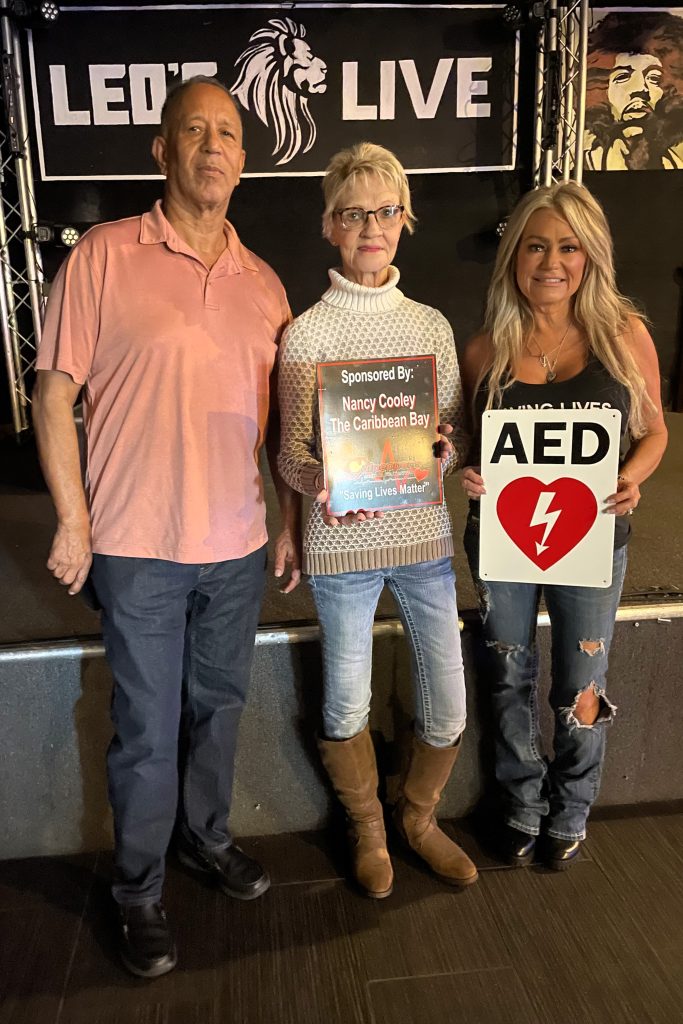 "Leo is a good friend of mine," she said. "He comes to my bar. He has the same bands that I do. I know he is busy. I figured it would be a great place if he had one here…It feels wonderful [to give back to an organization that gave to me]. I am 100 percent behind it."
Nancy Cooley was a previous recipient of an AED donated by the Culpepper's Cardiac Foundation, a local non-profit organization that raises proceeds and awareness for heart health, which includes donating AEDs to local businesses. Cooley wanted to give back by becoming a sponsor herself, and she chose Leo's Live to be another recipient.
Leo Goncalves, owner of Leo's Live, was proud to receive the donation and have the AED installed at his establishment. He has not experienced an incident at his venue that would require such emergency equipment, but he remains grateful to be prepared in case of such an emergency.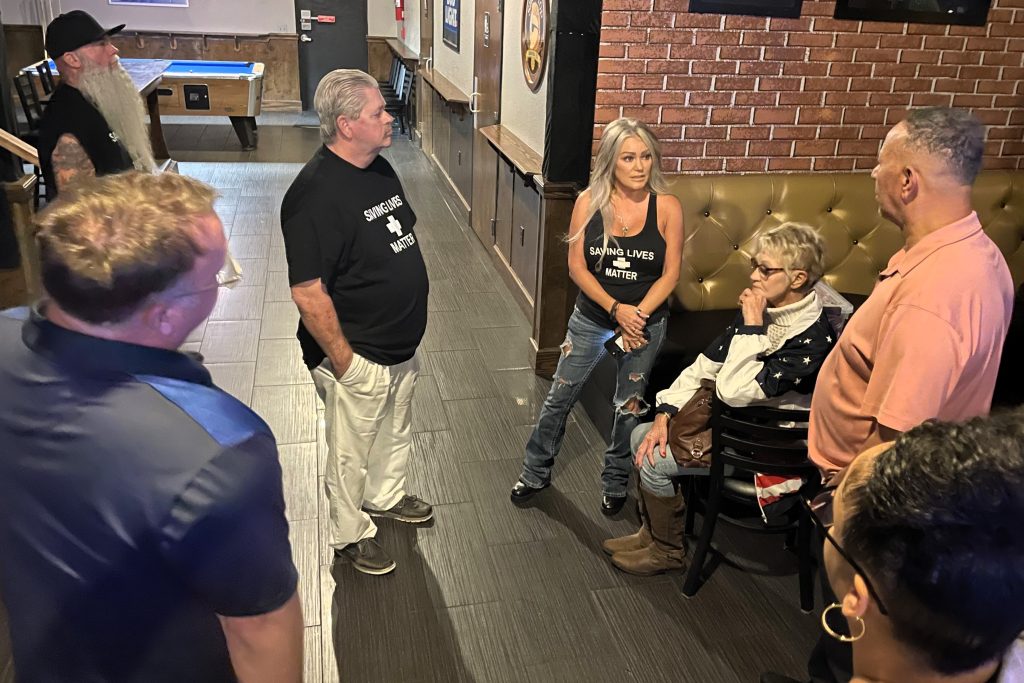 "I am very happy to have it donated," he said. "We have not had incidents, but you never know. It would be wonderful for her to try to save people's lives. We recommend more people to have this."
His daughter, Jackie, had previously taken medical classes in high school, so she knows how to use such a device in case of a cardiac arrest or a similar emergency. She appreciates Culpepper's for donating it to her father's business.
"I think it is great we have it here," she said. "I think it is great that an AED is here. It should be everywhere. I think it is great that she [Melanie] goes around and has them put up because you never know what will happen. We appreciate it."
Following the untimely passing of her fiancee, Michael Culpepper, from cardiac arrest, Melanie Brown Culpepper started her organization to raise proceeds and donate AEDs throughout the county. She has since donated more than 20 AEDs to local businesses including the Carribean Bay, Old Man Frank's, and Tanner's Lakeside.
Currently, she started a website, CulpepperAED.com, through which visitors can download a mobile app to locate nearby AEDs in their vicinity in case of a cardiac arrest or other such emergency.
"I am happy it [AEDs are] continuing to go out to the public and community," she said. "I appreciate everyone for donating and sponsoring and coming out and helping because without them I cannot do all of this. We need everybody in the community to help us so we can keep putting them out."