by James Coulter
When Mary Anne Embiscuso contracted breast cancer and lymphoma in 2005, her faithful husband Lind Embiscuso dutifully served as her caregiver. He helped drive her and comfort her through her various treatments including chemotherapy and radiation until she recovered.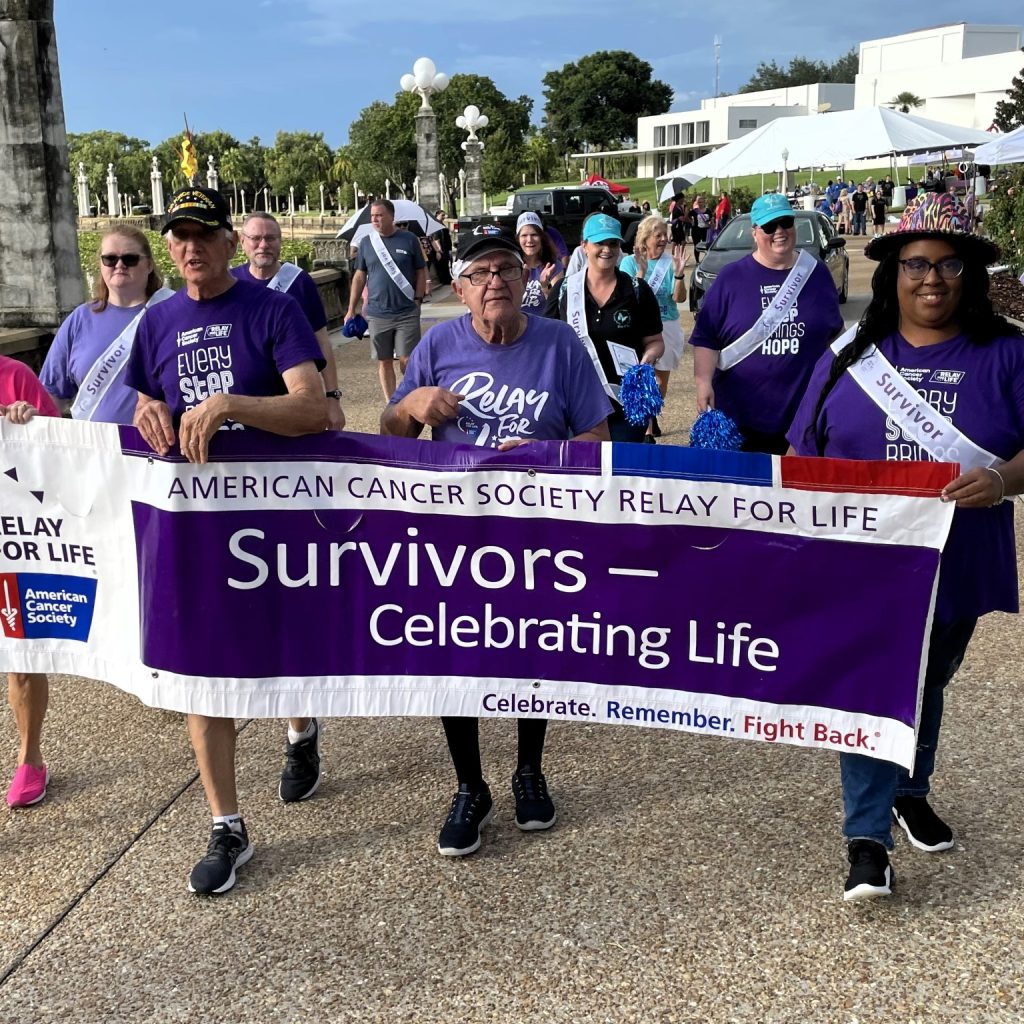 In 2008, when Lind was diagnosed with lung cancer, Mary Anne returned the favor by serving as his caregiver. Fortunately for him, he did not require chemotherapy or radiation. He simply required the bottom of his lung to be excised.
Later, in 2022, Mary Anne was diagnosed once again with breast cancer; and, once again, Lind served as her caregiver as she went through a second round of radiation therapy.
"I was hers. She was mine. That is what you called a marriage that you do things together," Lind said.
Aside from serving as each other's caregivers, both Lind and Mary Anne received assistance from the American Cancer Association (ACS). They even returned the favor by assisting at the organization's Hope Lodge serving dinners for the guests there.
"I am a lucky person. She is a lucky person. We are both here because we had the backing of the ACS," Lind said.
Both Lind and Mary Anne attended and spoke at this year's Relay for Life Polk County event on Friday evening in Downtown Lakeland. They were among the many cancer survivors who proudly walked the first lap during the event, and joined the caregivers in the second lap.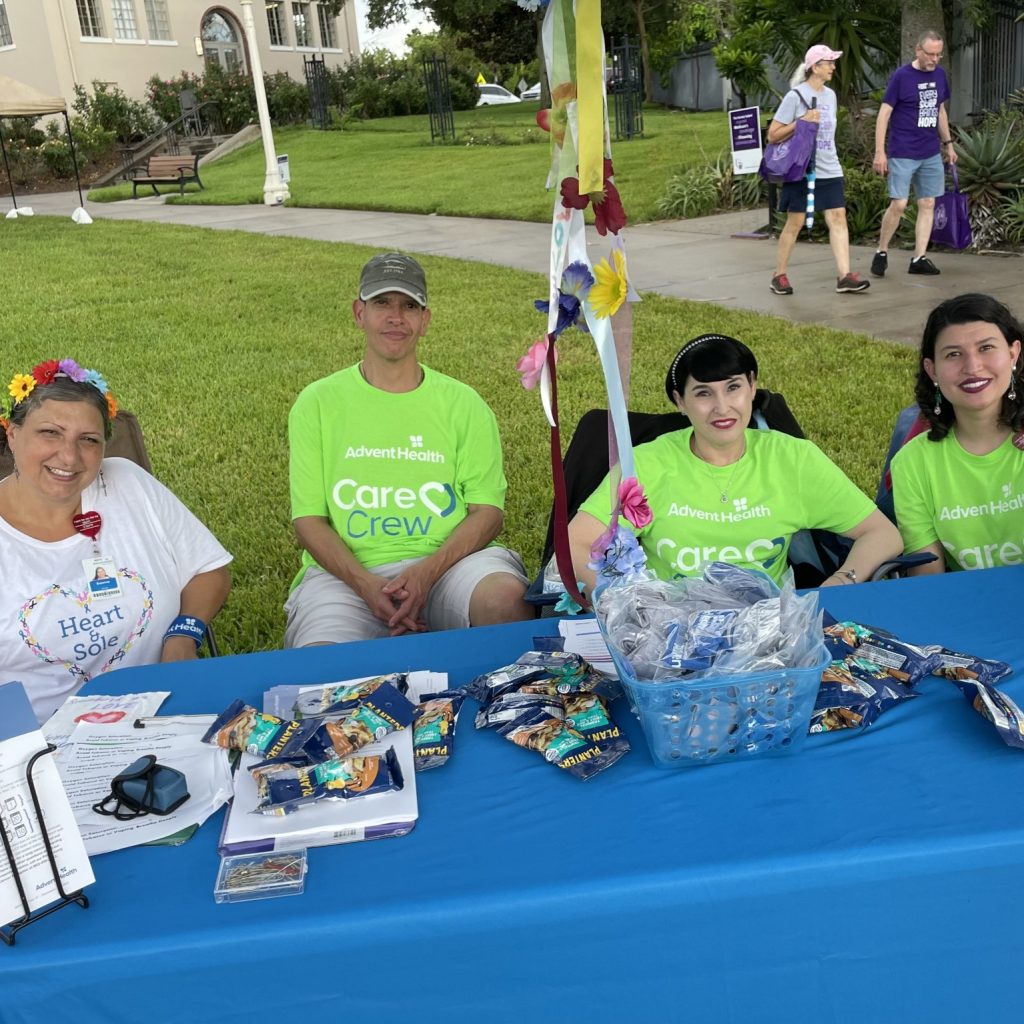 Despite the rain earlier that day, the sun shone brightly to clear the sky for the annual ACS fundraiser. Several participating teams set up booths along the walkway near Frances Langford Promenade at Lake Mirror. Aside from serving food and selling merchandise, each team allowed members to walk laps around the perimeter during the evening.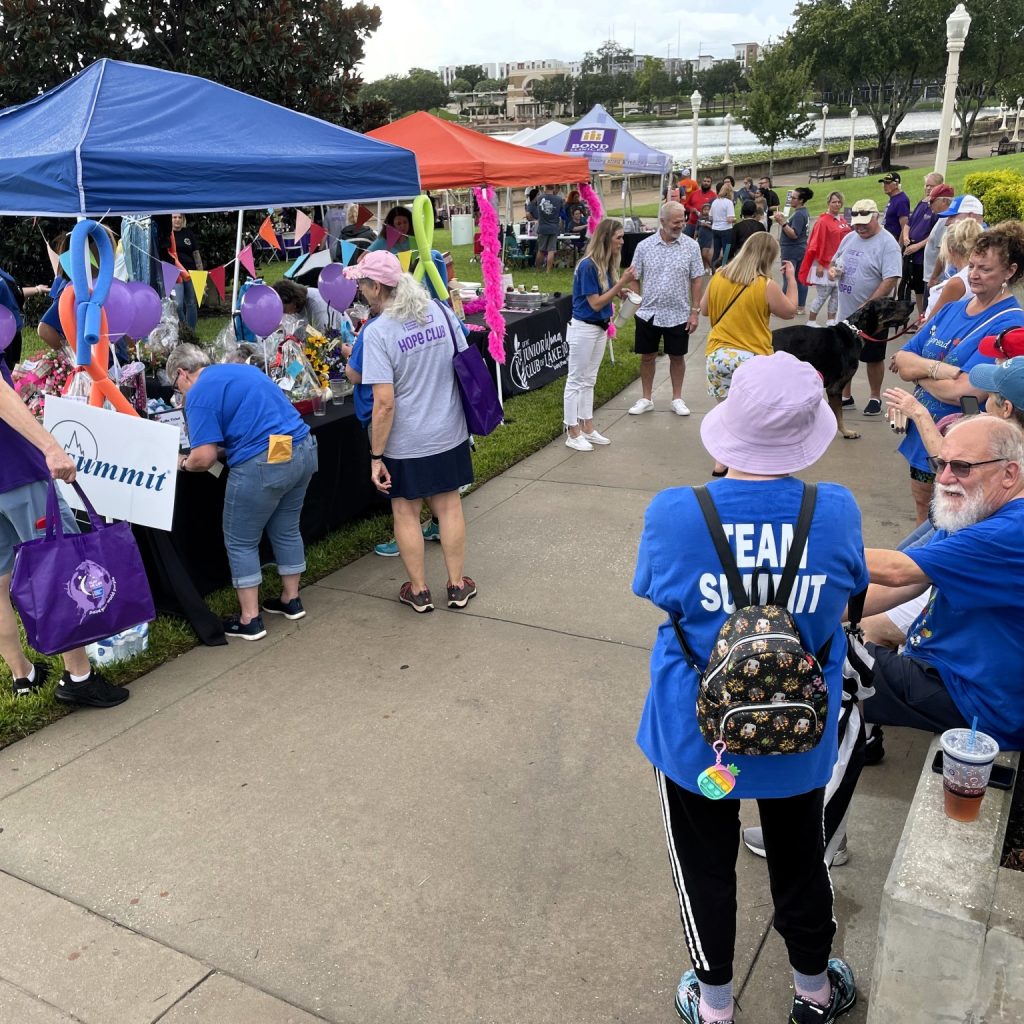 Relay for Life is the annual ACS fundraiser. According to their website, Relay for Life "is one of the largest peer-to-peer fundraising events in the world. For more than 35 years, communities around the globe have come together to raise funds for a future free from cancer and we have no intention of ever slowing down."
AdventHealth served as the presenting sponsor of this year's Polk County event. Susanne Frank serves as an AdventHealth Cancer Care Nurse Navigator who works out of Heart of Florida in Lake Wales. As someone who works alongside cancer patients and their families, she was more than impressed by the turnout that evening, even despite the rain.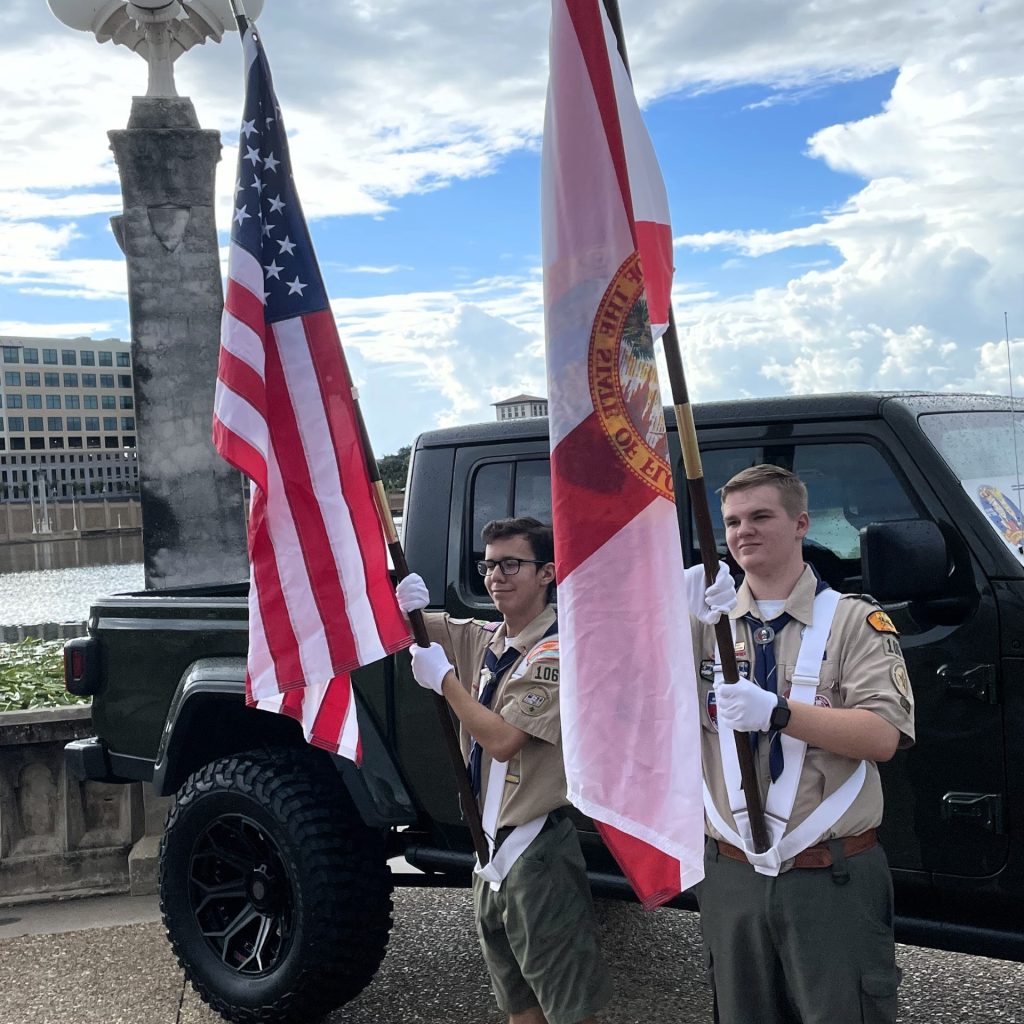 "What an inspiration to see you all here," she said. "My heart is with all of you who have fought the fight, who are fighting this fight. It has been a pleasure caring for you."
Teresa Bright, ACS Board Member, stressed the importance of their fundraiser. Every year, 1.7 million people are diagnosed with cancer and more than 600,000 die from the disease. Through
the efforts of the ACS, especially through Relay for Life, more people have a chance of surviving and cancer stands less of a chance of winning.
"That is why ACS is fighting cancer on every front," she said. "Together, we can make a great impact to save lives, and that is why we are here today. Today, we are here to celebrate all who have battled as survivors, remember loved ones lost, and strive for life-saving changes."