First Baptist Church of Lake Wales Raises Funds for East African Missionaries
by James Coulter
Matthew Elmore was born and raised in Lake Wales. He attended First Baptist Church of Lake Wales where he grew to have a heart for the Lord and spreading His Word to others. That heart led him and his wife to travel to East Africa and join a missions team there.
First Baptist Church of Lake Wales helped show and provide their support for the Elmore family by hosting a fundraising dinner in their honor on Sunday evening. Nearly a hundred people attended to enjoy dinner, participate in a silent auction, and hear about the good work being performed by the Elmore family.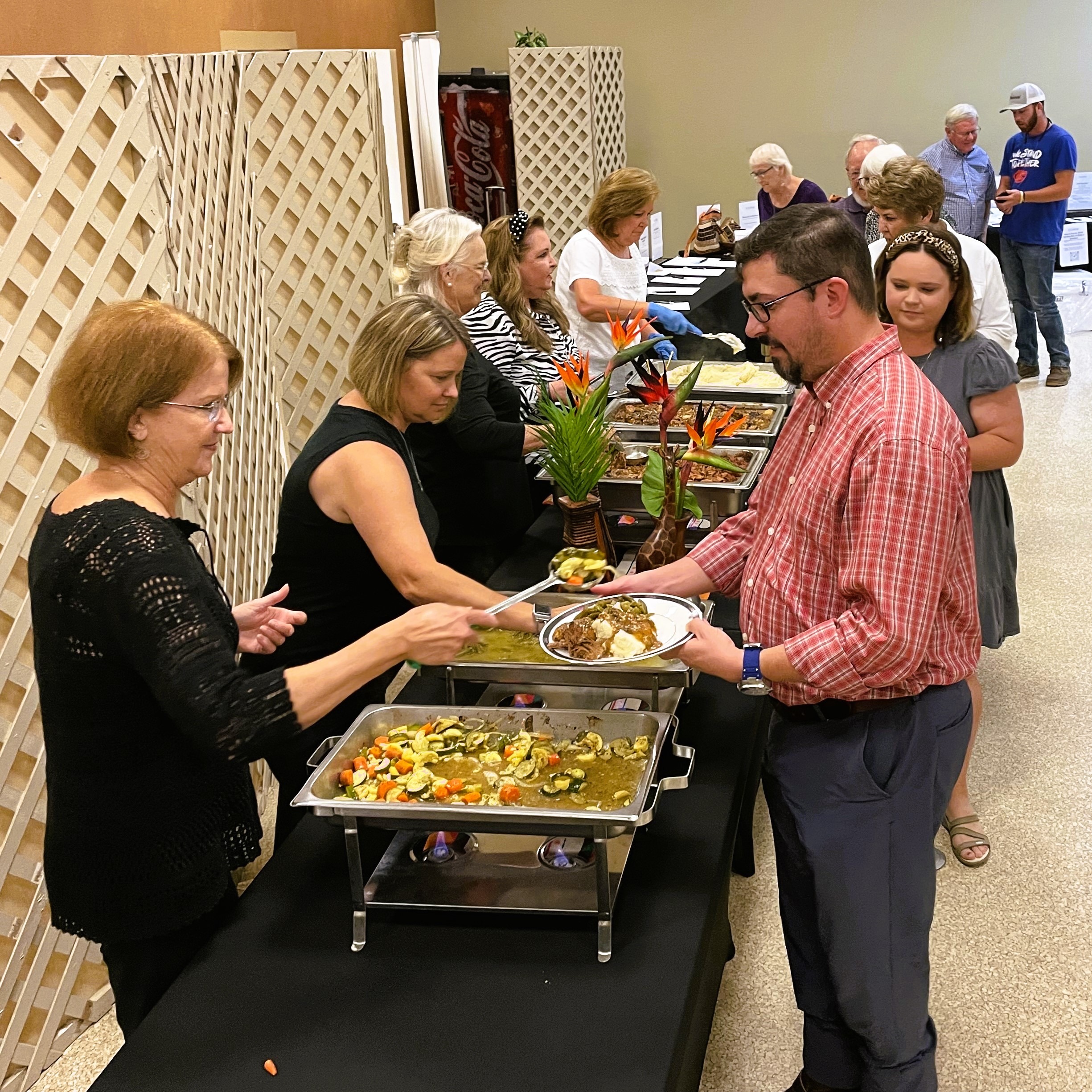 Kelly Elmore works with her husband for African Mission Outreach, a missions group that seeks to evangelize and equip youth and young adults. She and her husband are stationed in Nairobi, Kenya where she serves as a teacher at an International Christian School. Their organization has several indigenous workers in Uganda and several other countries in East Africa.
Proceeds from the dinner will go directly toward the Kenyan staff employed by the African Mission Outreach and its mission work in general. Specifically, the proceeds will help get their podcast on a secular radio station "to spread some Christian content to places it would normally not go as well as a new computer."
"It is amazing," Kelly said. "We just hope to continue to grow and reach more young people who would not hear the gospel and place the gospel in place they would not hear it, young people especially."
The First Baptist Church of Lake Wales had previously received "a considerable amount of money" from a local lady to help support local and foreign missions. That money is used to support Acts 1:8, a program dedicated to spreading the Gospel message around the world by supporting organizations like the Elmore Family Mission through the African Mission Outreach.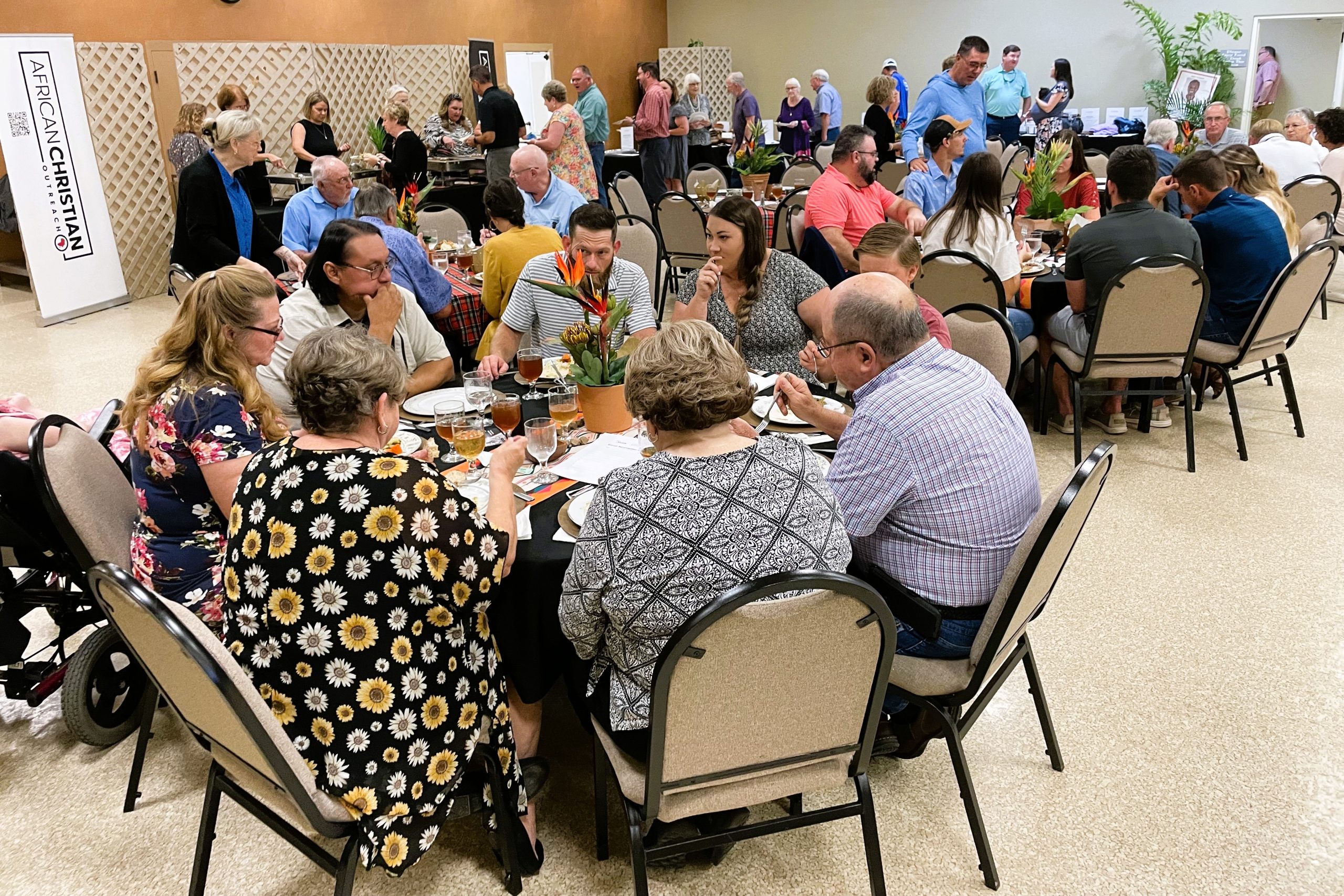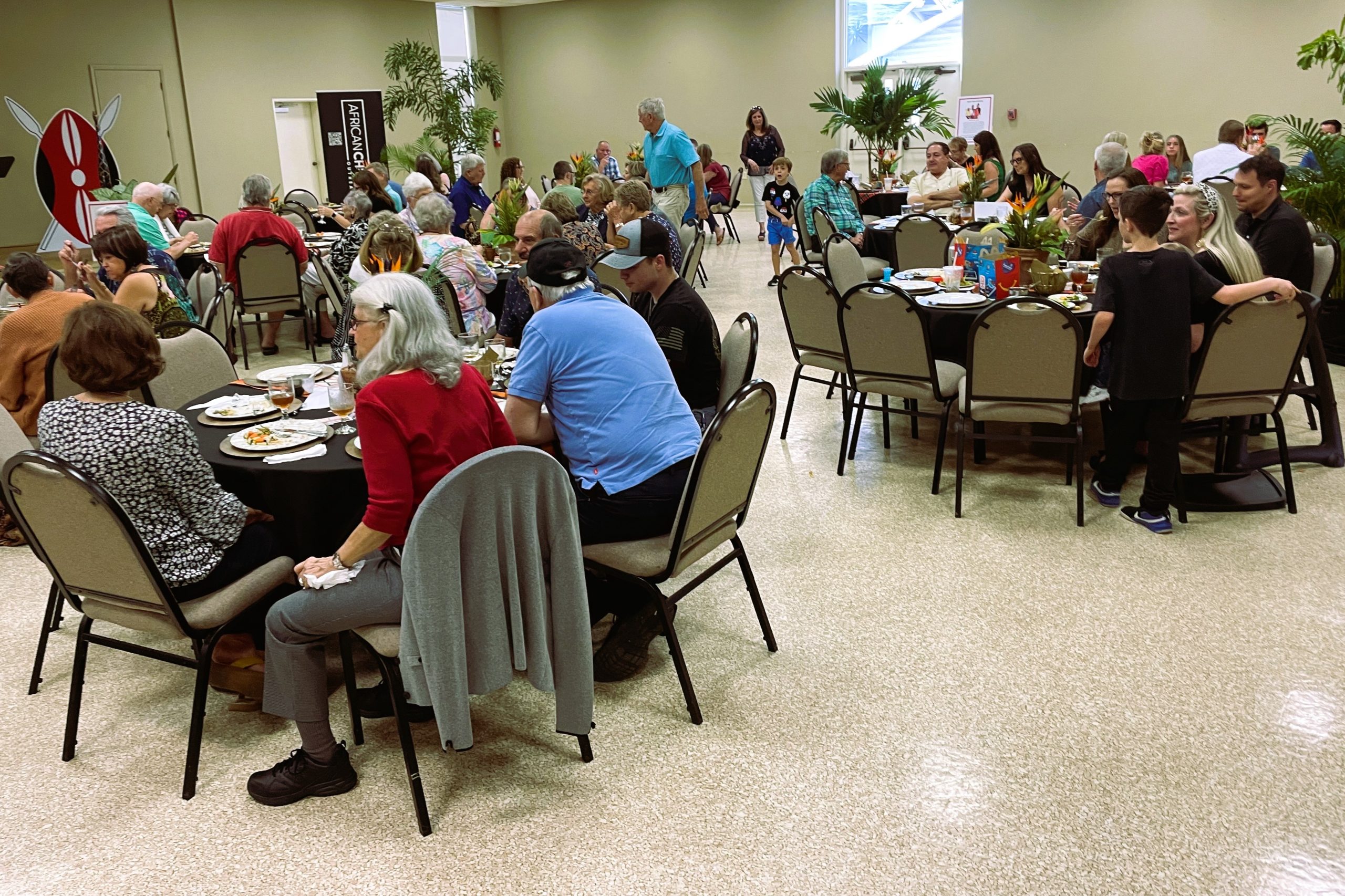 Sharron Kurscher, a church member and Sunday school teacher, appreciates the hard work and dedication of the Elmore Family, especially since Matthew Elmore was born and raised in the church.
"They grew up in this church," she said. "We know him. Since he was a baby, we watched him grow up. Knowing that we have a real personal part of a mission someplace makes us feel like we are family. So the church supports [them] any way we can. We give to the ministry every month through the African Mission Outreach, and many other members of this church do,too."
"When it started, the expectations were not that great because we did not know that much about it," she said. "We are impressed by how much it grew, even in the ministry, I see it going bigger and bigger and reaching more youth. We are excited to be a part of it and we hope other people will become part of the ministry."