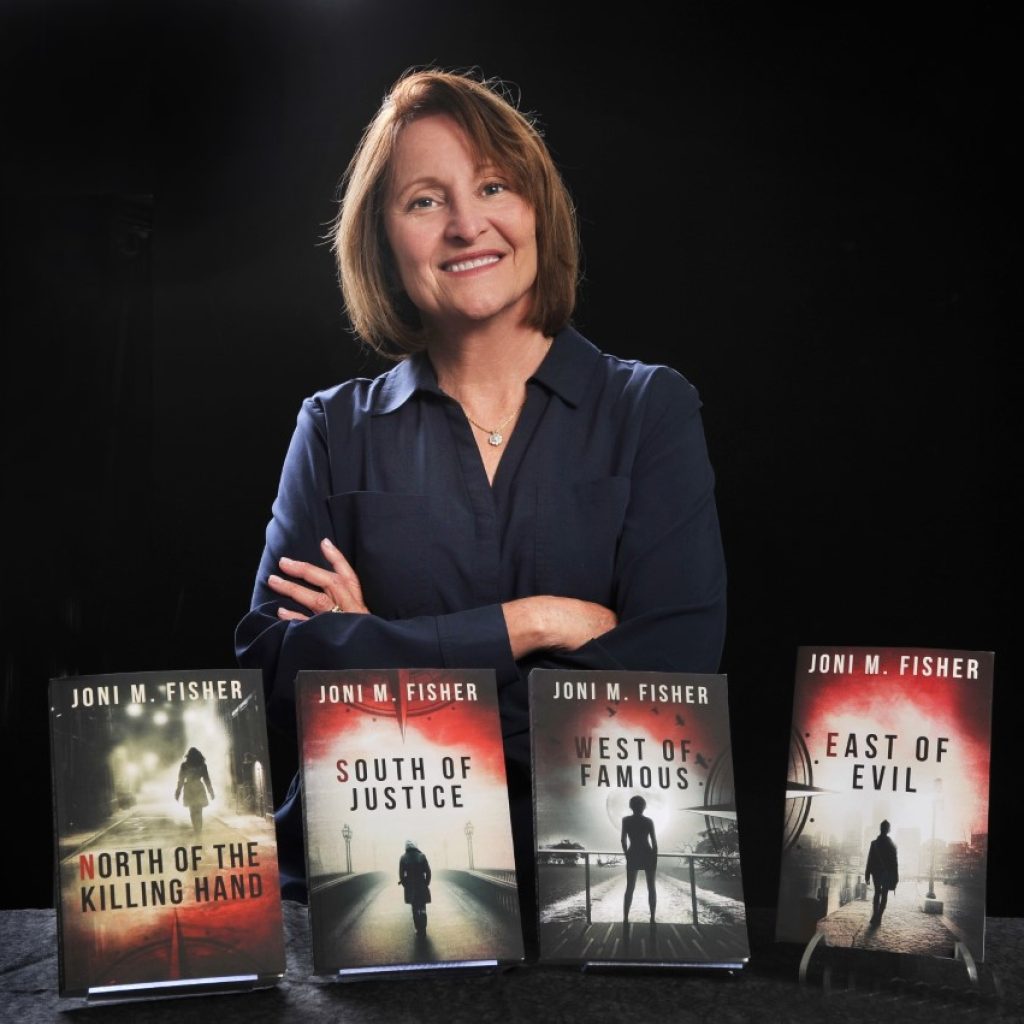 by James Coulter
Nefi Jenkins started life humbly as the daughter of missionaries. However, following their untimely murder, she discovers that not all was as it seems. She learns her parents were part of a bigger conspiracy, and now it was up to her to unravel the mystery that fell into her lap.
In East of Evil, the fourth and final installment of the Compass Crimes series, Nefi inherits a ten-million-dollar trust from her deceased parents—only to discover that a good lion's share has gone missing. Will she locate the missing funds? And who or what is responsible for its disappearance?
Written by local author Joni M. Fisher, the Compass Crimes suspense series is an epic tale that effortlessly combines suspense and mystery with a healthy amount of faith. After all, when it feels like the whole world is after you, it helps when you have someone looking out for you.
"Combining the elements of a police procedural and a suspense thriller, Fisher tics all the boxes for a compelling crime novel that keeps readers turning pages to the satisfying conclusion," one person wrote at U.S. Review.
Fisher received her first check for writing by winning a poetry contest at age 16. Since then and before, she dreamed of becoming a writer. Her family encouraged her to pursue a career as a journalist.
Her pursuit led her to the University of Indiana, well-renowned for its excellent journalism program. During her four years there, she worked as a reporter for the college newspaper. She covered the theatrical arts beat, which entailed writing reviews of the latest performances.
"It was fun," she said. "I had free tickets to go to everything from opera to magic shows and plays and rock concerts and I was able to review them. My other colleagues were hot and bothered about work reporting the NCAA sports. I really loved theater so much more, and that is what I was able to do."
After graduating college and working for several years as a professional journalist, Fisher decided to leap from the world of non-fiction to fiction. The transition proved rather tricky, as it involved her unlearning many of the skills she learned as a journalist.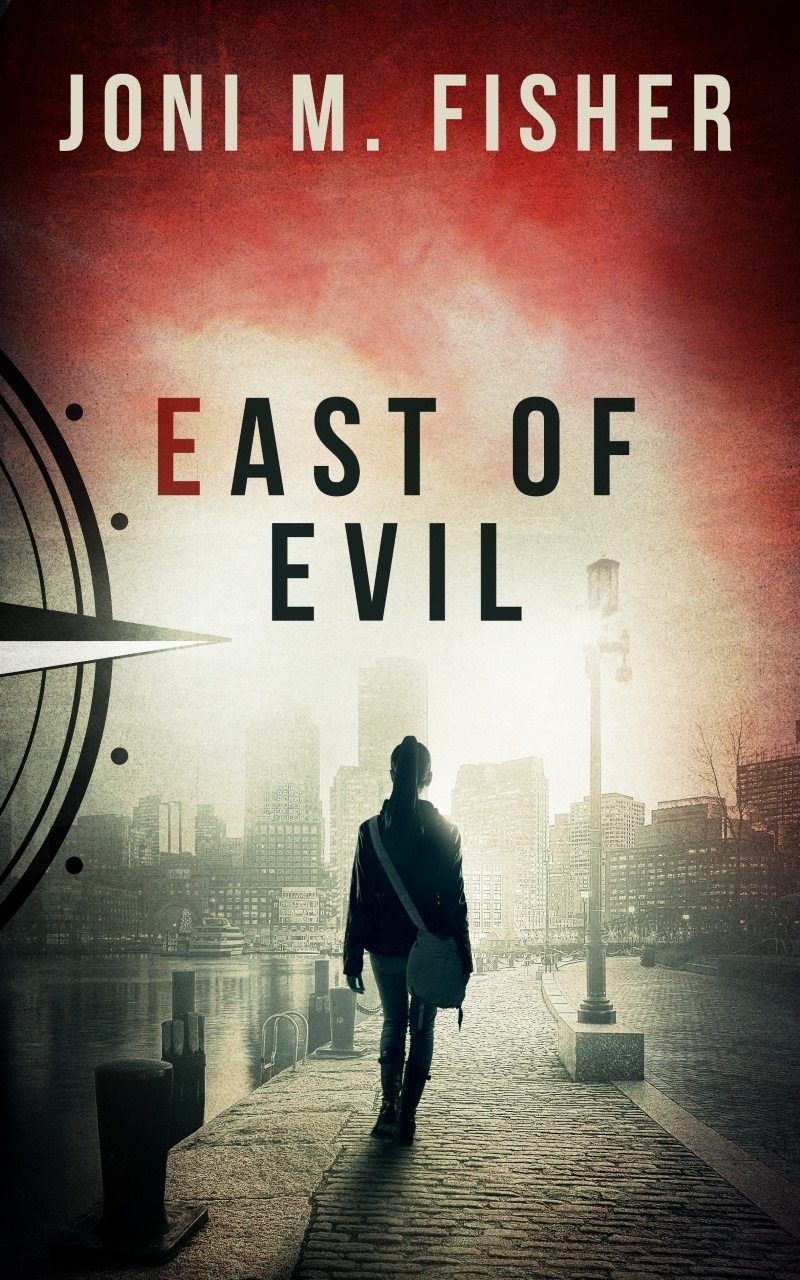 "In journalism school, they beat point of view out of you," she said. "Basically, my editor said, 'If you want your opinion, I'll ask you for it.' Otherwise, the training is about being objective. Presenting both sides of an issue. Getting good quotes and being impartial and letting your reader decide about the issue…It is tough for me because you do not go into it with a point of view, and I was not ready for that."
Fisher decided to develop her own point of view by writing a monthly column. By writing in first-person, she was able to flesh out her own personal writing style, preparing her to write her own point of view through fiction.
"So, then I started working on a novel," Fisher said. "Even then, it was hard to work in my point of view. And from that, to do that, I drew from my theater classes. Getting inside the character's head, work around and see where it goes from there."
Her Compass Crimes series has earned her acclaim, winning awards through national and state contests. The hardest part for her was figuring out which category to submit her work under. While her books count as thrillers and suspense, they also contain plenty of Christian themes about faith and courage.
"In the publishing world, if your character has any faith, your book is labeled as a religious book or a Christian fiction," she explained. "But Christianity is part of my character. It is not how I want to set the tone. It is part of who they are…To me, my characters demonstrate how their faith is tested, and what they do about their crime. They are not waiting around for a man to save them. They have to go out and find out themselves and put themselves at risk to see what is going on and bring somebody to justice. So, for my characters to have faith is part of their personality and part of who they are, and it is what drives them to do the hard thing instead of the easy thing."
Her next big story will be about an art appraiser uncovering a money laundering scheme in the art world. Fisher takes special enjoyment in writing that, as she has been working closely with a context expert as a consultant on the project.
"If you look in the news, it [these types of crime] happens all the time," Fisher said.
East of Evil debuts on May 7, 2023. Pre-orders are $1.99. The price goes to $5.99 in May. For more information, visit her website at: https://jonimfisher.com/