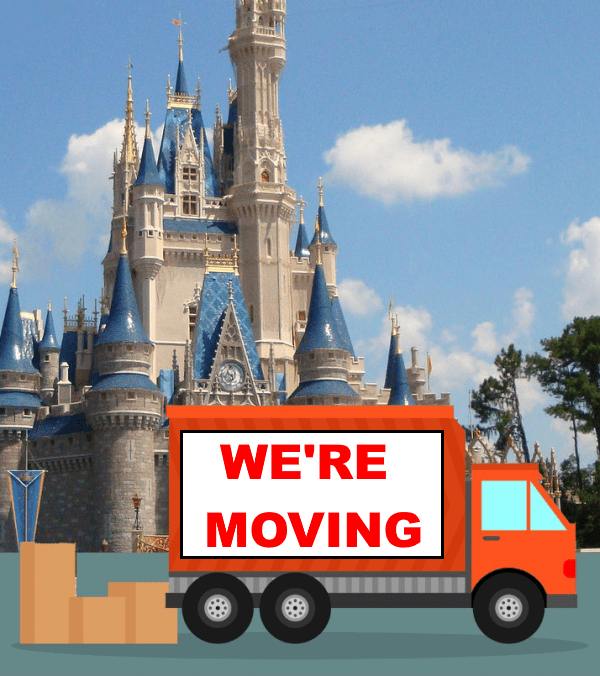 by James Coulter
Unless you've been living under a rock for the past year, you know Disney World is currently feuding with Gov. Ron DeSantis. Disney has even filed a lawsuit against him, claiming he's intentionally trying to disrupt their business. It certainly doesn't help his case that Gov. DeSantis threatened to build a state prison next to the Happiest Place on Earth.
In response, many people on social media have floated the idea (both jokingly and seriously) that Walt Disney World should simply pack up and move to greener pastures. Even one North Carolina senator has filed a bill called the "Mickey's Freedom Restoration Act" to encourage Disney to move to his state.
Sigh.
Do I really need to write an entire column explaining why Disney World isn't a traveling carnival that simply can't load up their trailers and drive down I-4 to another state? Well, I'm currently writing this column, so I guess I should. So here's why Disney World can't move out of Florida.
The Walt Disney World Resort is approximately 43 square miles (or 27,520 acres)—nearly the same size as the city of San Fransisco or twice the size of Manhattan. Let me repeat that: Walt Disney World is twice the size of the smallest borough in New York City!
Disney World consists of four theme parks, two water parks, a shopping district, several hundred hotels and motels, and a campground. According to estimates by the Orlando Sentinel, the property value of the theme parks alone were: Magic Kingdom at $504 million, EPCOT at $539 million, Hollywood Studios at $394 million, and Animal Kingdom at $435 million. That makes the total property value of the overall resort approximately $1,872,000—or $1.8 billion!
I am not a mathematician, so I am not about to crunch the numbers. But I'm going out on a limb and assuming that dismantling the entire resort, moving it to another state, and rebuilding it from scratch would no doubt cost much more than $1.8 billion—far too much for the Walt Disney Company, even if it does sport a market value of $183.63 billion.
Even if the billion-dollar company was willing to spend the money to move and rebuild its billion-dollar resort, time remains another factor. Does anyone really know how long it would take to dismantle a resort twice the size of Manhattan and rebuild it in another state? And would Disney be willing to make up for lost revenue from the years the park would be closed in Florida?
In context, Disney's newest theme park, Shanghai Disneyland, took five years to construct–and that park is only 1.5 square miles! (Reminder: Disney World is 43 square miles!) At a conservative estimate, at the very most, it could take anywhere from 10 to 20 years to totally build Walt Disney World from the bottom up.
None of this even factors in the resort's complicated infrastructure. Magic Kingdom has its own network of underground corridors. The entire park consists of roads, utilities, and public transportation that it utilizes to maintain itself and its operations. Rebuilding the parks would not
simply involve reconstructing rides. It would involve creating entirely new infrastructure from scratch.
As a reminder, the Reedy Creek Improvement District—the same district DeSantis moved to dissolve and replace with his own state-run board—was created specifically for Disney World to own and operate itself sufficiently and efficiently with little to no cost to the state. Disney World was a self-sustaining, self-regulating operation for that reason. I highly doubt even a bill called the "Mickey's Freedom Restoration Act" would offer a large corporation like Disney the same leeway.
And, of course, there's location, location, location. Florida was specifically chosen as the location for Walt Disney World because of its yearlong (mostly) good weather that allows it to remain open year-round. In contrast, if it were to move up north, it would have to operate like other northern amusement parks and close down during the winter months—because snow! (And, really, do you really think Disney World is going to cede its Florida competition to Universal Studios and SeaWorld? I don't think so!)
In short, moving Walt Disney World out of Florida would cost too much money and take too much time. For better or for worst, the Happiest Place on Earth is here to stay in the Sunshine State.
What do you all think? Do you think Walt Disney World should move? Or do you think the Happiest Place on Earth should remain in the Sunshine State? Let us know in the comments on Facebook.