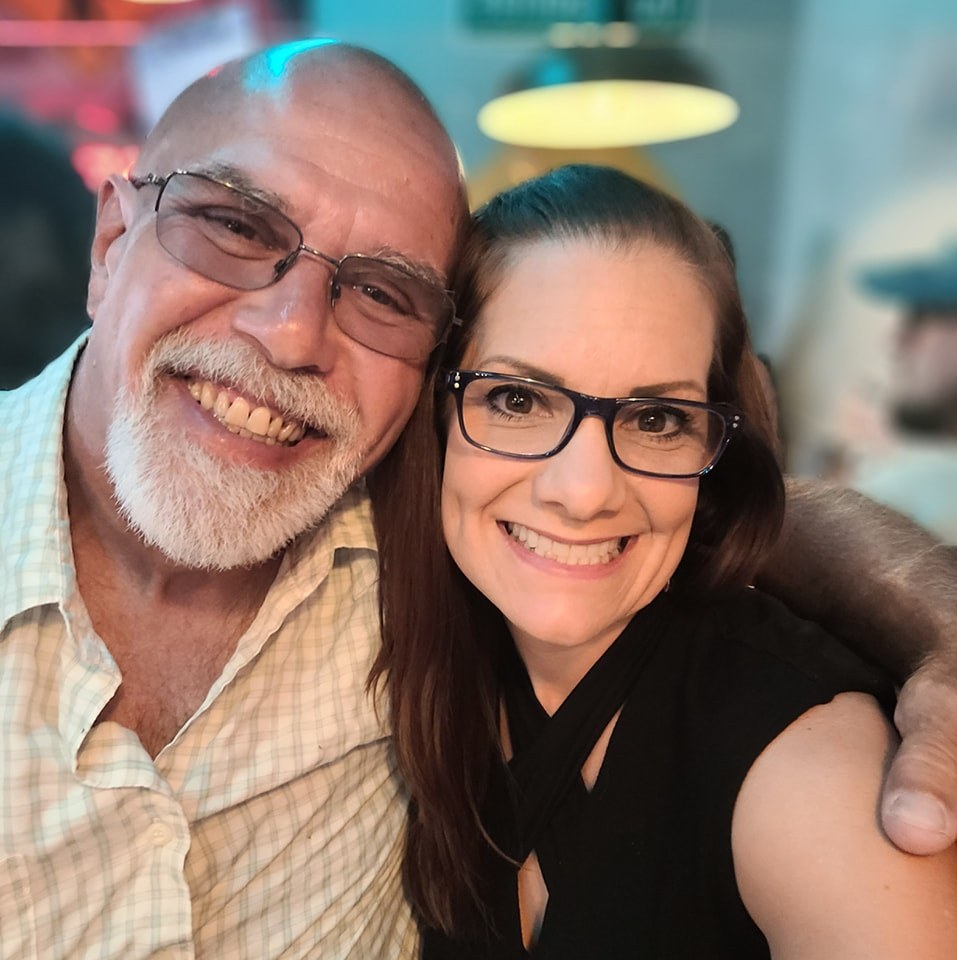 Two Local Authors Share Poetry About "Keeping It Magical" After Rocky Pasts
by James Coulter
She lost a sister to suicide. He lost a son to a drug overdose. Both went through divorces and abusive relationships. But then they found each other. Now they want to share with others their experiences about loneliness, heartbreak, and the love they found through it all.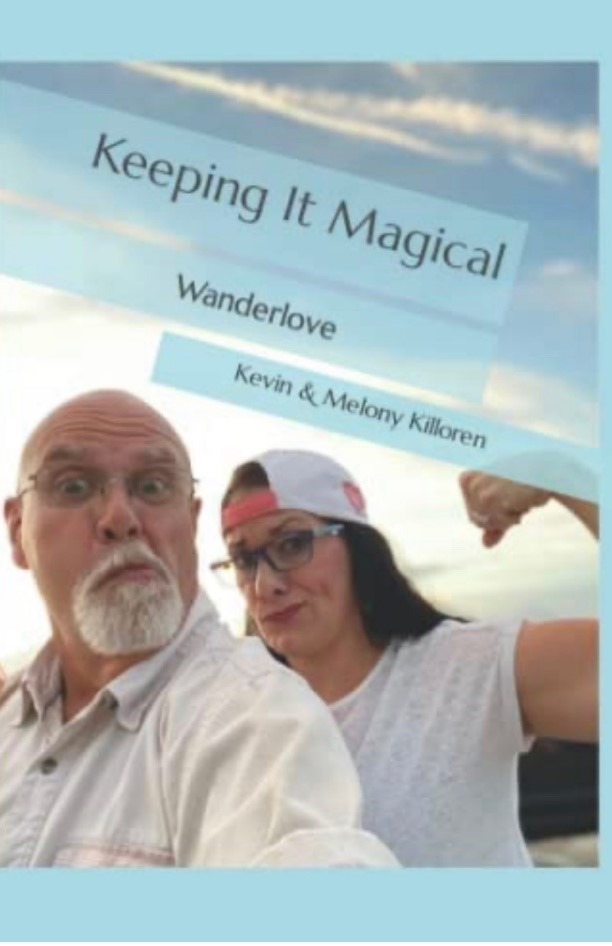 "Keeping It Magical: Wanderlove" is a collection of poems and letters written by author duo Kevin and Melony Killoren. Both have written poetry their whole lives. They have combined their collective works to provide their shared story of how they discovered love after living separate, broken lives.
"It is a book of poetry and letters for our readers, documenting what we went through before we met, and how things began changing from our first conversation," Melony said. "It is a story about overcoming heartbreak and hardship and finding true love."
Kevin is a veteran who retired after building military aircraft for Boeing. After his son died from a drug overdose, he moved to Florida and started writing every day over the past four years. He has written more than a thousand poems since.
He shared his poetry with other people worldwide through his Facebook groups. His followers inspired him to publish his poems in a book. And so, he did, self-publishing an 86-page collection of his poetry.
It was through his writing that he met Melony. She was a teacher for 17 years. She now works as a behavior therapist with a disability advocacy business. Like Kevin, she also wrote poems, though never published them.
The two of them met and it was love at first sight. They married only four weeks after meeting, and nine months later, they published their book, "Keep It Magical: Wanderlove."
"When we found each other, we discovered that our story is that of many people," Melony said.
"There are a lot of people in our society and around the world who have been through similar life experiences that culminate in this moment of you wanting to give up and assuming you will never find true love."
After having suffered heartbreak through abusive relationships, divorce, and the suicide of a loved one, Melony was able to find love again, but only after she was able to love and accept herself.
"The secret behind our success is really to take time to get quiet with yourself and be conscious of who you are surrounding yourself with and allowing into your life…to not be afraid to be alone, and to listen to your inner voice, and love and value yourself, and [that you] are making choices true to yourself before you find someone else," she explained.
The title of their book, "Keeping It Magical" interestingly enough, was inspired by the initials of their names, Kevin and Melony. Both brought up the idea during their first phone conversation. They wanted to combine their works to share their shared experiences with others.
Melony had written plenty of poems and prose but never published anything. She had experience editing and formatting books for publishing, and she used that experience to help Kevin with their books. After editing and revising several drafts, they eventually decided to self-publish.
"We each realized there is not a perfect book out there. So, we got to a point where it was beautiful," he said, "We manifested each other. We both knew what we wanted in life. We manifested each other by writing about our wants and desires."
They started their own Facebook page and gained over 3,500 followers. They also launched a YouTube channel, a website and other online communities. Through their social media, they have shared their story with others across the world, and they hope others discover that the story is less about them and more about our collective humanity.
"It is about things everyone has experienced and gone through," Melony said. "It is a celebration
of shared human experiences and how going through them can lead to an exciting, amazing life. It expands outside of our own experiences to our world as a whole, it is about finding joy and peace and love."
Kevin insists that people should give it a read even if they're not into poetry. After all, everyone loves music, and poetry is essentially music without a melody.
"People who do not like poetry are attracted to it. It is because they love music," he explained.
"The more people read poetry, the more they can realize it is a song that plays inside the writer's mind…I do believe that if people read this poetry, they will be enthralled with our story, and in it find hope."
Melony and Kevin will be hosting a book signing on Sat., Feb. 18 at the Winter Haven Public Library, located at 335 Avenue A, NW, Winter Haven, FL 33881.
For more information about "Keeping It Magical", visit their website at: https://keepingitmagical.com. Or visit their Facebook page at: https://www.facebook.com/keepingitmagical