Citrus Center Kiwanis Flips Out for 64th Annual Pancake Festival
by James Coulter
Hundreds of pancakes were flipped and served on Saturday during the annual Flipping for Charities Pancake Festival, presented by MIDFLORIDA and hosted by Citrus Center Kiwanis of Lakeland at Joker Marchant Stadium.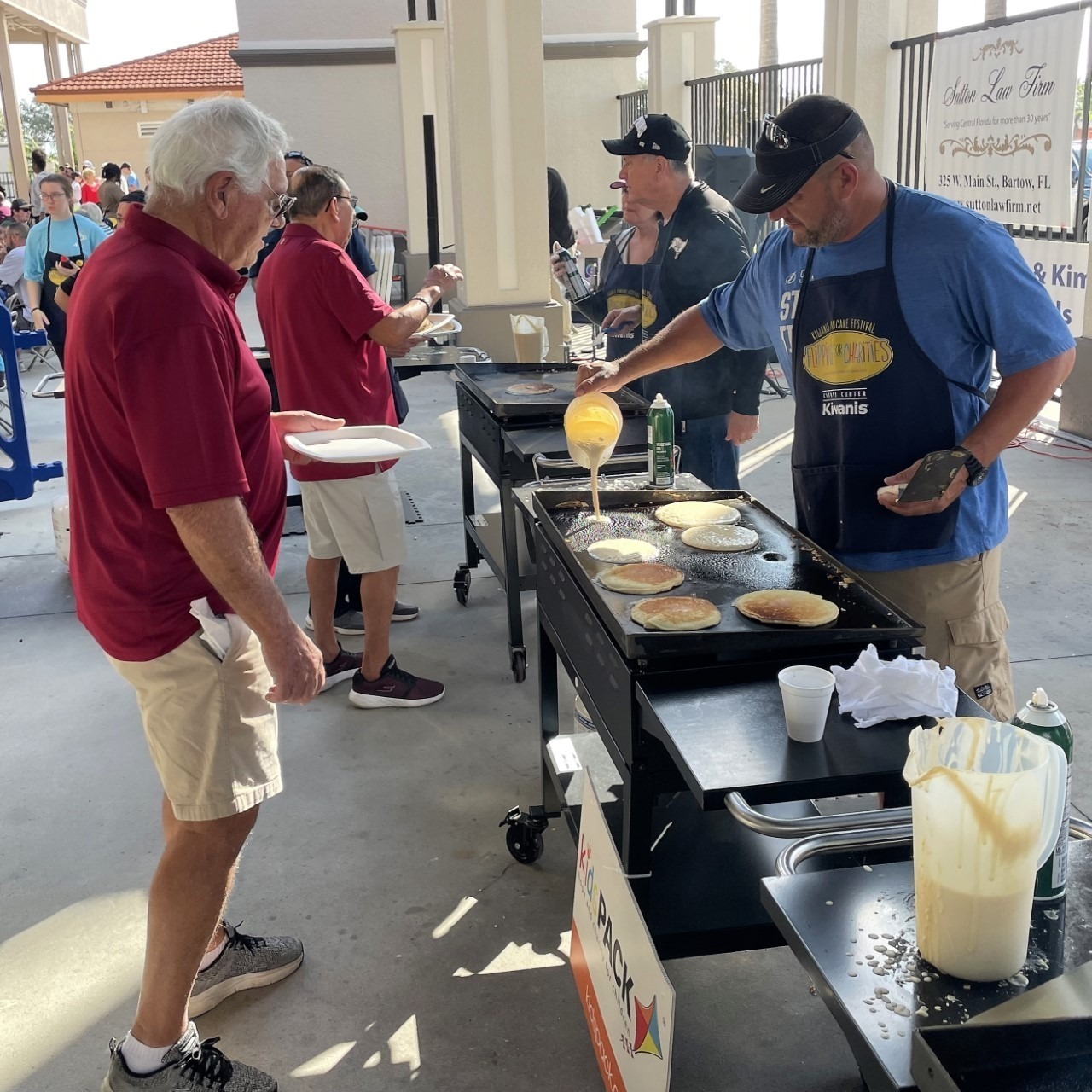 Attendees were able to enjoy fresh-griddled pancakes along with other traditional breakfast staples like bacon, sausage links, coffee, and orange juice.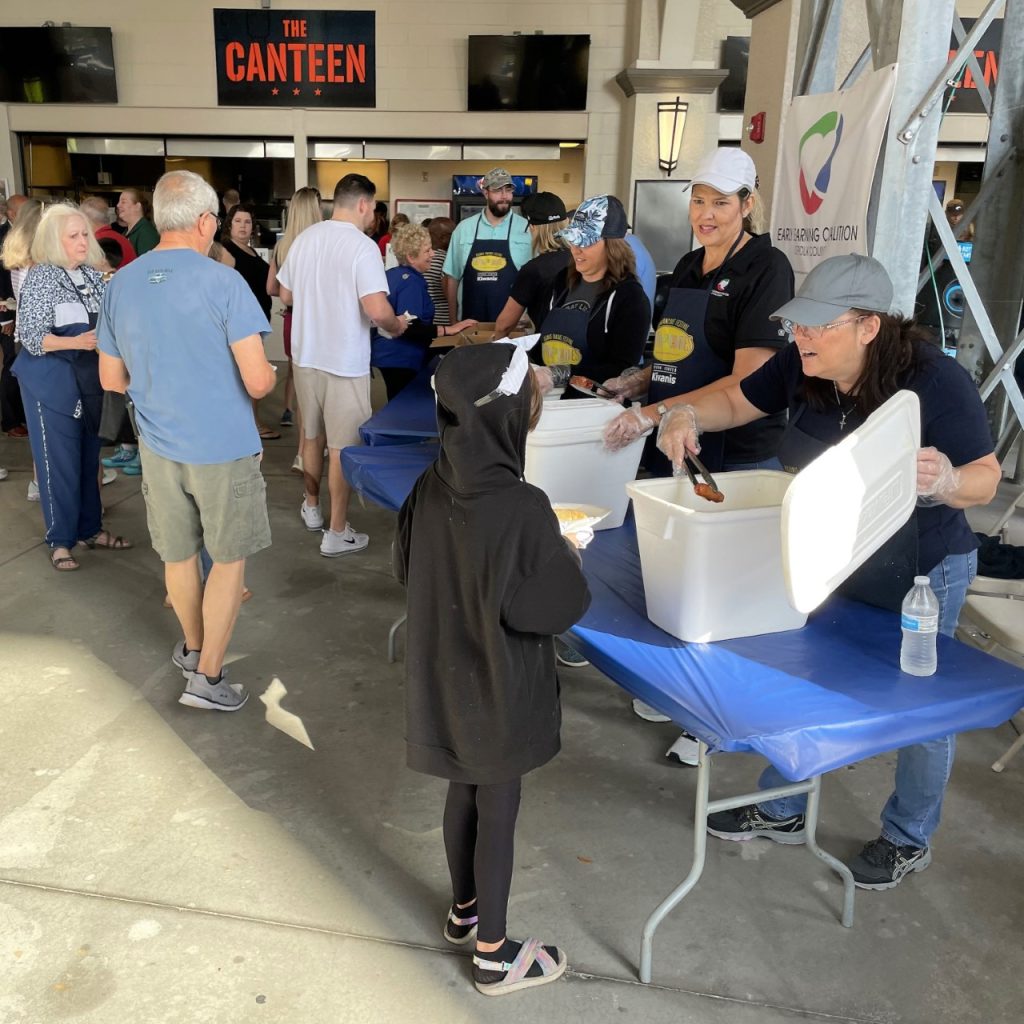 They could also meet and greet costumed characters like Spider-Man, Batman, and Frozen's Queen Elsa, check out demonstrations by the Polk County Sheriff's office, and peruse several vendors by local charitable organizations.
Proceeds from the event went towards eight local charities including Parker Street Ministries, Big Brothers Big Sisters, kidsPACK, and the Early Learning Coalition of Polk County.
Since 1951, the annual pancake festival has remained one of the oldest and longest-running non-profit charity events. Hosted by Citrus Center Kiwanis, the fundraiser had previously been held in Downtown Lakeland but has since moved to its current location at Joker Marchant Stadium.
Kathryn Koch, the past president of Citrus Center Kiwanis, loves how the annual tradition brings people together to enjoy a great breakfast, have fun, and overall support local charities.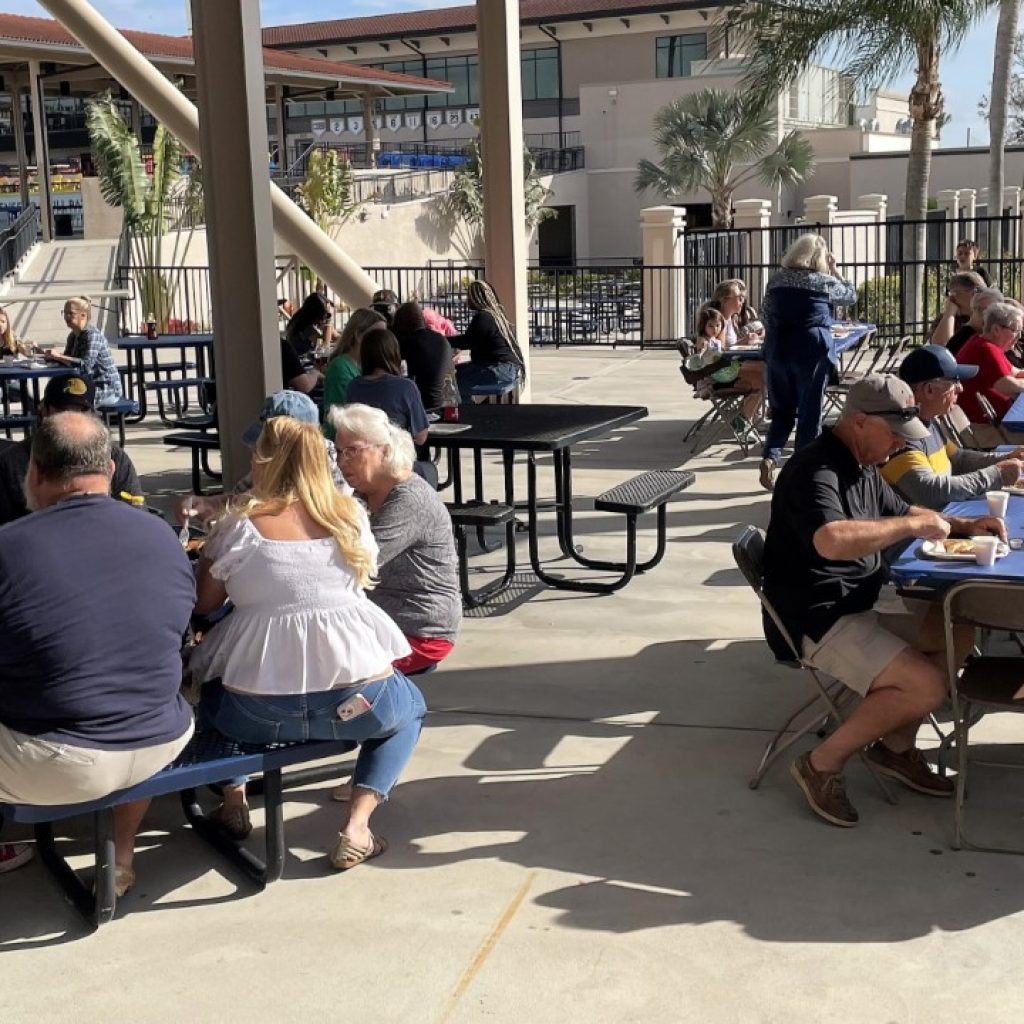 "I think it is fantastic," she said of this year's event. "It is the same crowd as every year. It is getting bigger and better…We gave a facelift four years ago, and slowly and surely, it is coming back. We recreated it and gave it a facelift. We are grateful for our sponsors, and we could not do it without them,"
Ron Myers, Director of Florida Operations for the Detroit Tigers, owes the event's long-running success to the people involved, both the attendees who participate and the volunteers who help put it on.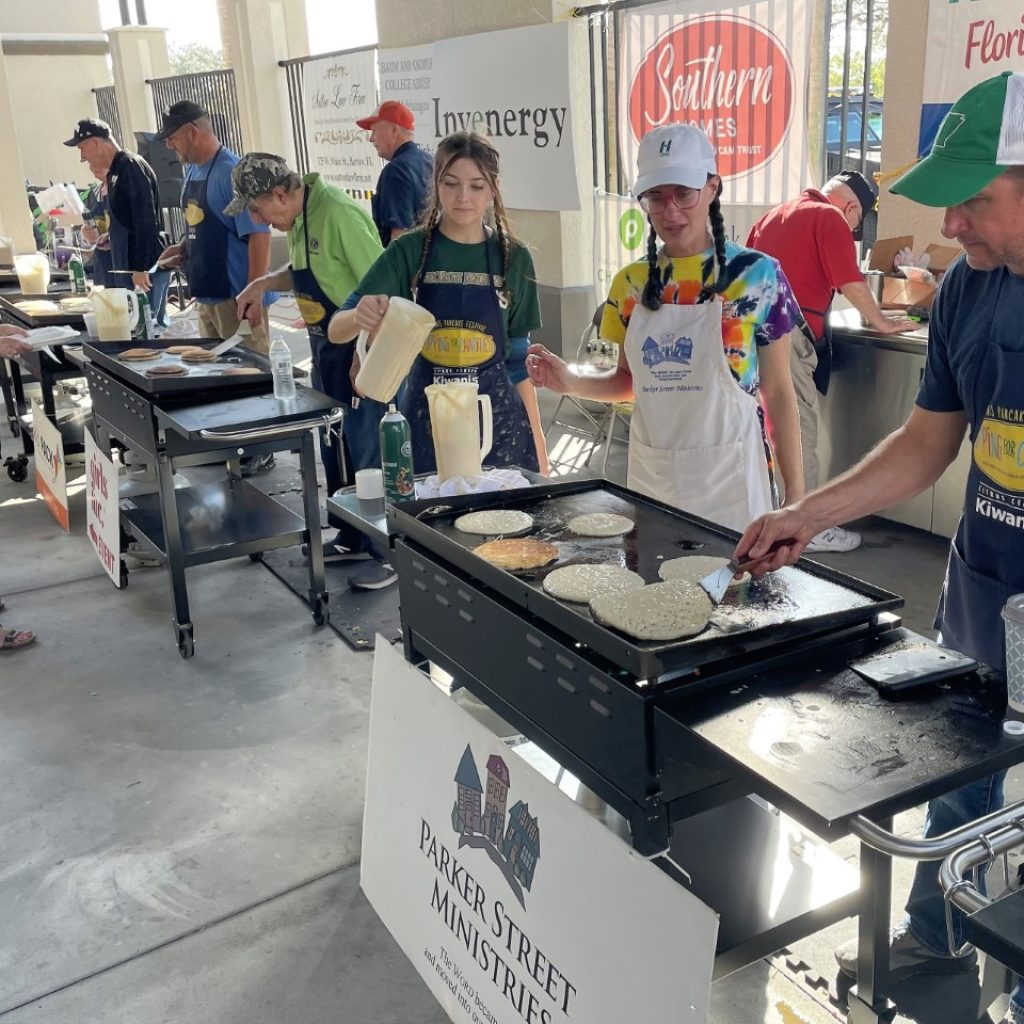 "The people have allowed it to be successful," he said. "This is a tradition where people have been coming for decades. Before, this was all the Kiwanis Club of Polk County. But they decided it was too much work. This Club took it on by themselves, and that is why it continues."