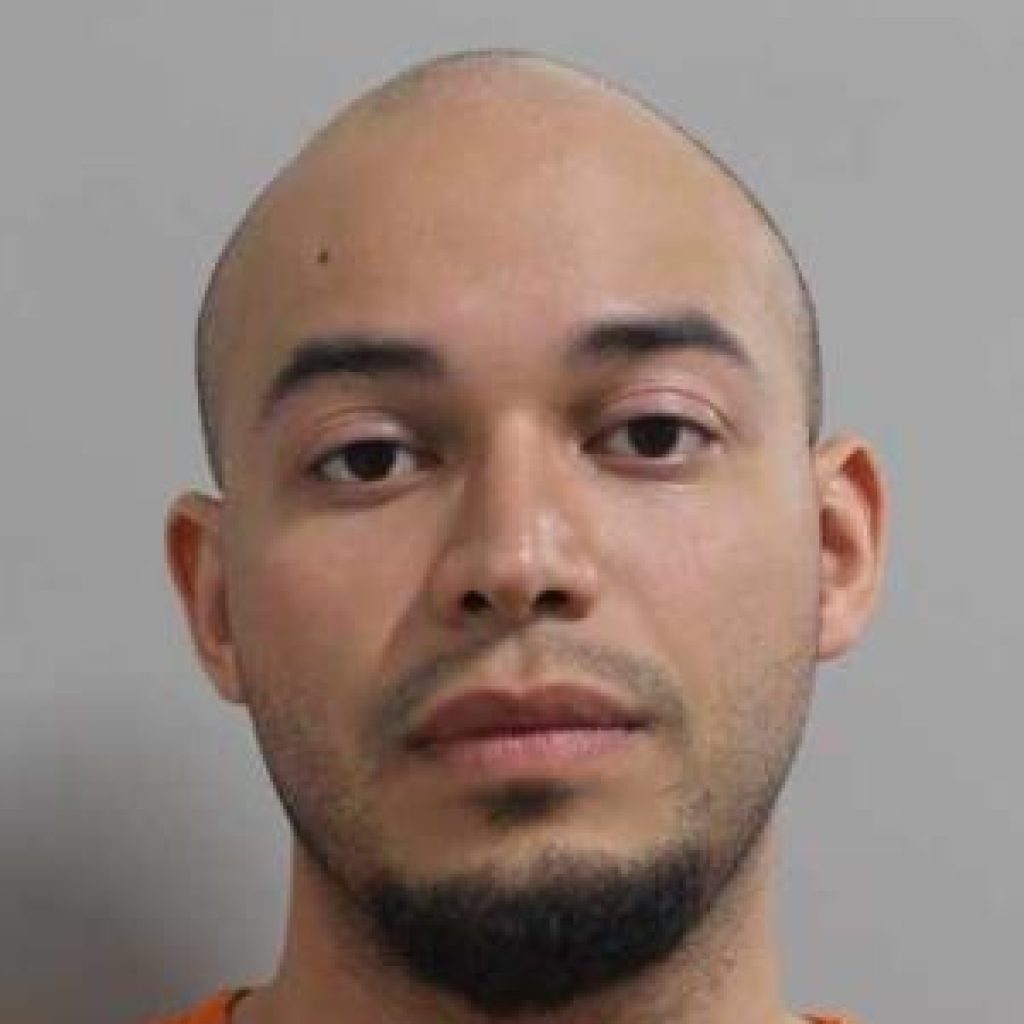 Winter Haven Police Department Press Release:
(It should be noted that this is an unedited report of facts by the Winter Haven Police Department. These facts are up for question and everyone is entitled to question the validity of facts by law enforcement in a court of law. The Daily Ridge does not rewrite these facts as some meanings or interpretations could be in error and change context. We hope readers appreciate being able to read the information and come to their own understanding and conclusions) :
Adalberto Badillo (DOB 11/2/94, 1475 Salisbury Dr., Winter Haven) was taken into custody on February 8, 2023 at his place of employment as the result of an investigation that started when the mother of the victim reported the encounters.
Badillo first met the victim on January 10, 2023 at her fast-food job where he was in the drive-thru and began to compliment her on her looks. He asked for her social media information and the conversations started.
On multiple occasions, Badillo would visit the victim at the drive thru and he would arrive at her scheduled breaks. She would get into his car and they would go to areas behind buildings where physical encounters such as kissing ultimately led to sexual encounters. On January 16, 2023, Badillo drove the victim to his Salisbury Dr. residence where the sexual encounters continued.
The victim's mother learned of the encounters from her daughter and contacted Badillo by phone confronting him with the information. She asked Badillo if he was aware her daughter was 17 years-old and he acknowledged that he was aware of her age, "but he liked her".
Even after being confronted by the mother, Badillo continued to pursue the victim. On January 24, Badillo purchased a Tracfone for the victim so they could maintain communication. Encounters continued on January 26 and 27 in his vehicle, each time during the victim's breaks.
Winter Haven Detectives were made aware of the encounters and the victim and her mother were interviewed. During the interview, detectives learned that Badillo instructed the victim to tell anyone who asks about their relationship to say they are "only friends". He also told her that if she mentioned him to law enforcement it would ruin him since he knew she was 17 years-old and if she cared for him, she would tell law enforcement that they did not do anything.
Based on the information gathered through the investigation, detectives took Badillo into custody charging him with six counts of Traveling to Meet a Minor to Engage in Sexual Conduct (F.S.S. 847.0135(4)(A) – F2; three counts of Sexual Activity by Person 24 or Older with Victim 16 or 17 (F.S.S. 794.05(1) – F2; three counts of Lewd Battery (F.S.S. 800.04(4)(A) – F2; six counts of Use of 2-Way Communication to Commit Felony (F.S.S. 934.215) – F3; and one count of Tampering With a Witness (F.S.S. 914.22(1)(E) – F3.
He was booked into the Polk County Jail where he remains on $121,000 bond.