Lakeland Hosts Inaugural Swan City Jazz Fest
by James Coulter
Texas is home to many musical styles: country, blues, gospel, and even jazz. The state is where Sabrina Morris, a jazz vocalist, was bitten by the jazz bug, and she's been jazzing it up ever since.
Sabrina was inspired by many of the great jazz musicians like Ella Fitzgerald and Frank Sinatra. She and her husband have been touring the country and performing. Of all the places she has performed, Lakeland is by far her favorite.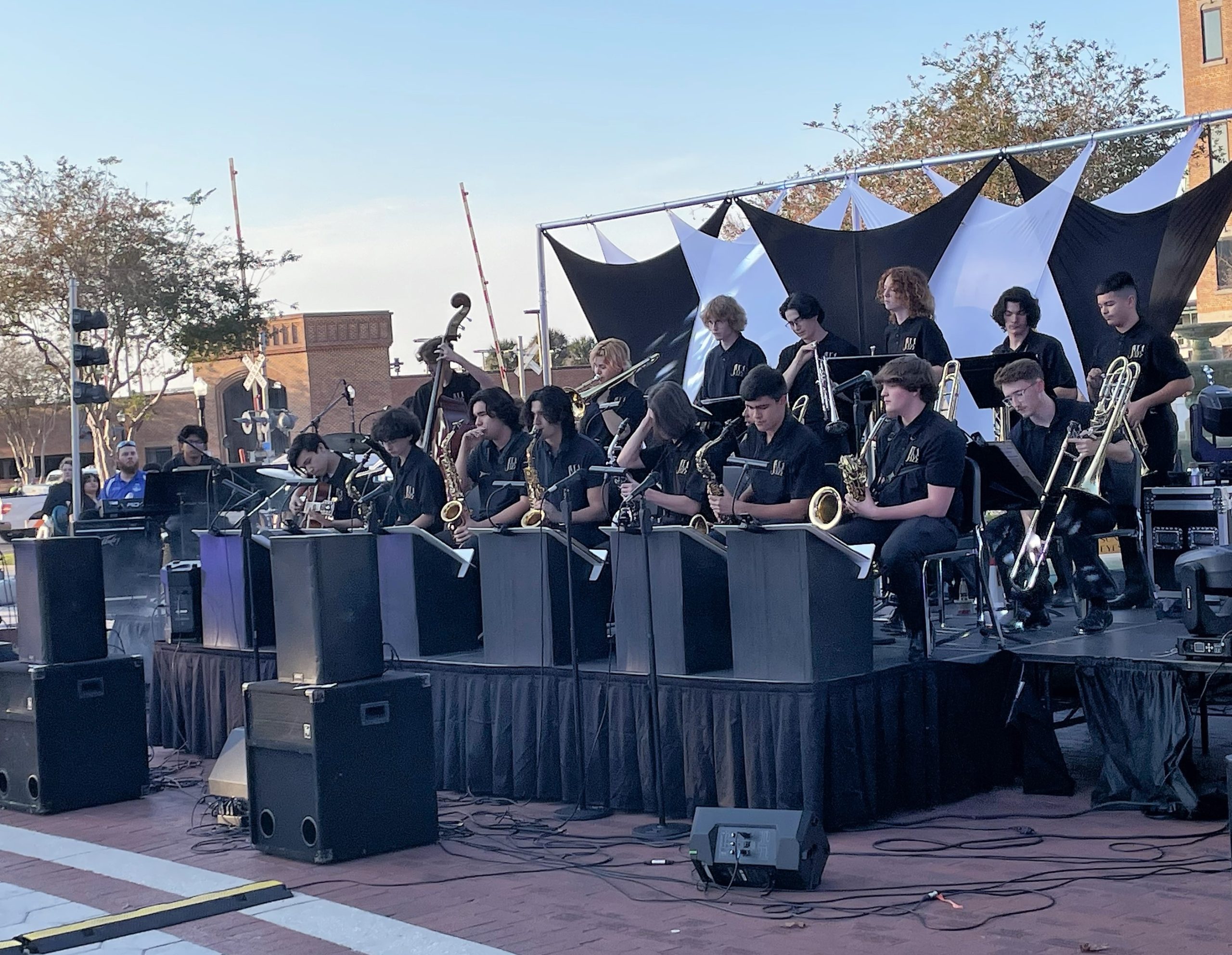 She recently performed during the inaugural Swan City Jazz Fest hosted in Munn Park last weekend. She and her husband are also expected to return to the city on Feb. 11.
"I would not miss it," she said. "This is my favorite kind of thing, jazz is my favorite genre, and I am so excited to be here…We are so privileged to be able to entertain Lakeland with my husband. Lakeland has had us here a couple of times."
The Swan City Jazz Fest was hosted in Munn Park on Friday and Saturday. Several hundred attendees sat on the grass or pulled up a lawn chair to listen to jazz performances by several artists and bands.
Musicians attending that weekend included Paula Atherton, Jazmin Ghent, 6 Robbs Trio, the 7:15 Franchise Players, and even performances from student groups from Lakeland High School and Harrison School of the Arts. Aside from great music, the event also hosted several food trucks along the street and vendors throughout the park.
"I think what I am looking forward to the most is the community coming together in the midst of everything that is going on in the world," said Lisa Kirk, Director of the Festival. "I believe three things bring people together: that is amazing music, food, and sports, and we will have two of those this weekend with music and food trucks."
The event was hosted by Blended Family Foundation, a local non-profit organization that, according to its website, "provides socks, shoes, hygiene items and emergency closets in public schools throughout central Florida."
Kirk and her husband started the foundation in honor of their son, Kalen, who passed away seven years ago. As he loved sneakers, they decided to start a charity to help children who otherwise cannot afford footwear.
The inaugural jazz fest proved to be a success that drew in several hundred attendees to Munn Park over the weekend. Kirk was impressed by the turnout, which she owed to the beautiful Florida weather, especially considering the recent cold chill last week.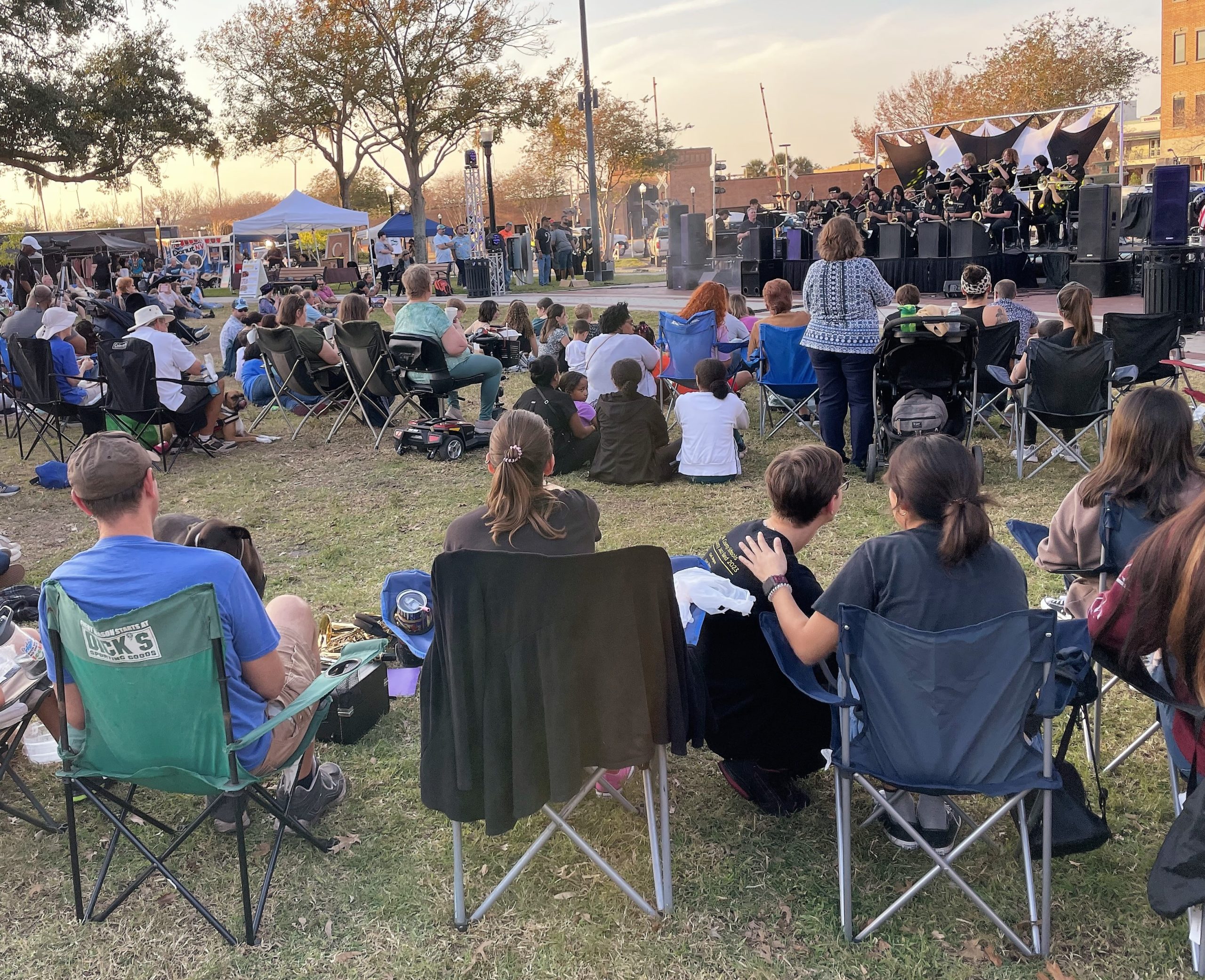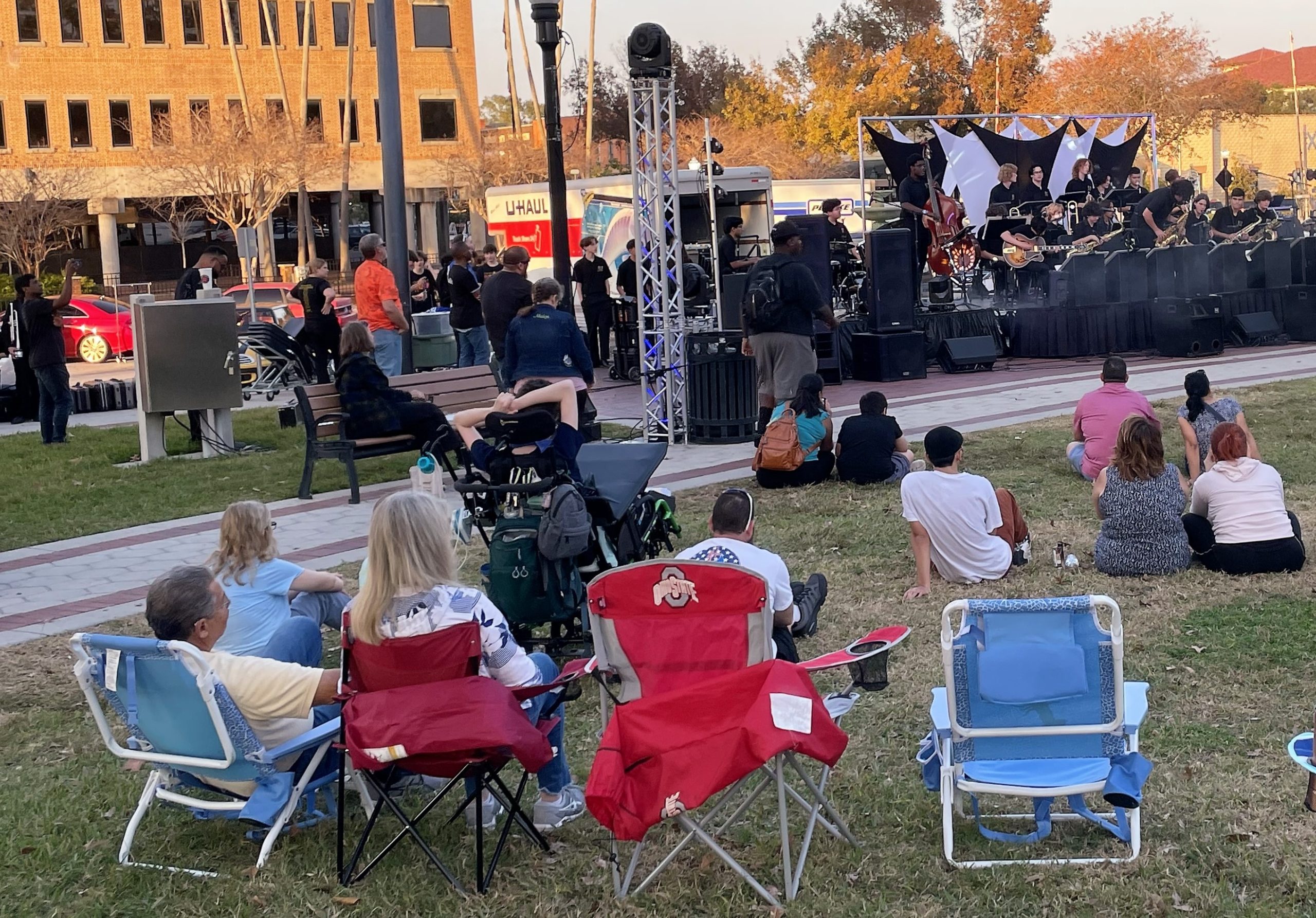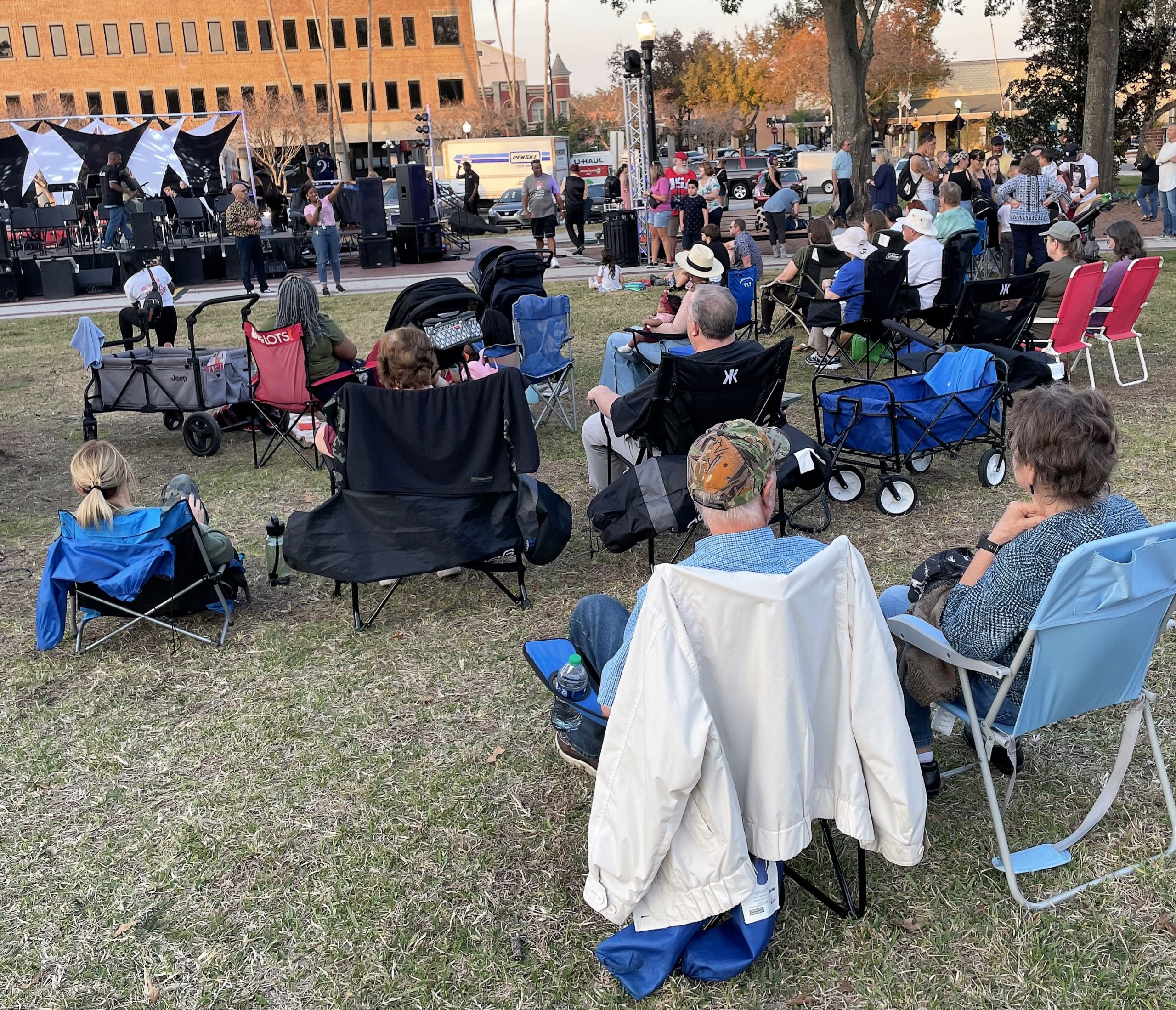 "We are excited," she said. "It is a beautiful day in January for Florida. We cannot complain at all about this weather. The folks have come out to support and folks have brought donations for sneakers and socks and hygiene products for students in Polk County students. That is the reason why we are here…It will get bigger and better each year."