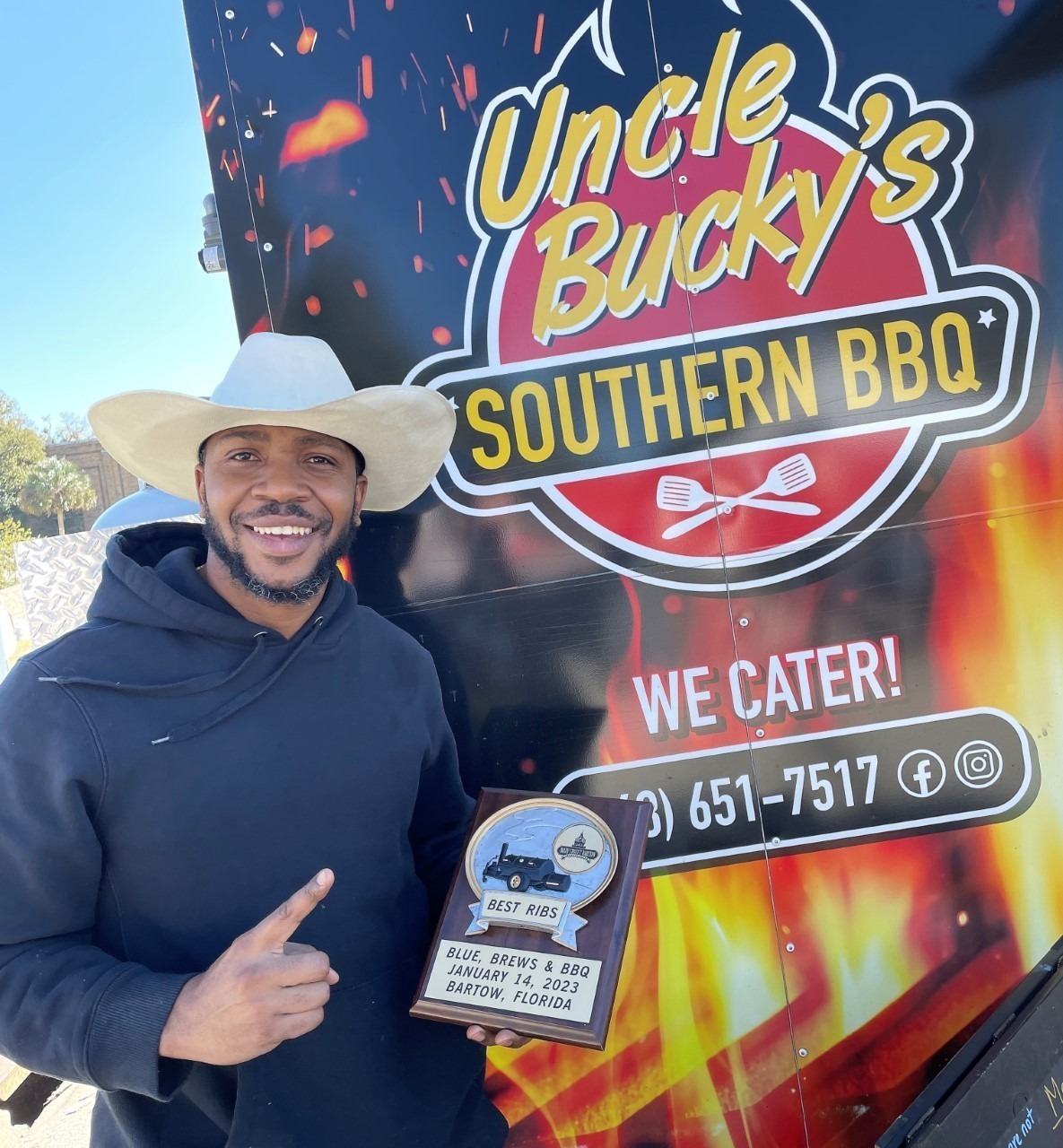 by James Coulter
What makes a perfect barbecue? Some people owe their success to their dry rub. Others, to the way they smoke the meat. For Eli Buford, owner of Uncle Bucky's Southern BBQ, the success behind his award-winning barbecue is the love put into preparing and cooking it.
"I take pride in everything that I do," Buford explained. "I cook the old school way versus the modern way. So, I take my time to season it, cook it with love, rub it with love, to make sure it is a good product every time you taste it."
Buford won first place in the rib competition at the inaugural Brews, Blues, & BBQ, hosted in Downtown Bartow last Saturday. The competition was among five other food trucks and vendors parked outside Front Page Brewery, which assisted with the event alongside the main host, Main Street Bartow.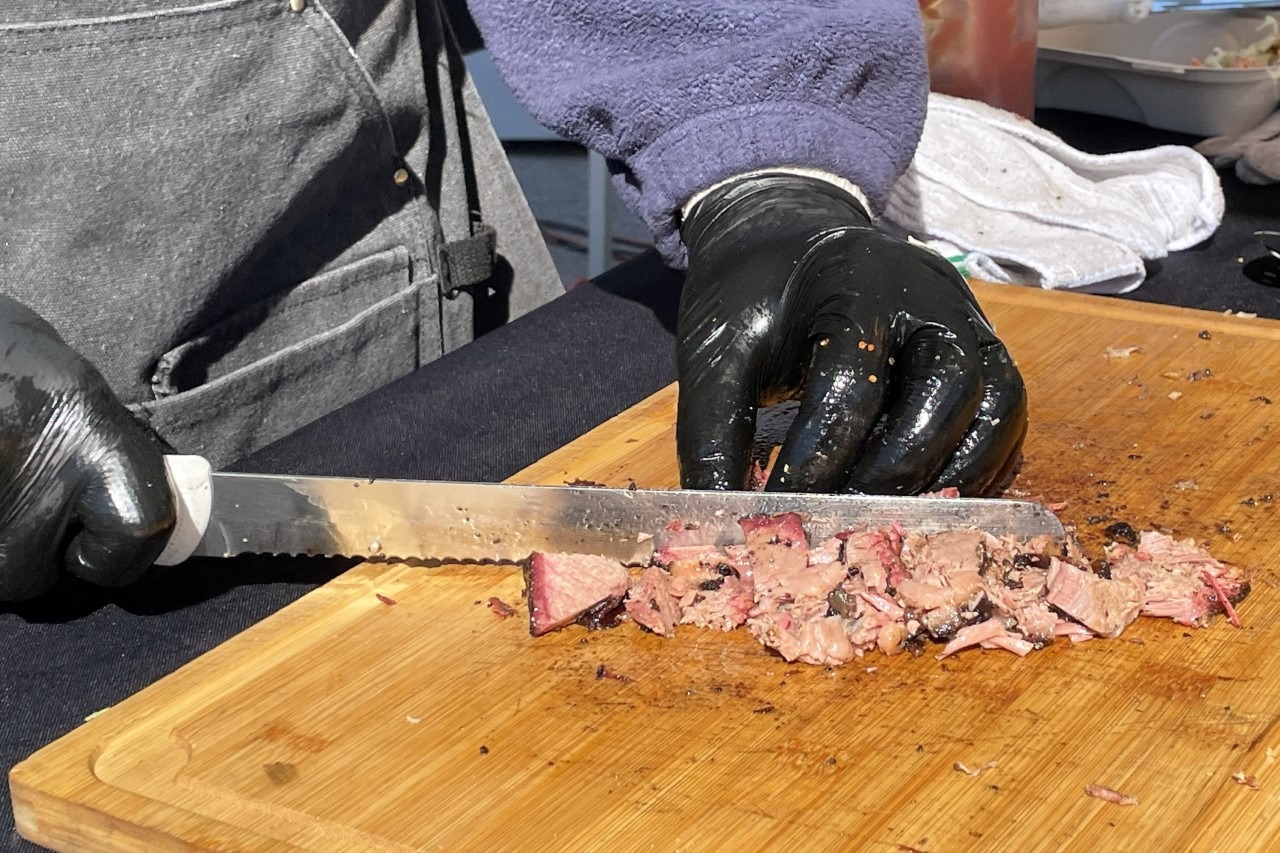 Buford has been barbecuing for two years. Originally, he started with a tent and a table alongside the road before upgrading to his current food truck. Often, he would be invited to park it in front of Front Page Brewery in Bartow. For that reason, he was invited to attend this inaugural event.
Blues, Brews, and BBQ was the first barbecue event Buford ever attended, as well as the very first barbecue award he had ever won. So being able to attend such a momentous event proved to be quite the honorary milestone for him.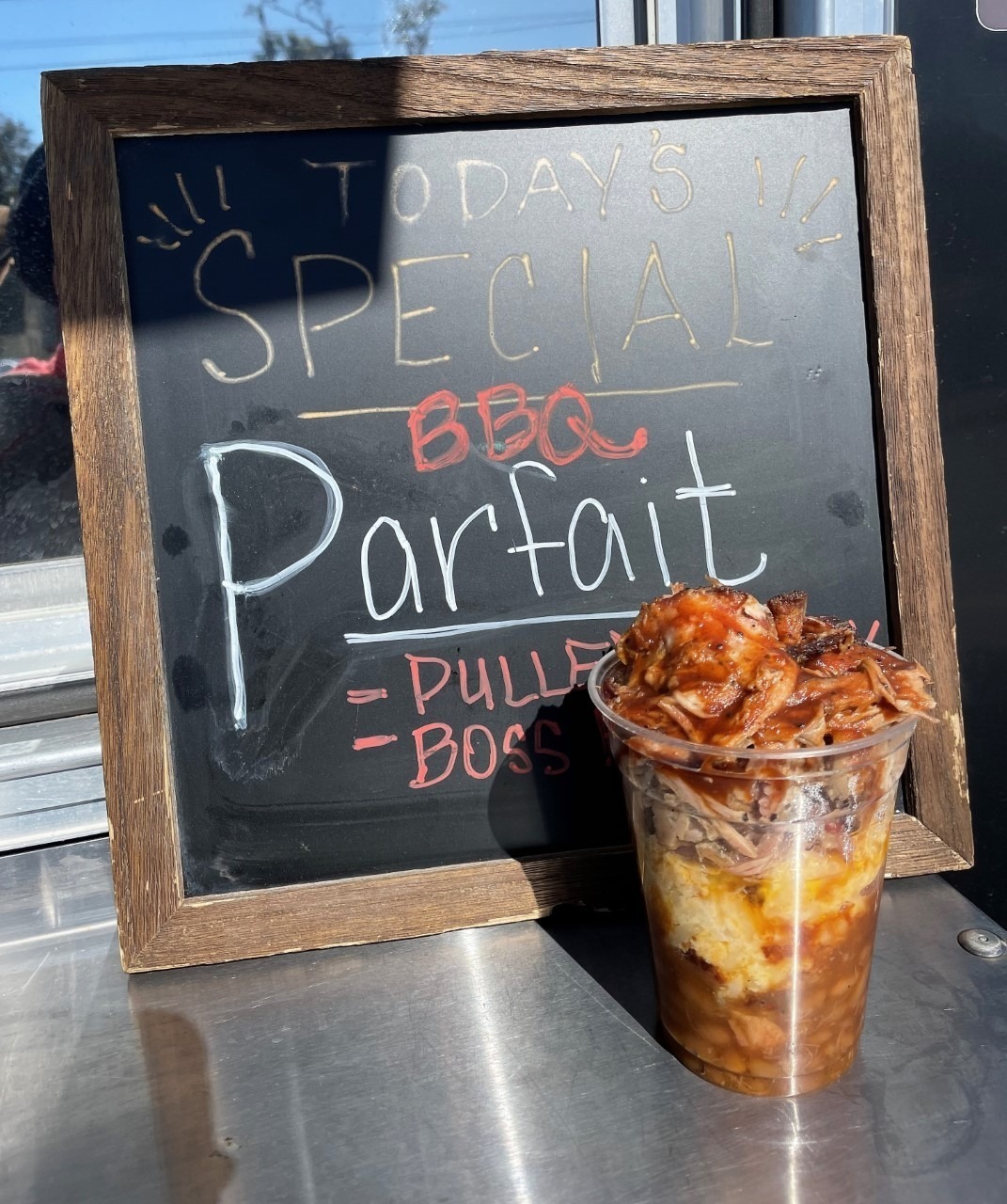 "[Front Page Brewery] told me they love my barbecue and thought it would be a great opportunity for me," he said. "It was a nice event…the community came out with great support, great atmosphere, the music is good, drinks are good, food is good, everything is good. And most of it is due to God for everything, and just the blessing he blessed us with. [It's] another day to live, and another moment to share with family and friends is awesome."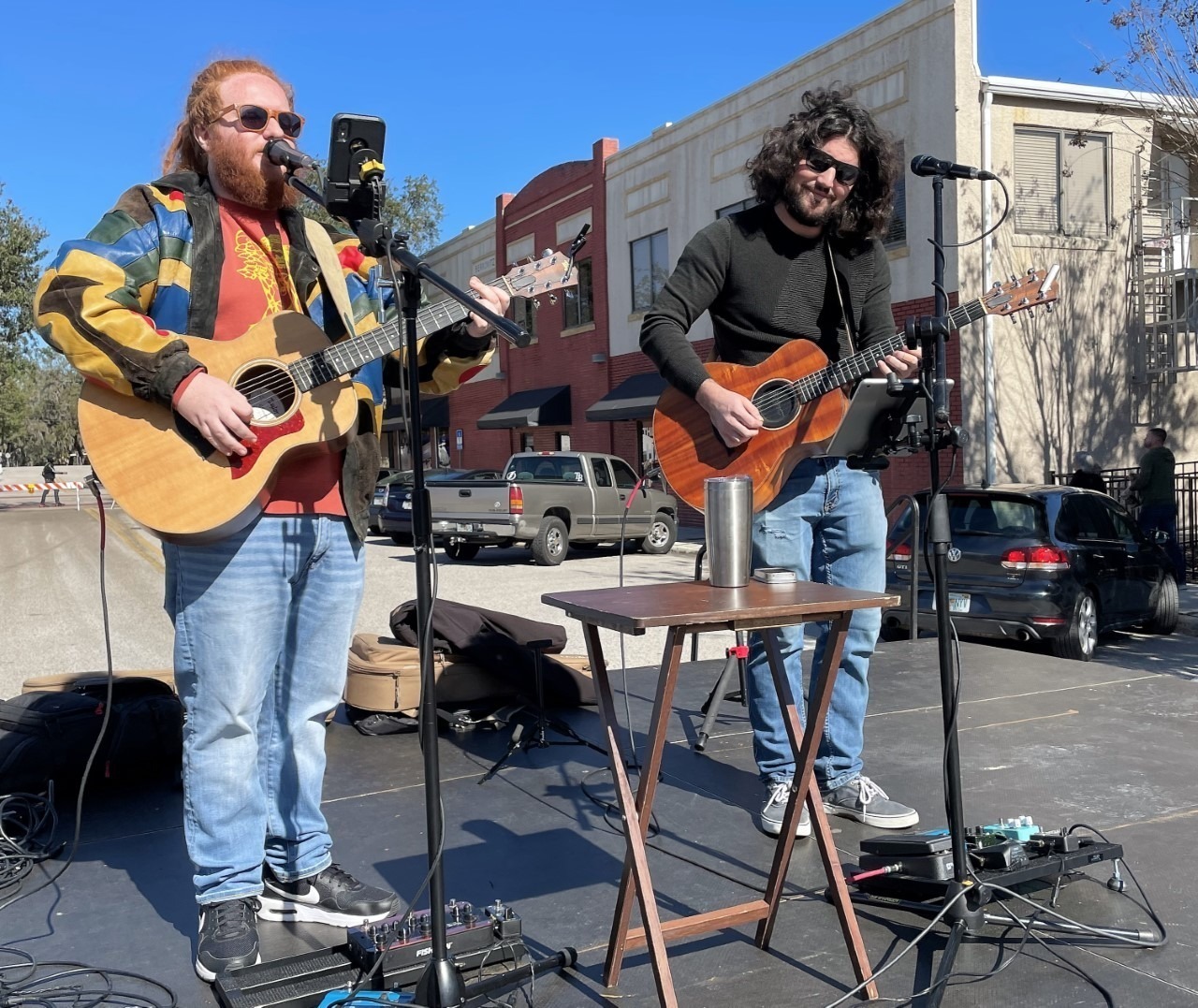 Hosted by Main Street Bartow, Blues, Brews, and BBQ is the inaugural hometown barbecue competition for Bartow. This year's kickoff event showcased five barbecue teams that congregated along Summerlin Avenue and South Florida Avenue outside of Front Page Brewery.
Along with Uncle Bucky's BBQ, the other teams included Bad Dob BBQ, Legacy Craft Barbecue, PJ's Barbecue, and the Cultivated Pig. The event also showcased several dozen arts and craft vendors and hosted musical acts performed by local country, blues, and clogging groups.
Johnnie Levin, owner of Front Page Brewery appreciates when her business participates in community events like this. As for the inaugural event, she claimed: "We are amazed at how phenomenal it turned out, especially for a first-time event."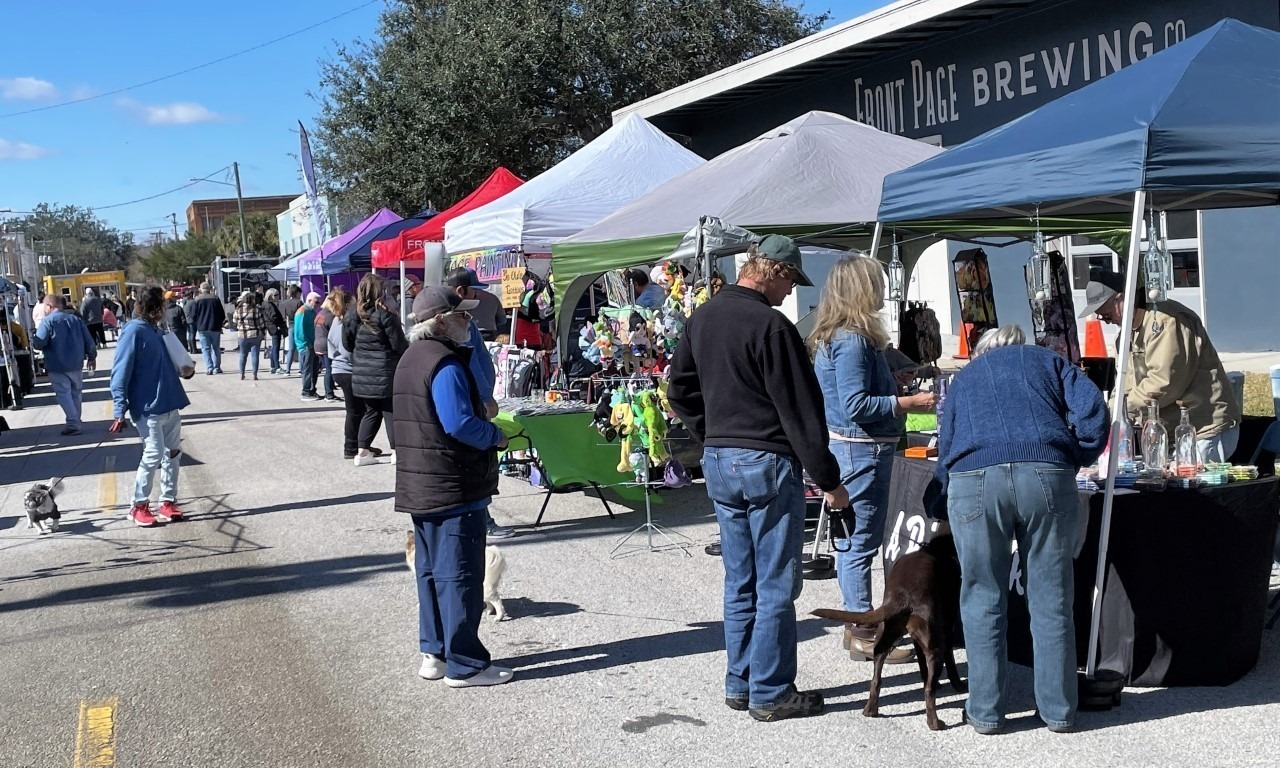 Linda Holcomb, Executive Director of Main Street Bartow, wanted to start a hometown barbecue festival like the ones hosted in other cities in Polk County. Despite the cold weather
that morning, which she feared would keep attendees away, the overall turnout more than exceeded her expectations. She owes its success to the great barbecue prepared that day.
"It is pretty good," she said. "For a first-time event, we had an awesome crowd out here, and the music has been wonderful. This is the first annual, so expect the second annual to be bigger and better."